I'm no homeschooling mom but I like buying workbooks and doing activities with kids. I've been hearing a lot about Buribox from mom bloggers so when I found out from a fellow mom blogger about a promo where you can try the Buribox simply by paying the shipping fee, I decided to sign up.
Good thing I did. And my eldest daughter was equally excited.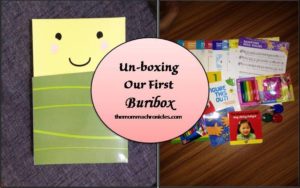 A Glimpse Of Buribox
Buribox is a product from Adarna House. Every Buribox contains four to five books, activities and worksheets, and art materials, which you can avail of for only P799.00 per month. That means you are getting more value for your money.
There are two choices of Buribox according to your child's age:
Toddler Buribox – recommended for 3 to 5 years old
Young Reader Buribox – recommended for 6 to 8 years old
The good thing about Buribox is that every book and activity sheets are designed for the Filipino child. It is also developed, made, and curated by Filipino experts and educators, which makes it more relatable and easier to incorporate in everyday living.
Unboxing Our First Buribox
We got the Toddler Buribox, which contains the following:
Activity worksheets
2 board books
Modelling clay
3 poster paints (red, blue, and green)
A box of crayons
1 coloring book
1 activity book
The first thing my daughter took was the coloring book. At the moment, she enjoys coloring activities that she was excited to see that there was one waiting for her.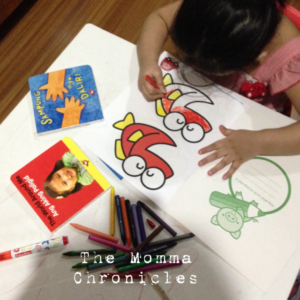 We even brought it in our Subic trip to keep her busy.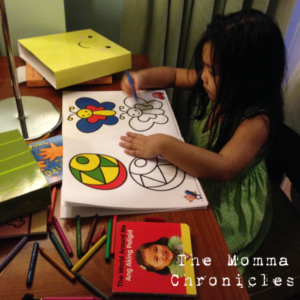 She also enjoyed doing the logic exercises and finished it in just one sitting! She wanted to answer it again even if we are done with the book.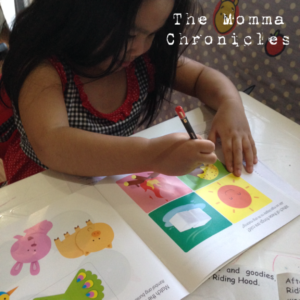 I was a bit hesitant to give her the poster paint so I kept reminding her that she shouldn't put her hands with paint in her mouth. I gave her the activity worksheet for her to paint on – plus few more papers so she could paint some more.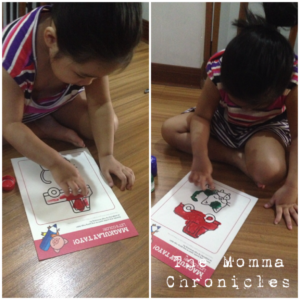 My kids and I also read the board books countless times and surprisingly, they didn't get tired of it. They also had fun learning new Filipino words.
Something to Improve On
My only issue is their payment option. As of this writing, their only payment option is Paypal. I think they would be able to reach out to more mommas, whether homeschooling or not if they have other payment options such as COD or credit card.
A Momma's Take On Buribox
The Buribox is a great tool to supplement a child's learning. Even if I don't homeschool, my kids and I enjoyed doing various activities to nurture and enhance their development. The contents are age-appropriate and something the kids can easily learn from. Aside from the books and worksheets, what I like most about the Buribox is that it is bilingual.
Fine, my kids' first language is English and slowly, I am incorporating Filipino in the household. Buribox comes with bilingual books and instructions, which is a great way to teach kids Filipino. Surprisingly, my eldest daughter is learning the language fast enough. I just have to read the books to them constantly so they won't forget.
To all the Filipino mommas, I suggest you give Buribox a try. For only P799.00, you will get not only books, worksheets, and art materials for your child but also a time well-spent bonding and teaching him/her at the same time. Free delivery within Metro Manila too!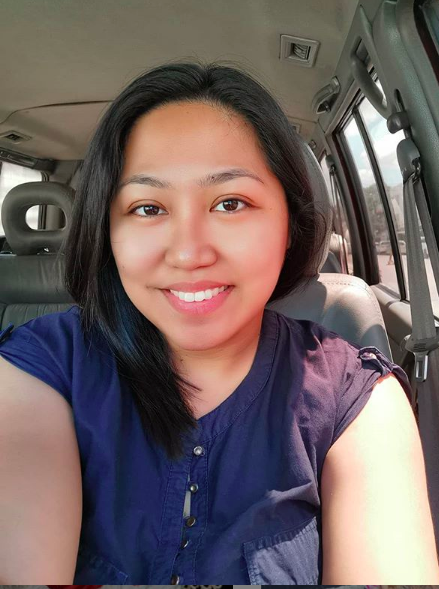 Ayi is a stay-at-home mom of two. When her kids are in their best state, she keeps up with chores, work, and ensuring that her sanity is intact. Join her as she navigates through this rollercoaster ride called motherhood.