One of the many bondings my family and I did back then was to go on a staycation. Apparently, this "tradition" was passed on to my kids, who equally love to go to hotels.
We weren't able to go on a vacation trip with the kids last summer since the husband and I were loaded at that time. So when my youngest asked if we could check in at Seda Vertis North for her birthday, the husband and I agreed. Plus, it's near us, so why not?
Anyway, sharing with you our experience in Seda Vertis North and who knows, you might want to consider this on your next staycation.
Location
Seda Vertis North is conveniently located at the economic hub of Quezon City. It is also walking distance from malls such as Vertis North and Trinoma.
I really love how close the hotel is with the mall. It is also connected to Vertis North, which was useful since it was raining at that time. This was a big plus for us since we get to play in TimeZone, eat in different restaurants, and shop a bit (oops!). This is also ideal in case you're not into in-hotel restaurants because let's face it, it's a bit more expensive.
Hotel Room
We booked the Deluxe Room and was lucky enough to get the corner room; hence a little more spacious than the usual rooms. We got a super comfy king-size bed (you may also request for twin beds),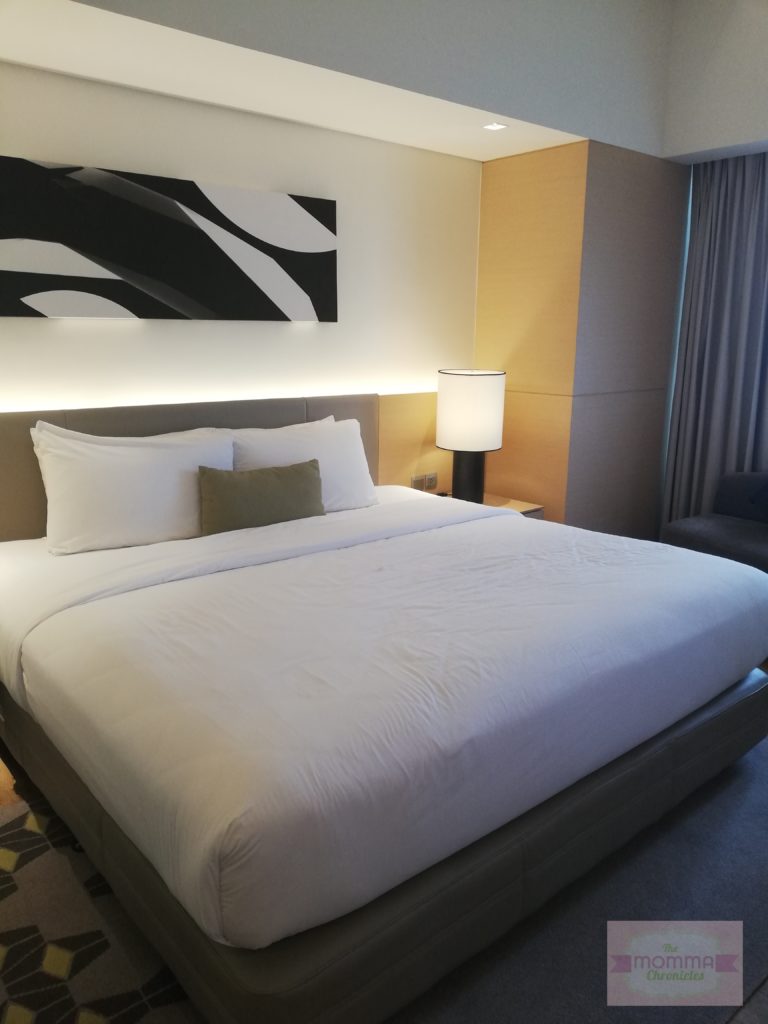 couch,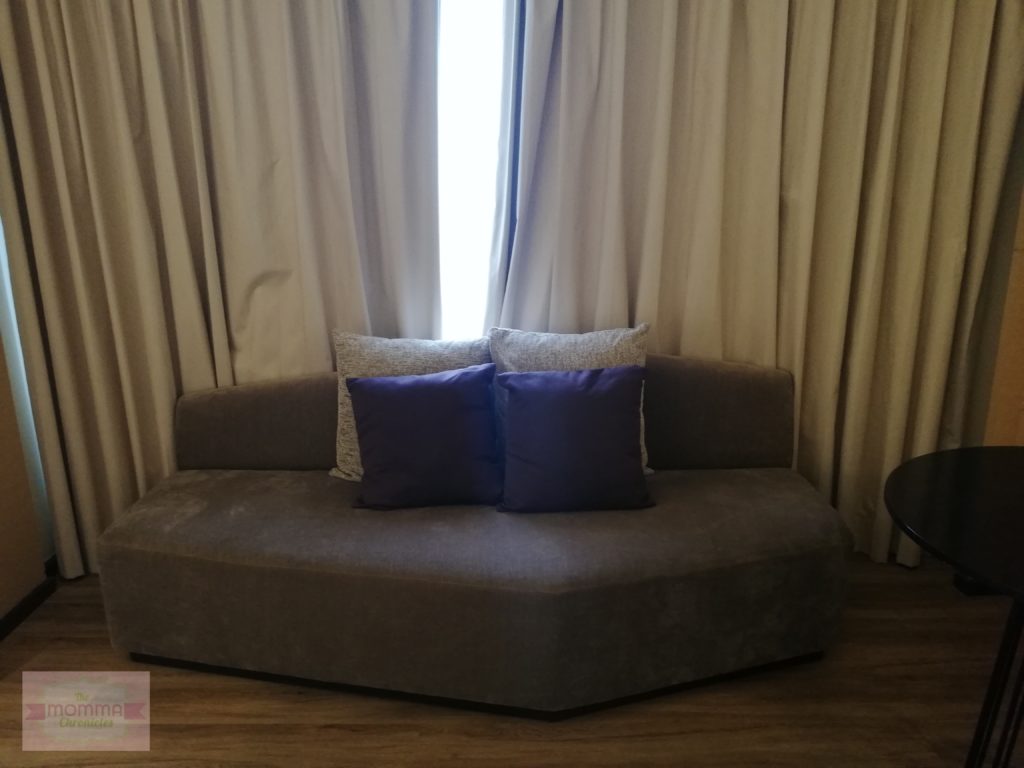 spacious bathroom,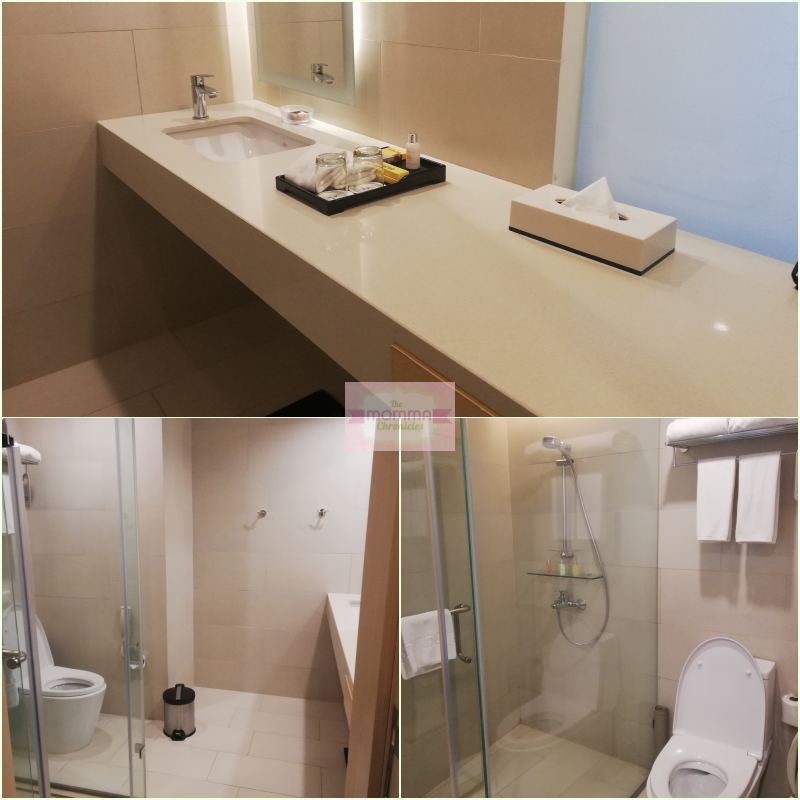 mini bar,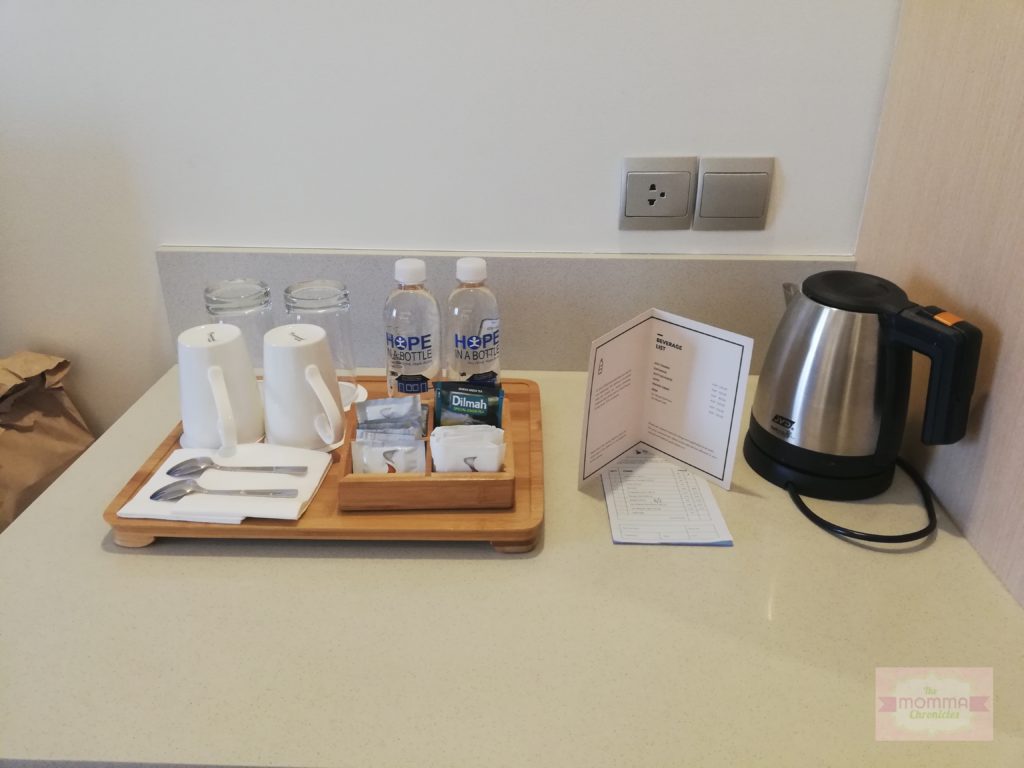 as well as other amenities like electronic safe, cable TV, and desk (which I wasn't able to take a picture of because it was invaded by the kids).
I really love how our room looks and how soft and comfy the sheets were. Obviously, my kids couldn't help but to jump up and down, and roll on the bed. I noticed that it was a bit high for the kids, so I constantly remind them to be careful. Good thing, the area surrounding the bed is carpeted.
Facilities
Aside from the room, I have to give three thumbs up to the facilities. The hotel's grandiose lobby gives a good impression, especially if it's your first time. I noticed how spacious and elegant it is compared to the other hotels I've been to.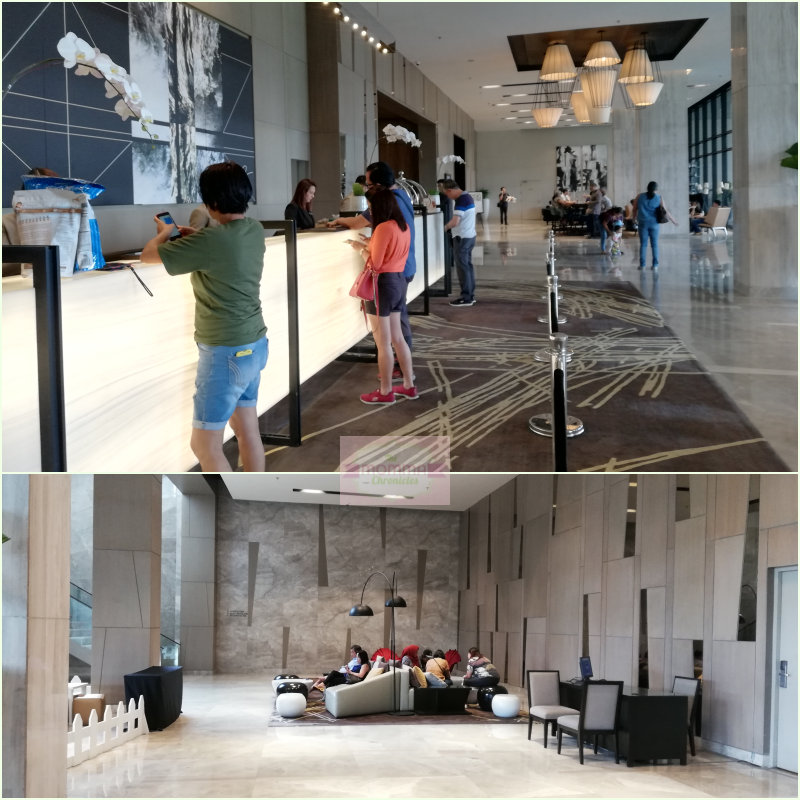 There's also an E-lounge that allows you to use Mac computers for your personal needs.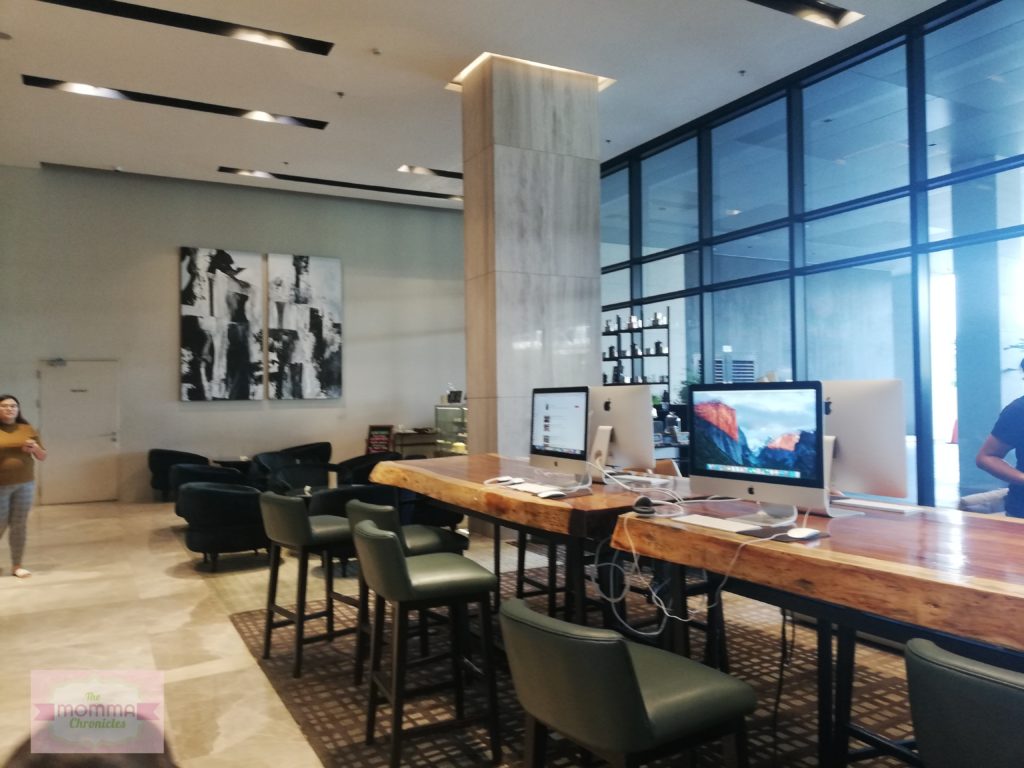 There's also a small coffee shop on the side where they sell coffee, cakes, and pastries. Kids couldn't get enough of the cookies and constantly asked if they could go down. In fairness, prices are reasonable.
Seda Vertis North also has an outdoor pool and playground located at the third floor. Sadly, we weren't able to maximize this area since it was raining at that time. Good thing, Mr. Sun took a peek on Sunday and the kids were happy since they were able to play on the playground.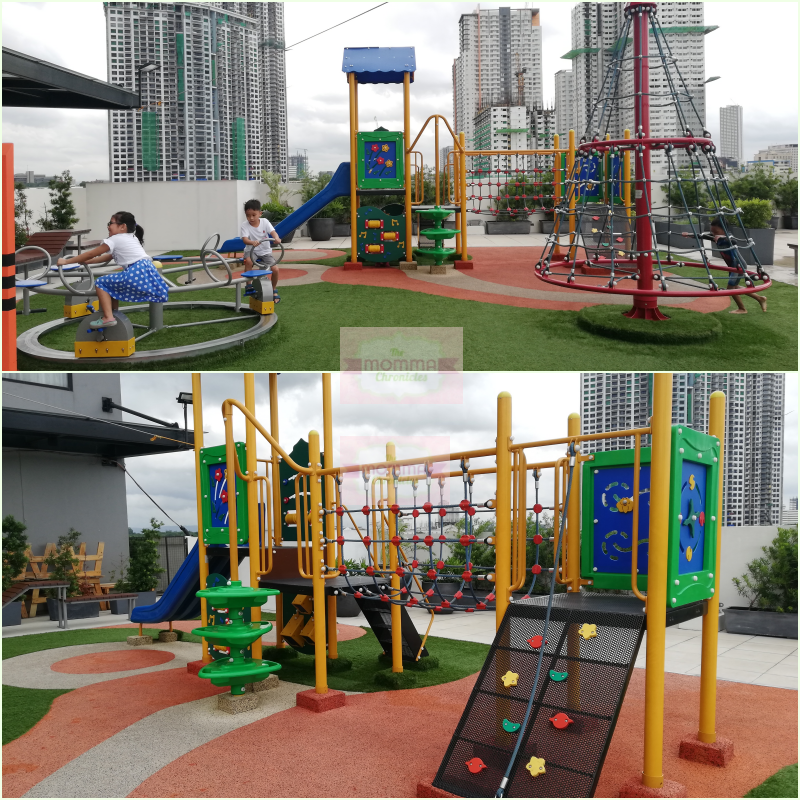 By the way, you can't come in the playground if you're wet as a sign of courtesy to other playground users.
Restaurant
Seda Vertis North's Misto Restaurant is the place to-be when it comes to dining. It is conveniently located at the first floor, just beside the lobby. We were only able to try its breakfast buffet, which is included in the room rate.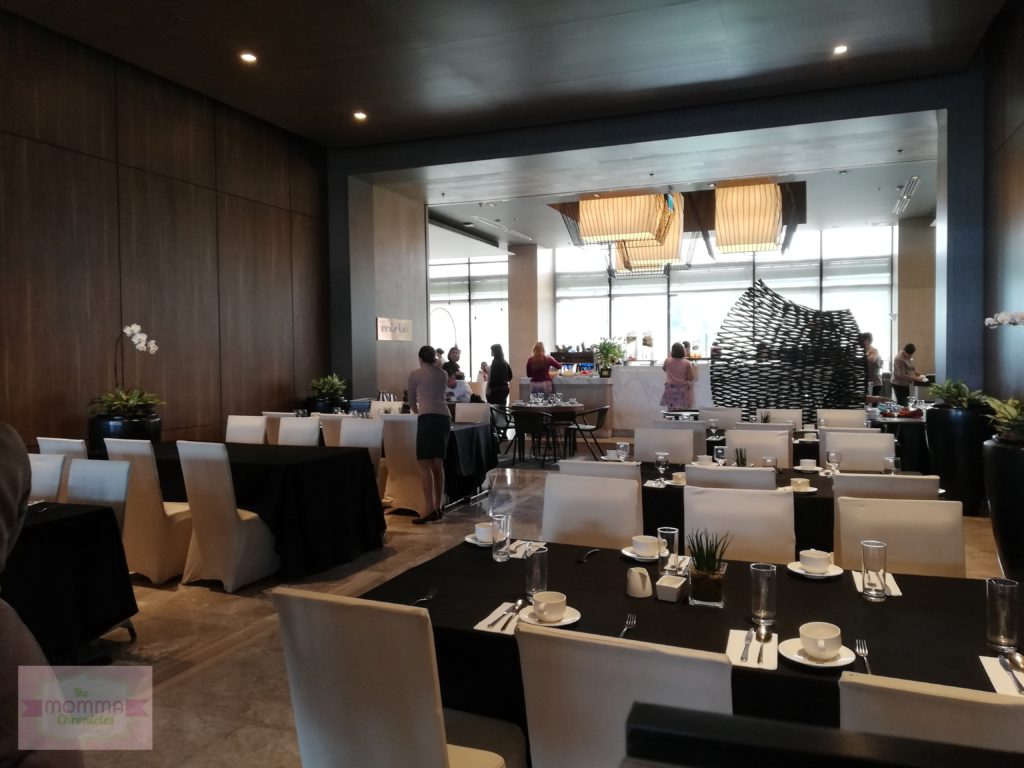 Sadly, I wasn't able to take pictures of the food selection but there were MANY and yummy. The restaurant serves Filipino and American breakfast as well as Japanese and Chinese food. Salad bar and wide selection of bread are also part of the buffet table. Of course, buffet won't be complete without desert, so I filled my tummy with lots of pudding. A lot of people were also lining up for the crispy bacon because it was that good, too.
I suggest that you go in early because there were tons of people waiting to get seated. We arrived at the restaurant around 7am and there was a long line already. It turns out they strictly check on the list if you're a hotel guest, so I suggest you go in by 6am or wait a little while, say between 8am and 9am.
Service
I always pay attention to service every time we go on a staycation. Thankfully, Seda Vertis North employees did not disappoint on this category. They were very respectful and accommodating.
I also called them to check on our room after we checked out to see if we left my daughter's toys. They did give me a callback.
Since it was my daughter's birthday when we checked in, they gave a free cake for her. Kudos to Seda for the complimentary cake.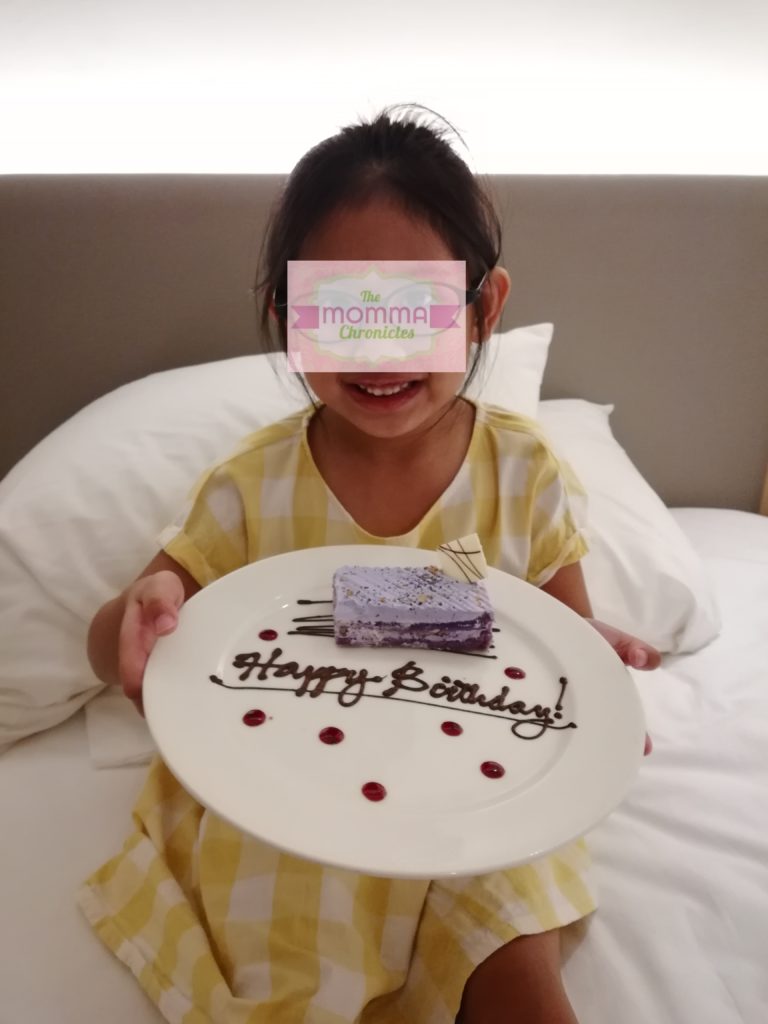 Price
Deluxe Room costs P7,200 / night. It comes with buffet breakfast, free use of pool and gym, and complimentary WiFi, which I must say, was pretty decent. Taxes and other fees are likewise included in this rate. Mind you that the accommodation must be paid upon check-in, so better get your wallet ready.
If you prefer the room rate only, which means buffet breakfast is NOT included, you will only be charged P5,900 / night.
Don't worry. You can still get a discount on rooms if you really want to try Seda Vertis North.
How to Get a Discount on Rooms
We were able to get a 20 percent discount on our room because of the Ayala Rewards membership. Nonetheless, you can still get discounted rooms when you avail of their Early Booking Promotion at least two weeks prior to arrival, which is 15 percent discount.
Make sure you occasionally check their website since Seda Hotels have Rainy Day promos where you can score up to 22 percent discount on your room rate. Not bad, don't you think?
Will I recommend Seda Vertis North?
Of course! In fact, we will definitely go back and plan to book the Club Room so we have access to the Club Lounge. Haha!
Also, we weren't able to explore the hotel that much because it was raining at that time. Anyway, it's just minutes away from our house, so we will definitely be back and check out other facilities the hotel has to offer.
You may visit Seda Vertis North website for more details.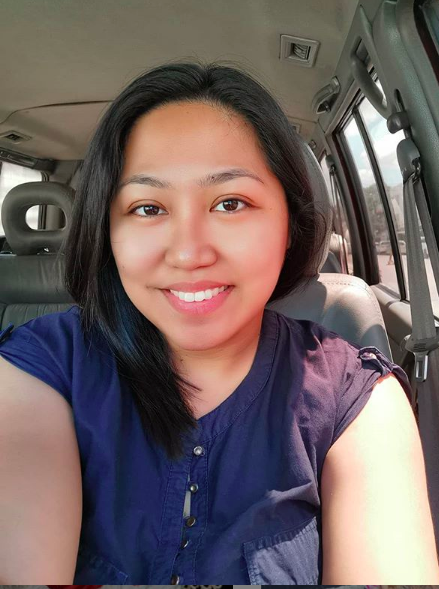 Ayi is a stay-at-home mom of two. When her kids are in their best state, she keeps up with chores, work, and ensuring that her sanity is intact. Join her as she navigates through this rollercoaster ride called motherhood.