Finding an OB-GYN that I'm comfortable with is already challenging for me. I had to rely on my MIL's recommendation since pregnancy was sudden at that time.
True to being a first-time mom, I didn't have time scouting for a pediatrician. As it turns out, the usual practice in the Philippines is that every OB-GYN has a partner pediatrician, so I settled with that.
Don't get me wrong. I like the assigned pedia, but I was looking for someone I know and more comfortable with. That's why I went back to my siblings' pedia. Though she was a bit old already, I trusted her enough. The best part is that she is five minutes away from our home, which makes it very convenient.
Everything went well until her health started to deteriorate. It made it difficult for her to hold clinics and there were months when the kids missed their monthly shots. So I went through the whole search process again just to find someone I can trust.
Here's what I did, which you might find useful when choosing a doctor for your baby.
TIP NO. 1: ASK FOR RECOMMENDATIONS.
This is the best way to look for pediatricians. If you are still new to this whole mommy-parent thing, asking recommendations from family and friends can help in your quest for your baby's doctor. I found my first pedia through my mom and since I trust her judgment, I decided to go for that doctor.
TIP NO. 2: CONSIDER YOUR CHILD'S MEDICAL CONDITION, IF ANY.  
My eldest suffered from a skin condition and she's lactose intolerant too. So I chose a pediatrician that can also cater to that needs. The good thing was I was able to find a doctor that is both a pediatrician and a dermatologist so in case my first doctor is not available, I have another one I can go to.
My kids' pedia now is also a gastroenterologist. My youngest struggled with constipation early on and she was really helpful all throughout.
TIP NO. 3: CHECK THE CREDENTIALS.
This is very important. You need to know what school she graduated from, her affiliations (if any) and experience in the medical field. You want to make sure that your child is in good hands so doing a little research or simply looking at the certificates and diplomas hanging in the clinic wall is a MUST.
My first pedia is a head doctor in one of the biggest government hospitals in the country so her experience is unparalleled – and that experience translated in how well she responded to and treated my child's needs and conditions.
Our second pedia was also highly commended by mom friends-slash-doctors, so I know the kids will be taken cared of.
TIP NO. 4: MEET THE DOCTOR, FACE-TO-FACE.
Assuming that the pediatrician's credentials is impressive. The question now is are you comfortable with her? Does she seem snobbish, arrogant or impatient? Can she answer all your questions and concerns?
In this area, trusting your instinct is a must. When I was looking for a replacement for my pedia, I was able to talk to a doctor who seems like she doesn't know what she is doing. No doubt the kids love her because her clinic is child-friendly and very colorful but every time I ask her questions, she cannot give me straight, concrete and well-defined answers. I never went back to her after that.
TIP NO. 5: CONVENIENCE IS KEY.
I hate going to the hospital for a doctor's check up. I also don't like the idea of bringing my kids in the hospital, exposing them and making them wait until the doctor comes. I was lucky enough that my kids' first pedia has a clinic in her home (which is just near our place, by the way) and easily accessible for us. Plus, I don't have to spend a lot of time traveling, not to mention the waiting time and traffic that I have to go through, giving me more time to do other things.
When my first pedia is unable to hold clinic, the good thing my other pedia is affiliated in a hospital near our place. At least going there won't take too much time too.
TIP NO. 6: IS THE DOCTOR READILY AVAILABLE?
Thanks to inventor of mobile phones and land lines, reaching out to doctors has never been this easy. My kids' pediatrician now gave me her cellphone number so I can just call or text her anytime in case I have concerns. And thankfully, she answers her phone every time I call her with no sound of irritation in her voice.
TIP NO. 7: CHECK THE CLINIC'S OVERALL AMBIANCE.
I noticed that my kids' developed a "fear" with their pedia. The good thing their pedia's clinic have books and toys they can play with while waiting. This keeps them calm and behaved. Aside from meeting the doctor, make sure to check the structure of the clinic too. Is it clean? Is it child-friendly? Was it child-proof? How about the storage of vaccines? These little factors should be included in your checklist.
Eventually, I went back to my kids' first pediatrician (the partner pedia of my OB-GYN). She is younger and easier to talk to. She also holds clinics in my preferred hospital, Cardinal Santos, which is also a must for me.
Looking for a pediatrician for your baby can be challenging and exhausting. I should know because it took me a while too before I was able to find the right one for my kids. Just be patient and trust your mom instincts and your kids will be in good hands.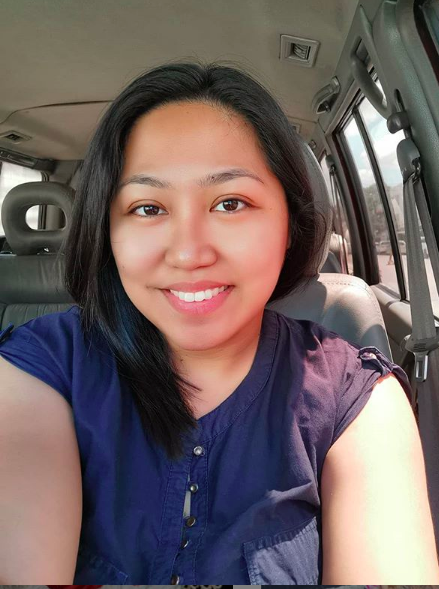 Ayi is a stay-at-home mom of two. When her kids are in their best state, she keeps up with chores, work, and ensuring that her sanity is intact. Join her as she navigates through this rollercoaster ride called motherhood.