I am probably the last person on this planet who will invest in stocks. Despite my Business and Finance background and a lot of introductions about stocks when I was still in college, I never really had the guts to give it a try.
For me, stocks is for those who have excess money. Obviously, I didn't have excess money in my bank account. For me, stocks are those who are willing to risk their money, only to lose it. I didn't have much faith to risk my hard-earned money as well. For me, stocks is complicated and difficult to understand. I don't really want to spend time understanding how the stock market works. 
So yes, I settled with time deposits and savings. Of course, my husband will never be contented with that. He convinced, more like persuaded and brain-washed, me to give it a try. After much "convincing," I said yes. We pitched in and well, we tried.
After a few months, it turns out it's not that bad. Surprisingly, I'm even enjoying it and learning a lot from it, which I want to share with you.
1. Never ever sell or give up at a loss. Being the inexperienced one in the situation, I tend to panic every time I see red signs on our portfolio. I always tell my husband to sell in case the stocks of this company goes down the drain. "Rookie mistake," that's what he always tells me. "Never, ever sell at a loss. You're throwing away the money na pwede mo kitain."
Same goes with life. If you invested into something, it's going to take some time before you reap the benefits. Just because you lost NOW, it doesn't mean you are going to lose forever. Don't throw away those efforts you put in just because you are losing now. Sayang ang effort, mommies. 
2. Life is too short. Take risks once in a while. I have to admit, I am never a fan of change. Any changes, even a change in the arrangement of the room, makes me "slightly" uncomfortable. Yes, I don't even go out of my comfort zone too. I always settle with the safe choices since they are less risky. I tend to be conservative too even in business. I know what you're thinking. I am boring. Life is dull without any challenges and risks, right?
Well, at least I made an improvement when I agreed to invest in stocks. It is something new and not within my comfort zone but it's a risk I am willing to take. Sure, there are good days and bad days – just like life. Without these risks, we will never know our limitations and how far can we go. Who knows, these risks might be the biggest surprise of our life?
3. Trust. Have faith. Think about the companies you are investing as strangers. It's difficult to trust them, right? Still, you look into their track record, history, financials, etc until they earn your trust. Once you start trusting them, you also start to believe what they can do for you.
Trust and faith are very important in any relationships. Without these two, how do you expect to move forward? Still, you need to keep your guard up too. Just because you trust someone, it doesn't mean they won't hurt you. Sometimes, those who we trust are the ones that hurt us the most.
4. Be contented. Being greedy won't bring you anywhere. I invested in different blue chip companies since I genuinely believe in them. Every time their stocks go up and our portfolio turns green, my husband will always say we should sell. For me, I told him to just wait until the price per stock is really high. There was even a time when we saw the stocks of this company went up and we waited so we could (hopefully) earn more, biglang bumagsak. He would always tell me, "wag masyado greedy."   
Well, true that. There's nothing wrong with wanting more than what you aim for. However, life's a bitch. You'll never know when it's going to hit you. Be contented with what you have and be thankful for it. Some even have less than what you have. Are you still going to complain?
5. Patience is really a virtue. Okay, patience for me is something people can learn. Patience was never my virtue until I became a mom. Believe it or not, this concept can be applied in the stock market too.
Stock market can be pretty cruel. Again, there are good days and bad days. From what's happening lately, I have more bad days – at least in the stock market – than good days. Therefore, being patient is really a must. Why would you sell at a loss, right?
It's the same with life. Oftentimes, we want to fast-track everything and forward it to the moment we achieve success. Life doesn't work that way. You have to go through a truckload challenges before you reach the top. And yes, it's going to take some time so be patient.
6. Four words: think about the future. You always hear people say "live in the present" or "seize the day" or "don't worry too much about the future." Fine. They have a point. The future is something uncertain but does it mean you should not think about it?
When I started investing in stocks, I learned to look at the company in a "futuristic" perspective – or at least have a foresight. What are their future plans? Are they planning for an expansion? What properties have they acquired? Did it buy out several smaller companies? You know, those sort of things. I need to know if the company I am investing for is worth it by projecting or looking at the companies five or 10 years from now. So yes, watching the news and reading the latest (Thank you, Yahoo!) were part of my routine. 
That's the same with life. Always have a foresight. Don't just focus on today and start thinking about what might happen tomorrow. In other words, prepare. You'll never know what's going to happen.  
I am not encouraging everyone to invest in stocks. You lose some, you gain some. I am merely sharing out some of the things I learned which I think can be applied in real life 🙂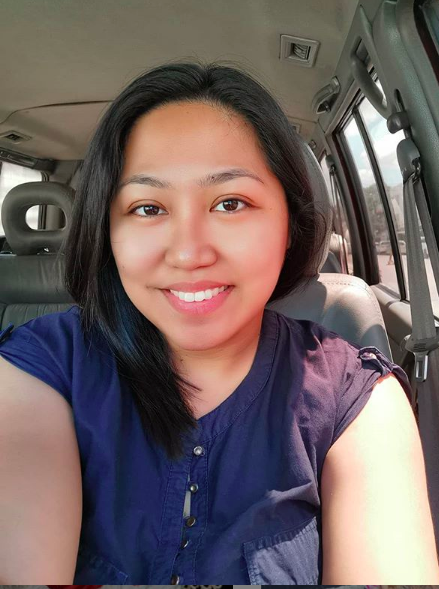 Ayi is a stay-at-home mom of two. When her kids are in their best state, she keeps up with chores, work, and ensuring that her sanity is intact. Join her as she navigates through this rollercoaster ride called motherhood.