The first time I applied for my passport, it was my mom who did everything. From filling up application forms to scheduling appointments, she was on top of it. I even remembered going to DFA in Pasay for our appearance.
That was more than five years ago, I think.
When my husband needed to renew his passport, I immediately resorted to good ol' Google on how to renew passport. I know that Pilipinas Teleserv has an online facility but I'm not sure what is the exact site. When I found it, I tried it out and it took me less than 15 minutes to fill up an application form and schedule an appointment. The best part is that DFA has satellite offices, which means you don't have to go to Pasay for appearance, which is really convenient since we live in the North.
For those who are planning to renew or apply passport online, here is a step-by-step guide on how to do it.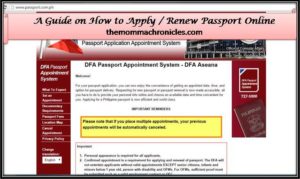 1. Go to www.passport.com.ph. You will be directed to DFA's Passport Appointment System.
2. On the left side, click Set an Appointment. You will be asked to choose an appointment site that is near your place. You have six choices, which is what you could see below. Then choose your preferred site.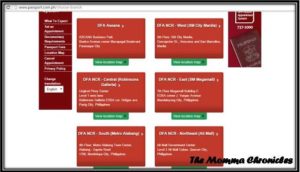 3. Browse through the content. At the end, you will see Start Individual Application Process. Click it.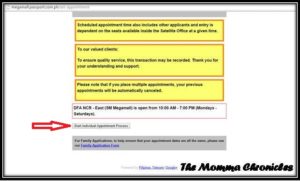 4. Fill out the application form. Then click Submit.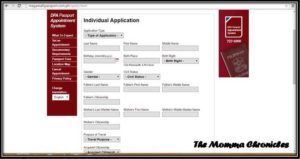 5. Read the important reminders. This will tell you the documents you need to bring such as NSO Birth Certificate and valid IDs to prove identity. After reading through the reminders, click I understand the requirements and I'm ready to proceed.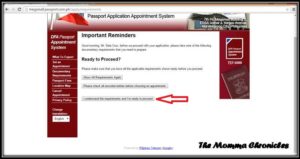 6. Set your appointment. Choose the date and time depending on your availability.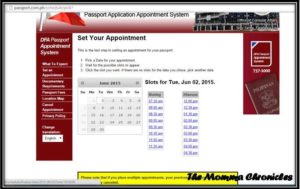 7. Your appointment is confirmed. Print the application form or save it for later. You will need this when you go on your scheduled appointment.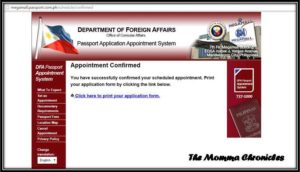 8. Check your email. This is important since you need to confirm your appointment within 24 hours by clicking on a link sent to you. Otherwise, your appointment will be forfeited.
That's it! Easy right. Make sure to mark your calendar so you won't forget your schedule. I hope this post helps!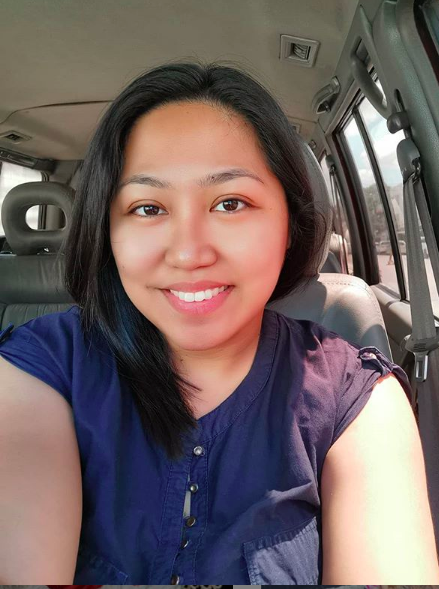 Ayi is a stay-at-home mom of two. When her kids are in their best state, she keeps up with chores, work, and ensuring that her sanity is intact. Join her as she navigates through this rollercoaster ride called motherhood.