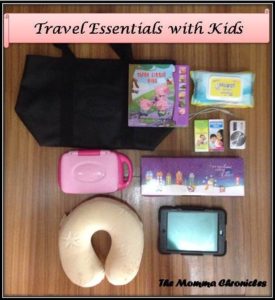 We never travel abroad with our girls but we sure do bring them in different places in and out of the metro. Tagaytay has always been a favorite since it's nearer and the weather is just right. Fontana is always a pleaser whenever we want to get away in the city. This year, my family decided to bring our yearly December trip up north: Baguio.
Travelling with kids can be fun and hassle at the same time. We get to visit different places and create new memories with the girls. The downside: there are so many things to bring and with my two girls, you can just imagine how our car looks like every time we go out of town.
Experience is truly the best teacher so over time, I was able to cut off some items from the travel list. Of course, the staples are still there – clothes, shoes, socks, diapers, milk and water. However, there things I just can't live without.
Here are my top travel essentials:
1) Toys or Books. Kids can be kids, and there's nothing moms can do about that. In my case, my kids get agitated and restless every time we travel so I always bring toys or books or anything else they can play with to keep them still and behaved. Since I don't travel with yayas (and I really don't want to), having toys on hand are really a big help. And yes, travelling is the time where having an iPad inside the car is okay. They just watch a movie and the next thing I know, they're sleeping soundly.
2) Snacks. Aside from toys and books, snacks will always be a travelling essential. However, be careful on this one mommies. As much as I want Lay's and cookies, I don't want my kids eating the same thing too since it's unhealthy. So I opt for Happy Puffs since it's organic and made for babies. And yes, it's crumb-free when eaten so we don't have to worry about the mess after.
3) Big bag.  I don't have a separate bag when I travel with my kids. I always opt for big bags with all the essentials and extras in there – extra clothes, diapers, small towels. I just have a separate pouch for money and credit card, in case of emergency, and my small makeup kit when the occasion calls for it. With just one carry-on, I am able to use my hands freely for my kids.
4) Pillows and Blanket. Sleeping in the car can make you feel numb. Would you want your kids to feel the same? Of course not, right? In this case, having a small pillow and blanket, especially when you're travelling somewhere cold, is a must. Makes the kiddos sleep comfortably too.
5) Plastic.  You know, for those boo-boos. You'll never know when your child becomes a puking machine.
6) Wipes. This is another must for me. Sure, there will be stop-overs along the way however, you can't just find a decent comfort room in the Philippines (unless you're in the mall and willing to pay P20 per person) where you can let your child lie down. At least with wipes, we can still be able to clean our kiddos' bum and wash it thoroughly once we reach the destination, i.e. the hotel room.
7) Medicine. We went to Tagaytay last year and sadly, my kids had colds after one day. It was a good thing my mom reminded me to bring medicine "just in case." So every time we travel, I make sure I have Paracetamol and medicine for colds in the bag in case one of them gets sick, though I really hope not.
8) Camera. For memories. Need I say more?
What about you, mommies? What are your travel essentials when you go somewhere with your kids?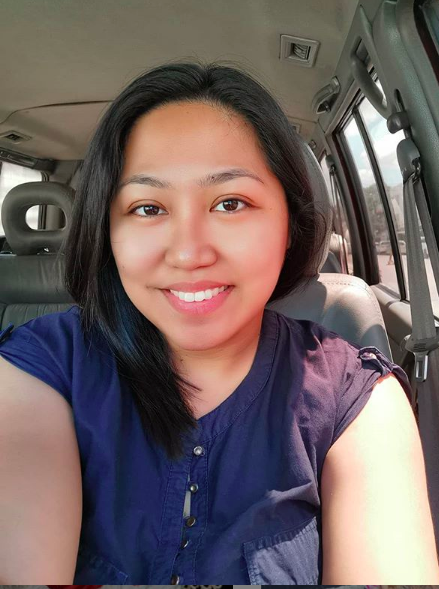 Ayi is a stay-at-home mom of two. When her kids are in their best state, she keeps up with chores, work, and ensuring that her sanity is intact. Join her as she navigates through this rollercoaster ride called motherhood.