Have you checked "The Momma Cooks" category? If I'm not sharing my baking recipes, I always cook anything that involves chicken. Why?
Because it's my husband's favorite and there are so many things I can do with it. Since I have leftover chicken on the ref (I'm planning to make chicken sandwich for merienda, actually) plus ham has been sitting in the freezer for quite sometime, I decided to combine both and make chicken and ham pot pie.
Wait, this is not your ordinary pie. I haven't mastered my dough-making skills yet so instead, I used mashed potato. It's not that bad after all.
Anyway, sharing with you this simple but yummy recipe.
Ham and Chicken Pot Pie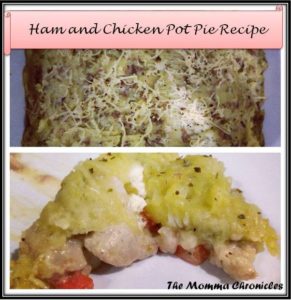 Ingredients:
Chicken and ham (both cubed), butter, minced garlic, chopped onion, carrots (cubed), sliced mushrooms, cream of mushroom soup, evaporated milk, water, basil leaves, cheese, salt and pepper to taste, potatoes.
How to do it:
1) Mash the potatoes. Add in butter, milk, pepper and basil according to your taste. You can opt for store-bought, ready-to-cook mashed potatoes but I still prefer making my own.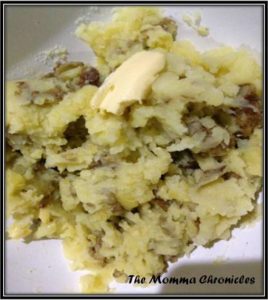 2) Once the mashed potatoes are ready, melt butter in a heated pan. Add the garlic and onion and saute them lightly.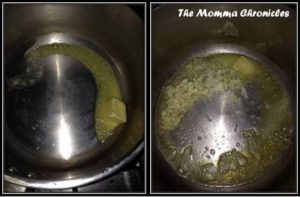 3) Add in chicken, ham and carrots. Stir until carrots are cooked.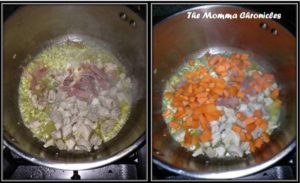 4) Add mushroom, cream of mushroom soup, milk and water. Stir and let it simmer for 10 minutes. Season it with salt and pepper.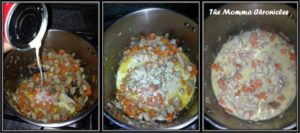 5) Once ready, transfer the chicken and ham mixture in a baking dish. Add some cheese before topping it with mashed potatoes and more cheese.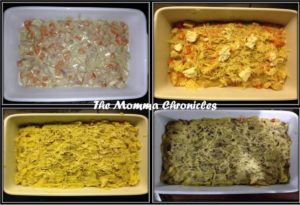 6) Bake for 10 minutes or until the cheese has melted.
If you noticed, I didn't indicate any measurements for the ingredients. I just cook looking at the ingredients and adjust the taste accordingly.
What do you think? Easy, right? You can try it with beef and pork too!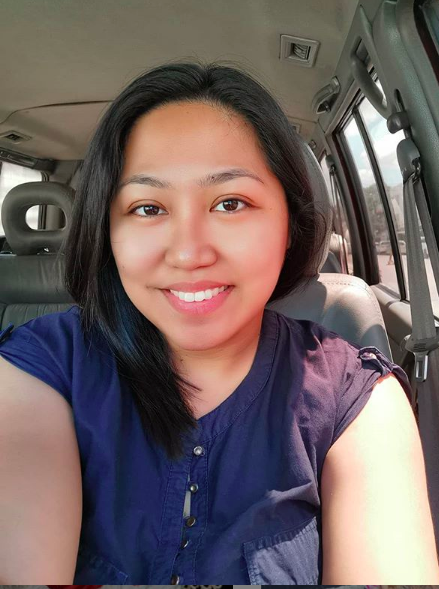 Ayi is a stay-at-home mom of two. When her kids are in their best state, she keeps up with chores, work, and ensuring that her sanity is intact. Join her as she navigates through this rollercoaster ride called motherhood.