Growing up in the Summer Capital of the Philippines, Baguio will always have a special place in my heart. But because of school and pregnancies, it took a while for me to go back. So when my husband said he wanted to go to Baguio for December, I immediately said yes – and made reservations at The Forest Lodge as early as June.
I was really excited to go back. Not just because the last time I went there was during my college days, but it's also the first time I'll go to Baguio with my kids.
Of course, traveling with tots is going to be a challenging one. Thankfully, TPLEX until Urdaneta was operational so it saved us a lot of time – although the line in ALL toll gates can be irritating (My tip: follow the trucks. Trust me, it's a lot faster). The good thing was my kids were sleeping most of the travel, so it's easier for me to manage them.
First Day
It was a tiring one, to be honest. Baguio was so crowded and yes, it's like we're in Manila because it's traffic everywhere. We opted to stay inside the hotel
(check out my review of The Forest Lodge) because for one, it's hard to go around Baguio with two kids, and two, it's so crowded. We decided to stay in the hotel
and walked around the nearby establishments since it's inside Camp John Hay.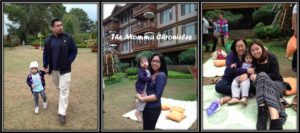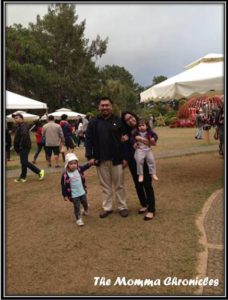 It was also my eldest 3rd birthday. We were supposed to go to Baguio Technohub for dinner but because it is crowded, we just celebrated in inside the room with some of my nephews and nieces. We just bought pizza from Yellow Cab, chicken from KFC, pasta from Shakey's and cake from Red Ribbons. Oh diba, hanggang Baguio, sila parin. Good thing the hotel
allowed outside food so less hassle.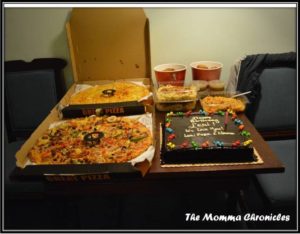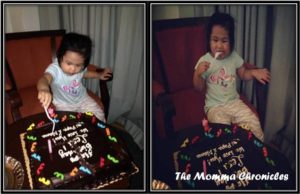 Second Day
We dedicated our second day for tour and sightseeing. It was my husband's first time in Baguio so this could be a good chance to tour him around the city. After having breakfast at Hill Station in Baguio Technohub, we rented a van so we don't have to worry about traffic and parking. Kudos to the hotel
for organizing this one.
First stop, Philippine Military Academy. Too bad, we were late so we weren't able to see the young soldiers doing drills. Maybe next time. So we just took pictures on the military tanks and canyons.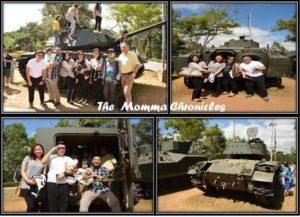 We also went to Wright Park though horseback riding didn't excite us that much. And yes, there are lots of people too so we skipped on that one. We just went straight to The Mansion, though the President wasn't there to pay a visit. Haha!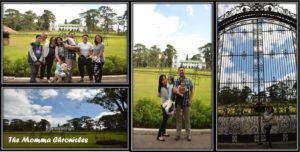 Our next stop was Good Sheperd. We were supposed to buy pasalubongs but we were late so what was left was tons of macapuno. Of course, we didn't buy. We were also supposed to have lunch at Ruins but we were 13th in line, so never mind. We just went back to the hotel
since the Baguio tour was hopeless. And the traffic, wow. Really irritating. And tons of people everywhere!
After having lunch at Mile-Hi, we decided to take a walk around the hotel's
vicinity. My sisters and brother did their own thing, which is the mini golf (yes, it still exists!) while me, husband and our eldest walked around inside CJH. It's a good thing my mom suggested we leave our youngest with her so we can easily take a walk.

I was surprised to see my big girl refusing to be carried and prefers walking, even on steep areas. Then we reached Starbucks but of course, it is crowded plus, Starbucks again? Seriously? So we went to Illy and had our caffeine-and-cake fix.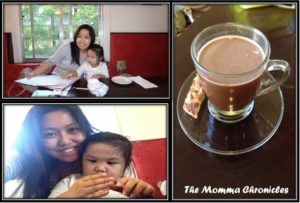 Third Day
Time to say goodbye to Baguio. To be honest, I wasn't ready to go yet since I felt so bitin plus there are so many places we want to go to but because of traffic and crowd. It only means we will go back, right?
Anyway, we started our day with breakfast buffet at The Manor. There are a lot of food choices – from breads to waffles, to eggs, to lots of ulam, they have it. Of course, my favorite is the dessert table and I'm glad they have a yogurt section – in different flavors. We bought some last-minute pasalubongs in the market since we weren't able to do that during the tour. As usual, there are tons of people, before heading back home.
Overall, the Baguio experience was okay. It wasn't what I was hoping for and it really changed a lot since the last time I was there. There are tons of people everywhere, traffic was crazy and it's just hard to go around without bumping into someone. The good thing is our hotel was superb and everything we need is walking distance so less hassle.
Lesson learned: never go to Baguio on December + long weekend :))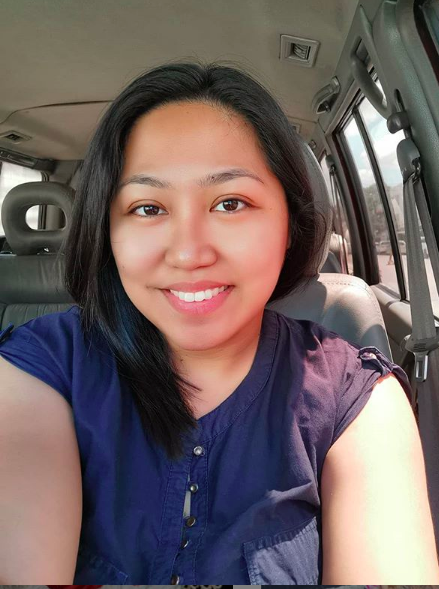 Ayi is a stay-at-home mom of two. When her kids are in their best state, she keeps up with chores, work, and ensuring that her sanity is intact. Join her as she navigates through this rollercoaster ride called motherhood.