I love pancakes. Even my kids have soft spot when it comes to pancakes. When I was younger, I could still remember my mom making pancakes for us every weekend, or at least once a month. Now that I'm a mom, I try my best to continue that tradition with my kids.
Maya (yes, the ready-mix pancakes) is my favorite when it comes to making pancakes. However, I decided to make one from scratch since it is much cheaper. Plus, the ingredients are not tipid and I want to give this a try too. After resorting to good ol' Google, I found the recipe, which I want to share with you.
Homemade Pancakes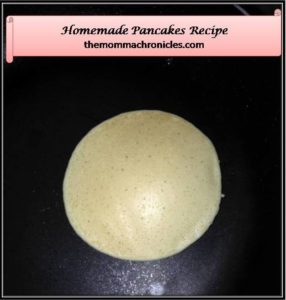 As usual, my eldest helped me with the process. She loves getting involved in cooking and baking, which I think is a good idea too since she is a picky eater. I like introducing and exposing her too with different kitchen ingredients, hoping this will encourage her to eat.
Back to how to make pancakes. We mixed flour, sugar, baking powder and salt in one bowl and combined milk, oil and egg on another bowl.
Then combine flour and egg mixtures and mix it well together.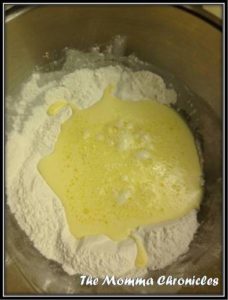 At this point, you could add cheese, cinnamon, chocolate chips, blueberries or anything you want. The mixture is a bit bland but if you add syrup and fruits in it, it tastes good.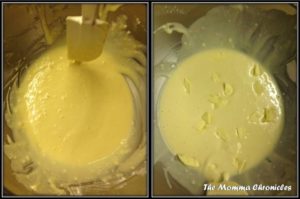 Your batter is ready. I don't add oil every time I make pancakes since the batter tends to stick on the pan. I just heat the pan, pour the batter and that's it. Once I notice bubbles forming, flip the pancake.
Another #TMCTip: I suggest you make this with your little one, especially if s/he's a picky eater. My eldest is choosy when it comes to food. For her breakfast, I always ask her to help me prepare food. Thankfully, it works for her and the more she gets involved in food preparation, the better her appetite is.
Oh, you could use the batter for waffles too!
[yumprint-recipe id='4′]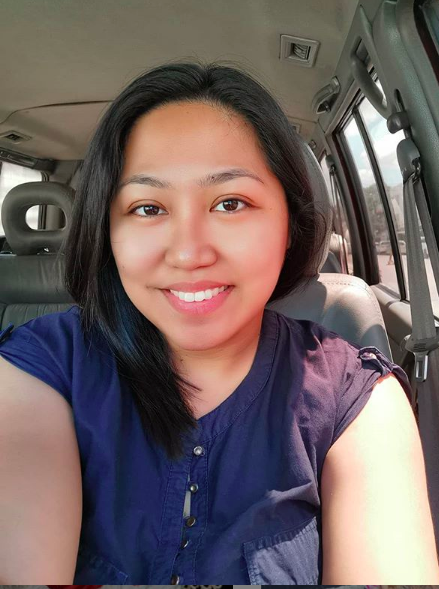 Ayi is a stay-at-home mom of two. When her kids are in their best state, she keeps up with chores, work, and ensuring that her sanity is intact. Join her as she navigates through this rollercoaster ride called motherhood.