There's mango overload at home. I already ate it as it is (everyday), made mango shake (every other day) and used it for mango-banana float since I don't like throwing food away. I even gave out mangoes to my parents and neighbors since we can't finish everything with only three adults in the house.
My husband told me to bake something using mangoes. It's been a while since I last baked so I decided to do it. I asked my good friend, Google, to look for a recipe for mango muffins / cupcakes and came across this recipe (which I will share below).
Thankfully, my youngest daughter cooperated by sleeping for two hours, which is enough for me to make mango muffins. On the other hand, my eldest refused to sleep (like what she always does everyday) and became my little helper while baking. And she's good in making a mess too!
It took us a while before we were able to finish it. Anyway, here's what I did.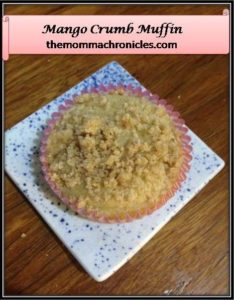 To do the mango crumb muffins, I first mixed the dry ingredients – flour, brown sugar, baking powder and salt. Set it aside.
In a separate bowl, I combined oil, egg, yogurt and milk. I think the yogurt is the ingredient responsible for keeping the muffins moist 🙂
Once well combined, I poured in the egg mixture into the flour mixture. Then, I added the diced mangoes. You can apply as many mangoes as you want though I stick to one cup.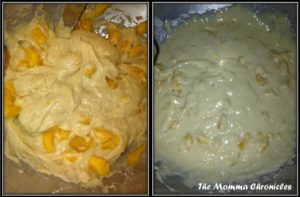 Pour the batter on the muffin pan, filling 1/2 of it. Set aside.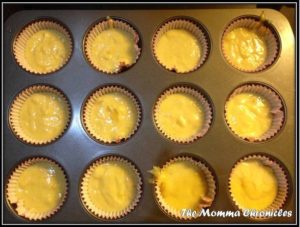 For the crumbs, mix flour, brown sugar, cinnamon and butter until it looks coarse enough. You can adjust the measurements for the ingredients, depending on your taste buds and preference.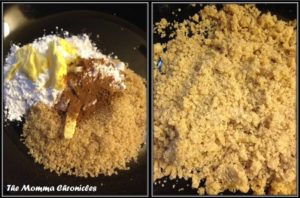 Then sprinkle the crumbs on top of the muffins. Make sure to apply the crumbs generously since it adds texture to the muffin.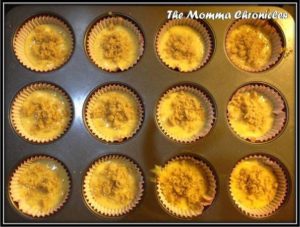 Bake for 15 minutes and you're good to go. This goes well with a cup of coffee or hot chocolate.
I got lucky with this one because it tasted like Peach Mango Pie of Jollibee, sans the bread. The sweetness of the mango also added more flavor into the muffin, which is what I really like. Go ahead mommas. Give this recipe a try.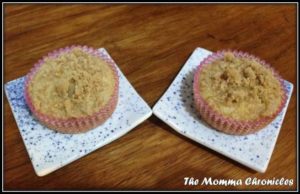 [yumprint-recipe id='5′]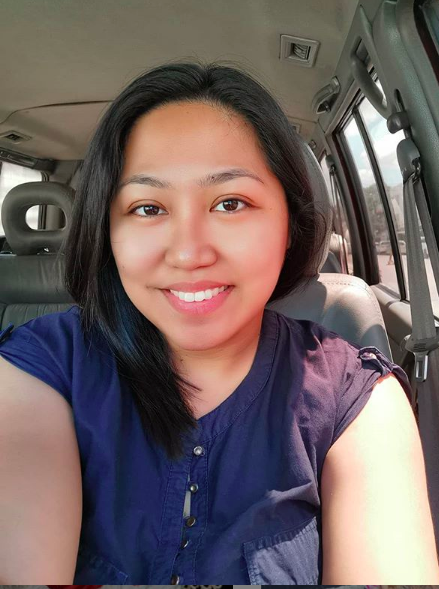 Ayi is a stay-at-home mom of two. When her kids are in their best state, she keeps up with chores, work, and ensuring that her sanity is intact. Join her as she navigates through this rollercoaster ride called motherhood.