UPDATE (May 2020): This article was written in 2015. This is timely because of the Covid-19 pandemic and a lot of parents are considering homeschooling for their kids. I considered this option again given the current situation but thankfully, my girls' school will implement online distance learning, which means classes will be held through digital means. 
As of this writing, we still believe that our girls will thrive more in traditional school environment. Their competitive nature made it easy for them to adapt in this kind of setting. It is easier for them to be more motivated when they see that their classmates are "doing better."
If you are thinking about homeschooling, then I hope this article will shed light and help you decide. Make sure you read the comments section since moms gave valid points as well. 
—————-
First things first. I have NOTHING AGAINST homeschooling families. It's just that it is my and husband's belief that homeschooling is not the ideal se-up for our girls.
Also, I grew up studying in a traditional, all-girls school. The husband went to a traditional, all-boys school as well. All my life, it's about teachers, classmates, homework, and lectures. I read stories about kids my age (at that time) who were homeschooled and I thought, they must be freaks and anti-socials. Why would you want to study at home and not make new friends? Since then, homeschooling never entered my mind.
Until I became a mom – and started blogging about my (mis)adventures as a mother.
After joining a mom bloggers group, I was surprised to find out that most stay-at-home moms these days homeschool their kids for variety of reasons. I also read their stories and can't help but be amazed on how they juggle homeschooling, doing chores and working. All ideas about homeschooling are gone. To be honest, I felt a bit jealous because I don't know if I could do it. Plus, my husband is not into the idea of homeschooling.
WHY WE DECIDED NOT TO HOMESCHOOL
I tried. I really did. I had the materials (check this to find out where I get my free printable activity sheets), bought books and other education materials and included "Study Time" in our daily schedule. I also learned from other homeschooling parents that you can either enroll and follow a homeschooling course or come up with your own curriculum that will fit your child's needs.
However, I realized I couldn't do it.
I had the materials but I don't know how to start. I came up with a "curriculum" like doing Letters of the Day and the like but my kids, especially my eldest won't cooperate. I have the space where I can conduct lessons but I can't make them sit there and they prefer working on the floor. Both my girls also have short attention span and get easily agitated when I make them sit down for 15 minutes straight.
It could be my lack of patience, which is why we considered other educational setting. I explored the possibility of progressive schools by attending several preview classes from different preschools. I noticed how much my eldest enjoyed and was more cooperative. She also enjoyed having other kids around.
But there's something I realized about homeschooling: it's about commitment. More importantly, it is also a lifestyle. 
Homeschooling means you play two roles: a mom and a teacher. I realized I can't do both. Yes, I can teach but with everything else on my plate, I felt I can't fully commit. I have to admit that I envy homeschooling families and be amazed on how moms could do it.
I also realized that homeschooling must be consensual, which means both mom and dad agree and commit to do it. I don't have that and my husband is against the idea. The parents must support each other when it comes to teaching the kids at home since it's not just the mom's responsibility, right?
Also, it is a lifestyle. I saw how homeschooling families intertwined learning with everyday life. Learning is a never-ending process. We try our best to incorporate learning in what we do, but then again, it's a question of commitment.
Still, this doesn't mean I won't teach my kids. Play and Learn is still part of our daily schedule, which includes painting, teaching concepts, reading books and pretend play. I am proud to say that my three-year old can already write. It's just that for us, my husband and I feel that there is something schools could also provide.
QUESTIONS TO ASK BEFORE YOU SAY YES TO HOMESCHOOLING
1. Why do you want to homeschool? 
What are your reasons for homeschooling? What are your motives? Will your reasons benefit your children? You need to establish the why's first before you say yes to homeschooling.
2. Do I have enough materials and conducive environment needed for learning?
The World Wide Web is full of free printable materials you could use to teach your child. There are also online schools where you can enroll your child for a guided curriculum. However, learning doesn't stop with having all the materials you need to teach something to your child. Aside from printable sheets, what other materials do you plan to use when teaching? Do you have enough space at home that you can use as a classroom?
3. Am I qualified to homeschool? 
You don't need a PhD to become your child's teacher. In fact, every parent is equipped to teach their child. The question is, can you do it? Do you have enough patience to handle your kids' tantrums in case they decide it's "No school day today?"
4. Is homeschooling agreed upon by both parents? 
Are you and your spouse on the same page when it comes to homeschooling and education? If not, then you need to think of a solution to provide the best learning environment for your child that is agreeable to you both. Homeschooling must be agreed upon by both mom and dad for this journey to be successful.
5. Are you willing to defend your choice? 
Despite the growing number of homeschooling families, homeschooling is still not a popular option in the Philippines. Surely, you will encounter people who will give you that crazy look and ask why you homeschool your kids. Can you handle the questions and possible criticisms from other people who are not in the same page with your choice?
6. Do you get enough support from other people / community? 
Aside from your husband, look for and join groups that advocate homeschooling. You can learn a lot from them and for sure, you will receive the right amount of support you need to continue and commit to your chosen mode of education.
7. Do you have realistic expectations? 
What do you plan to achieve by the end of the year? Are you willing to be flexible with your goals? Expectations must be realistic and dependent on your kids' abilities as well.
8. How do you plan to carry out learning at home? 
This should be defined clearly – methods of teaching, materials to be used, how to promote learning outside the home, and the like. This is the reason why I realized homeschooling is not the best option for us. I cannot clearly identify what I plan to achieve at the end of the school year and how I will carry out learning both in and out of the home.
The good news is there are homeschool providers that are recognized by DepEd. Explore your options first or ask recommendations from people you know who are homeschooling.
9. What about socialization?
There will always be a stereotype when it comes to homeschooled kids. As a parent, think of other ways to facilitate and encourage learning while making sure that your child can also adapt to a different environment. I think, this is where support groups come in. From what I learned, there are homeschooling groups that organize meet-ups, activities, and field trips that enable children to meet and socialize with other kids.  
10. Can you commit to homeschooling? 
This is one of the most important questions you need to answer. Homeschooling is a commitment. It has advantages and disadvantages. It's up to you on how you want to capitalize on it.
Homeschooling or not, every family is unique. Regardless of the chosen method of learning, the important thing is that we, as parents, should provide the best learning environment for our children according to their needs and preferences.
DON'T FORGET TO SHARE: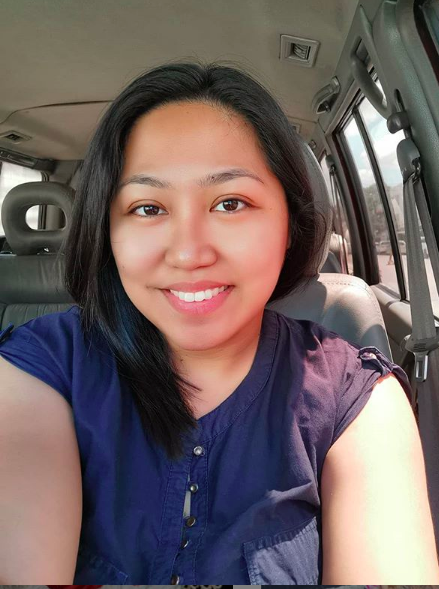 Ayi is a stay-at-home mom of two. When her kids are in their best state, she keeps up with chores, work, and ensuring that her sanity is intact. Join her as she navigates through this rollercoaster ride called motherhood.