I don't like wasting and throwing food. I would rather have it inside my tummy than see it in trash, if that even makes sense. Every time I buy fruits and wasn't able to eat it right on time, I just bake something out of it, which is what I did with my overripe bananas and strawberries.
So I turned to good ol' Google, typed in strawberry baking recipes and here's what I got – Strawberry Crumb Loaf from Bakehappy.net. However, I added my own twist into it by putting bananas in the recipe. I was in the mood to experiment and since I have a few overripe bananas, I decided to use it. At first, I wasn't sure how it tastes but thankfully, it worked well. The sweetness of the banana and the sour taste of strawberry blended well together.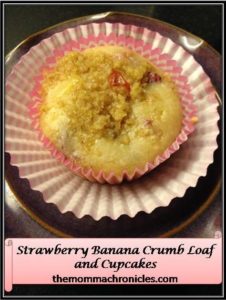 Anyway, sharing with you what I did. To make strawberry banana crumb loaf and cupcakes, the first thing I did was to combine flour, brown sugar, baking powder and salt.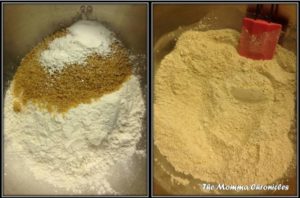 In a separate bowl, the wet ingredients – eggs, yogurt, milk and oil – were also combined.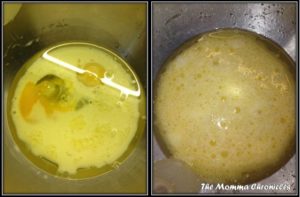 Then I combined the flour mixture and eggs mixture until the two mixtures are mixed well.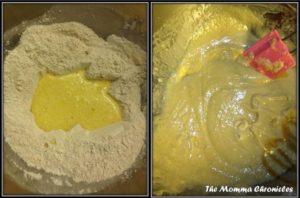 Add in the strawberries and bananas. For the bananas, it is best to use only one ripe banana for the batter because of its strong taste. I was thinking of using three but I figured it might overpower the taste of the strawberry. Good thing I used only one because it went well with the recipe.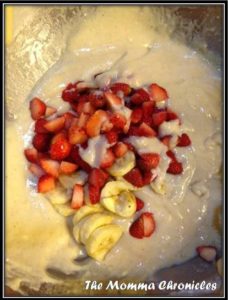 Pour the batter in a loaf pan. I placed an aluminum foil on the pan so it will be easier for me to take out the loaf. This is actually a loaf recipe but since I only have one loaf pan (which is odd so I need to by another one), I decided to make cupcakes out of it too.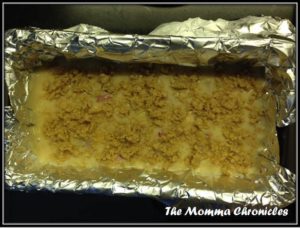 This is optional – the crumbs. I used to make banana bread and add crumbs / toppings in it because of added texture. Plus, it makes the bread more tasty so I decided to put one in here as well. To make the crumbs, combine flour, brown sugar, butter and cinnamon. Mix well until the texture looks coarse. Sprinkle it on top of the loaf or cupcakes.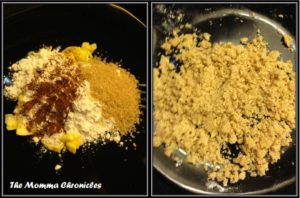 Then bake it for 25 to 30 minutes.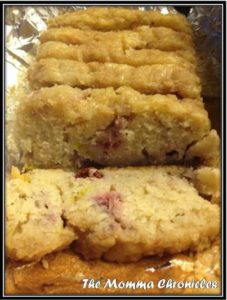 Enjoy!
[yumprint-recipe id='3′]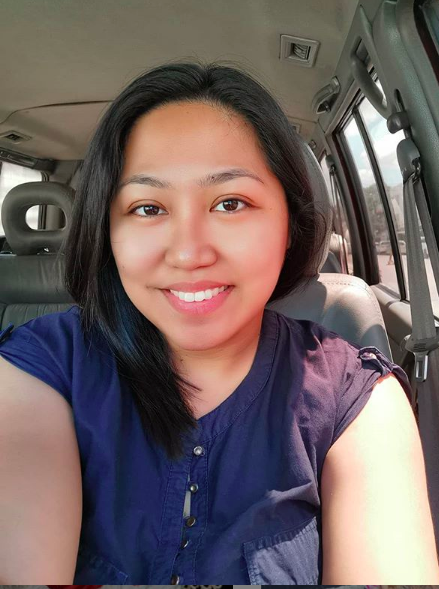 Ayi is a stay-at-home mom of two. When her kids are in their best state, she keeps up with chores, work, and ensuring that her sanity is intact. Join her as she navigates through this rollercoaster ride called motherhood.