I was in my second year law when I found out I was pregnant with Baby Number Two. It was a complete shock of my life because I just came back from a one-year leave and here I am again, saying goodbye to my dream. When the term ended, my then-boyfriend-now-husband told me to quit law school so I could focus on my pregnancy and soon-to-be two kids.
It wasn't an easy decision, but I know I need to make sacrifices for my family.
So I quit and became a full-time mom and homemaker. To be honest, I got bored. It's not how I imagined my life would be. I may sound selfish but I'm never the type of person who depends on my husband. On the second month of being on house arrest, my husband told me I should get an online job. He got this "brilliant" idea from a batchmate who is working online and was able to send herself in law school through her online job earnings.
Sounds like a good idea. After all, it's a win-win situation. I could take care of the kids and at the same time, make money for myself. After a month or so of applying, I finally landed my first job contract, which up to this date, is still my employer. A week after, I have another employer, then another ine after two weeks, and the rest is history. It came to a point where I was juggling three to four different employers, which could be exhausting. Unfortunately, no one told me about how being a work-at-home mom works and I have to discover it myself.
In case you're thinking of making a career shift, here are eight things you need to know about being a WAHM.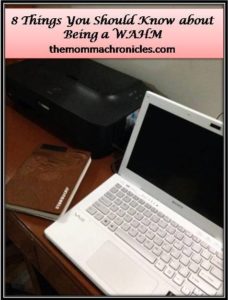 1. You really need a stable Internet connection.
Regardless if you are a virtual assistant, a freelancer, or whatever online job you are doing, you will always need a stable Internet connection. You need it to communicate with your employer, submit proposals and finished products, and easily get updates because you need to check your email or Skype every so often.
I had an experience where I have no Internet connection for almost a month. I have to subscribe to Globe and make my phone a hotspot just so I could deliver work on time. Guess how much my bill was.
2. There are different kinds of employers.
I was told that there are two different kinds of employers: good and bad. But in the online world, you will meet different kinds of employers – and many are not even worth the time.
You will meet someone who doesn't pay on time, or missing in action every time you need to clarify something, or will ask you to do so many things and you won't hear from him/her as soon as you delivered. You will meet an employer who does pay on time and give clear instructions but drop you just like that without even saying why s/he ended the contract. There are also unreasonable employers who takes advantage of the situation and pay less than what you deserve. I even encountered employers who pay $0.50 for a 200-word article.
But if you are lucky, you will meet an employer who is kind enough to understand your situation, gives clear instructions, is reasonable enough in setting deadlines, appreciates you for your work and pays on time. When you find such employer, make sure you establish a good working relationship.
3. Don't expect bonuses.
There is a reason why many employers these days consider freelancers: the rate is cheaper and there is no need to pay for the mandated bonuses such as 13th month pay, night differentials, and overtime work. There are others who are kind enough to give something extra but the chances of meeting one are slim.
On my first year as a freelance writer, I was a bit disappointed since my employers did not even give out bonuses during Christmas season. I learned to get over it eventually.
4. The competition is stiff.
I thought being a graduate of a reputable school is enough to boost my chances. Apparently, not. Employers hiring online workers rely on portfolios, skill, feedback from previous employers and the number of stars you have on your profile (the higher, the better).
That's not all. There are lots of skilled and experienced writers, editors, copywriters, graphic artists, and data encoders among others who are years ahead of you in the world of online. These people are hard to compete with. If you are starting with your career, you need to remember that it pays to be patient. Don't worry. Employers will come knocking at your door – soon.
5. It's either you sign up for a full-time online job or juggle different employers to make ends meet.
I never considered an eight-hour online job. For me, it is tedious, demanding, and my kids need me. I settled for "depending on the employer" type of job where they will assign me x number of articles, which I have to deliver in days time. The downside: the pay is not stable. There are times I earn a certain amount and the following week, my payout is smaller. There are weeks when the pay is good, I just wish it will go on that way. And yes, employers come and go so don't depend on just one.
I realized and after talking to other WAHMs, an eight-hour job pays well and is more stable than pa-raket-raket. However, you have to deal with meetings and conference calls (hence the need for Skype) as if you are in a "real office." On the other hand, if you have a consistent and paying employer who continuously shower you with lots of projects, then that's good.
It's still up to you anyway and depending on how demanding your kids are.
6. "You work at your own time" is a good marketing strategy.
They say the biggest advantage of working online and being a freelancer is that you could work at your own pace and time. That's true. But just like any other job, you need to deal with deadlines – and sometimes, those deadlines can be unreasonable. Working on a holiday is also required and the worse part is there is no such thing as holiday pay. Depending on your arrangement with your employer, you might work on weekends or bring your work during your vacation. You could slow down and take time – as long as you are able to submit on or before the deadline.
Yes, you could work at your own time but under the terms of your employer/s.
7. Expect a lot of interruptions and forgotten chores.
For sure work-at-home moms will agree with me when I say this: there will be (a lot) of interruptions during your designated work hours. There will always be crying kids, the need to change diapers, feeding, bath time, putting kids to sleep, and making sure they are still breathing. You might forego folding the clothes, or cleaning the refrigerator, or mopping the floor because kids come first, right?
The hard part is that it is hard to say no to your child who is incessantly begging you to play with him/her. So you might experience putting a child to sleep or even breastfeeding while finishing a 300-word article. You get the picture. While you promise to do everything at night once they are sleeping, it's just an exhausting day. You better wake up early tomorrow.
8. It's not going to be easy.
Despite the "freedom" to be with the kids and see their development everyday, being a work at home mom is never going to be easy. There are good days and bad days but most of the time, it is a constant struggle of who and what go first to make sure you can get everything done.
At the end of the day, it's about setting priorities. It's about striking a balance between family life and making sure that there is food on the table. It's about juggling different but equally important responsibilities while getting the work done. Whether or not you maintain one good-paying employer or 10 of them, the important thing is to do what's best for your kids. That's what being a mom is all about, right?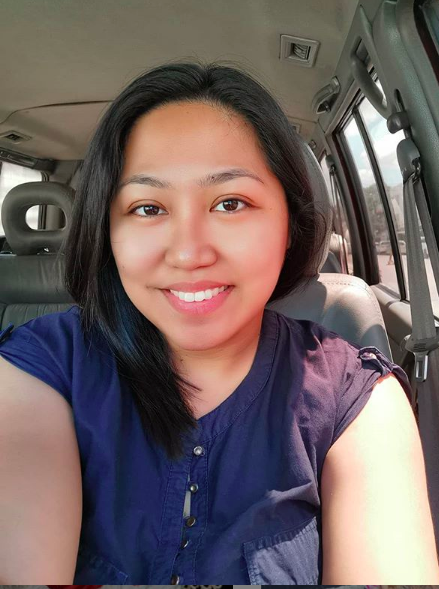 Ayi is a stay-at-home mom of two. When her kids are in their best state, she keeps up with chores, work, and ensuring that her sanity is intact. Join her as she navigates through this rollercoaster ride called motherhood.