I just realized that I've been working as a freelance writer for almost three years now. So far, this "career" helped me manage my personal needs and the earnings are good enough to allow me to splurge on my kids. Being a freelance writer also opened different opportunities for me and it makes me feel happy that some of my works are noticed.
To be honest, I never pictured myself writing for someone and getting paid for the work done. I always have this idea of working in a firm and talking to people in my corporate attire and five-inch heels. Motherhood changed my course, so here I am, working as a freelance writer.
If you are thinking of making a career change and become a WAHM or work-at-home mom, then freelance writing is one of the easiest paths you can start with. All you need is a laptop, a decent internet connection that won't let you down, impressive research skills, and a knack for writing. However, it's not as easy as gathering all the information and making a piece. Being a freelance writer is also about commitment, experience and willingness to learn. After all, the Internet landscape is a combination of various tactics to make sure your work gets noticed.
Here are some tips to help you get started with your freelance writing at home – and eventually make it work for you.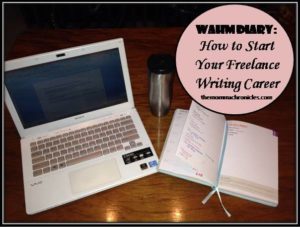 Freelance Writing Career Tip No. 1: Apply online.
This is the easiest way to start your freelance writing career. There are many freelancing sites that could provide you with writing opportunities. You can start with Upwork (formerly oDesk) or WAHM wherein tons of writing opportunities are up for grabs at a reasonable offer. This will give you an idea on what type of writing employers are looking for, which leads you to the next tip.
Freelance Writing Career Tip No. 2: Decide on your niche.
In my experience, I was able to write about various topics from A to Z. There are some topics I'm not familiar with and not comfortable writing about it while there are topics that I enjoy.
It is best to explore on various niches to give you an idea. Then, decide on what you want to focus on and stick to it. It is important that you are comfortable with your niche since it will be easier and more exciting for you to work on this new career. Eventually, you can explore for variety.
Freelance Writing Career Tip No. 3: Determine your rate.
There are two ways to determine how much you will get paid: either the employer will tell you how much they are willing to pay for an article OR you will dictate your rate depending on x number of words. Either way, it is important that you get paid in a reasonable price.
The best way to determine how much you can charge per article is to calculate how much time you need to finish an article. This way, you are rightfully paid for the amount of time and effort you put into working on article. In case you are unsure, you can check the rates offered in freelance sites to give you an idea how much is the reasonable rate.
Freelance Writing Career Tip No. 4: Work on your schedule.
Your daily schedule is important in determining the success of your freelance writing job. You have to allot a certain amount of hours per day to get the job done and meet deadlines. However, you need to consider other factors too like your kids' schedules and household work.
Therefore, work on a schedule to make sure that you will deliver. What I do is I wake up two to three hours before my kids wake up so I can get a good start in my articles, work while waiting for my preschooler and during their afternoon naps, and after I put them to sleep. By working on a schedule, it is easier to get things done while still being able to spend time with my kids.
Freelance Writing Career Tip No. 5: Continue to learn.
I am blessed to have an employer who provides materials and videos about Internet writing tactics, which I also apply in my own blog. I also reconnected with my English books and studied about tenses, adjectives, and proper sentence structure.
Apparently, being a freelance writer is not just about grammar use and coming up with a piece about a certain topic. There are tons of tactics you need to employ to make sure that the articles both content-rich, relevant, and share-worthy. You might even find writing techniques that you can use in your personal needs.
The bottom line is continue to learn. You might be surprised to learn that the World Wide Web has so much to offer.
Freelance Writing Career Tip No. 6: Say no to scam.
Despite the advantages of working online, freelancing sites are also a venue for scammers who promise to pay but won't after you deliver your work. The worst part is it is easy to fall on their trap because of their promises for a big pay, bonuses, and long-term working relationship.
Here are tips you should know to check if the writing opportunity is too good to be true:
Look whether the employer has a "Verified Payment Method."
Don't get jobs from a company you never even applied for.
Research on the company before saying yes.
Check the employer's feedback from other freelancers.
Don't be fooled by employers that promise "high salary" even if you haven't submitted any sample works.
Keep your personal information private.
If an employers requires you to pay a certain fee, then there is a higher chance that the job offered is a scam.
Hit the breaks when the employer decides to hire you on-the-spot even without evaluating your skills or seeing some of your sample articles.
Don't be enticed by the idea that you will earn a lot from writing at the comfort of your own home.
Freelance Writing Career Tip No. 7: Embrace opportunities.
Let's say everything is going well in your freelance writing job. This doesn't mean you should stop. If schedule permits, look into other opportunities or give chance to those who reach out to you for a job (as long as it is not a scam job!). If you can, try other niches too.
When it comes to boosting your freelance writing career, opportunities will be your best friend, which also leads to experience.
Freelance Writing Career Tip No. 8: Hone your skills through blogging.
Yes, you can write.
I've seen a lot of moms who work as a freelance writer and also run their own blog. Some do it for passion, some do it for fun, while some blog for opportunities. Whatever the reason is, one thing is for sure: blogging will help hone your writing skills. This is much easier because you are writing for yourself and no one. At the same time, it can be your online portfolio for potential clients. You can link your sample works, which potential employers can check in case they come across your site.
You can make your own blog using free platforms like WordPress and Blogspot. If things are getting bigger and better, you can pay for your own domain.
Here's the deal with being a freelance writer: it can be rewarding. It allows you to get your brain working while managing your kids and everything else in the household. Look into this option and who knows, being a freelance writer may work for you.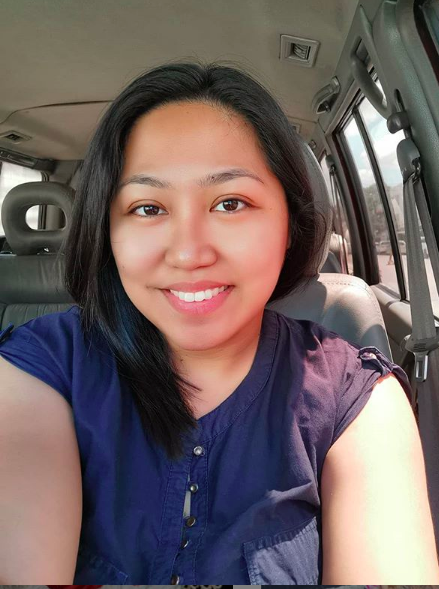 Ayi is a stay-at-home mom of two. When her kids are in their best state, she keeps up with chores, work, and ensuring that her sanity is intact. Join her as she navigates through this rollercoaster ride called motherhood.