My husband is the typical "guy" – strong, tough, athletic and into cars and motorbikes. You will seldom see him get emotional or let that tear fall from his eyes. When he found out I was pregnant, he instantly wished it was a baby boy. There is so much he wants to teach – from basketball to cars and even getting the girls (LOL on that!).
We were blessed otherwise. We have two beautiful, smart and most adorable baby girls and yet to have a boy. But that's okay. For the first time, I saw something different from my husband – from the way he carries our girls to playing girly toys and even putting them to sleep. I've seen a lot of changes – all good ones – and having baby girls changed him in a massively good way.
To all the dads out there with baby girl/s, this one is for you.
Every Dad's Guide on How to Raise a Little Girl/s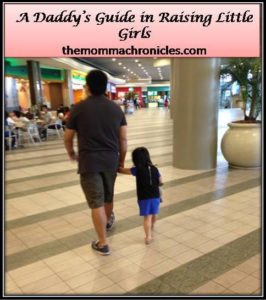 1. Be involved.
It is an unwritten rule that moms take care of the kids while dads go to work. Still, this doesn't mean you should not pay attention to your daughter's life. As much as possible, be involved in her daily routine. If you can, prepare her snack, bring her to and pick her up after school, teach her, watch cartoons together – even if it means playing Frozen 100 times, eat together, put her to sleep and be present in all or at least most of her events.
In other words, make your presence felt. Taking care of the kids is not the mom's sole responsibility, you know.
2. It's okay to play.
Being surrounded with girls means lots of Barbie, princess, fairy and anything pink in the house. That's okay. Bring out your soft side and play with her. After all, pretend play is a powerful tool in every child's development. At the same time, it could be a good stress reliever from all the serious stuff you have to deal with.
Oh, and don't forget to be silly. It will surely make her laugh and rock her world.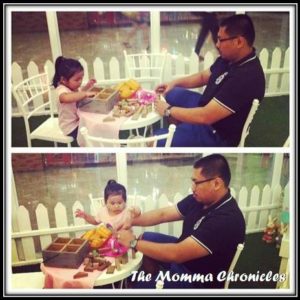 3. Show and give love – all the time.
Admit it. There are times when you start to question yourself if you are capable of loving, especially when you have a baby girl and share nothing in common. In case you are having that moment, keep this in mind: you don't have to teach yourself to love your daughter. It will happen naturally. You are a parent and half of her existence came from you. The bond may not be as strong and as instant as the mother's but you will surely learn to love her the moment you see her. Tell her how much she means to you and show her that you mean it. At the same time, teach her how to love in return.
4. Find a way to bond.
Just because you are blessed with a girl, that doesn't you have to stop being a man inside the house. Therefore, find a common ground where you and your girl/s could bond. It could be reading books together, entering her idea of play, tea parties and princesses, doing art activities and even trying "non-girly" stuff. Doing things together strengthens the relationship between you and your little girl. At the same time, it is your non-direct way of telling her how much you love her and how important she is to you.
5. Hold her hand.
When she's walking, learning how to walk, crossing the street, while in the car, running, while watching her favorite cartoon show, and in every situation that calls for it, always hold her hand. It keeps her secure and assures her that you will stay beside and with her all the time.
6. Make her feel protected.
You will always be the first man in her life. Therefore, protect her at all times. This includes protection against thunder, lightning, animals, "scary" toys and most especially strangers. You should be able to make her feel safe and secure, not the other way around.
7. Treat mom with love and respect.
You may think that your child is young enough not to understand but how you treat your wife/partner affects your daughter too. Apparently, kids are surprisingly smarter than you think.
Hence, make an effort to put your marriage on top of your priority list. Date her mom, shower her with love, care and respect (and some chocolates too) and show your girls how important she is to you. Above all this, treating their mom with love and respect is one of the best things you could give to your daughter.
8. Be a good role model.
Most kids look up to their parents as role models. And as scary as it may sound, you kind of have an influence on the type of man she wants to end up with. Therefore, be a good role model to your little girl. Make her feel proud of you and set good examples in and out of the house. You should be someone she can look up to, not be ashamed of.
Still, this doesn't mean you should force her to do the things you want her to do. Enforce limitations but make sure to allow your daughter to be who she wants be – with your guidance and supervision.
9. Teach her.
Someone said that you only live once, but you will die several times. Teach everything you learned in life to your daughter. Yes, you should let her learn from her own mistakes but there's no harm in giving her a warning on tips on how to handle a given situation. After all, you will always be her first teacher.
10. Cherish every moment.
Kids grow up really fast. One day, your wife just gave birth. Before you know it, your daughter is walking on her own and asking you to prepare her a sandwich. Therefore, cherish every moment and every day with your little girl. Play as much as you can, carry her for as long as your knees could handle it, and be there for her every step of the way. Make as many memories as you can. You don't want to look back and tell yourself, "I wish I did that with her," do you?
11. Remember: you are the most important man in your little girl's life.
Whatever happens, no matter how many boys your little girl will love in her lifetime, how many arguments you will go through because you refuse to allow her to have movie with friends and once she grows up to be a fine lady, you will always be the first and most important man in her life. Hold on to that.
12. Be the best father that you can be.
There is no exact formula on how to become the best father. Being the best dad is not just about buying expensive toys and clothes, enrolling her in the most expensive school, and giving her the biggest room in the house. It all boils down to how you treat your daughter, how much love and time you are giving, and what you can do for her sake. The last thing you need on your deathbed is a long list of regrets.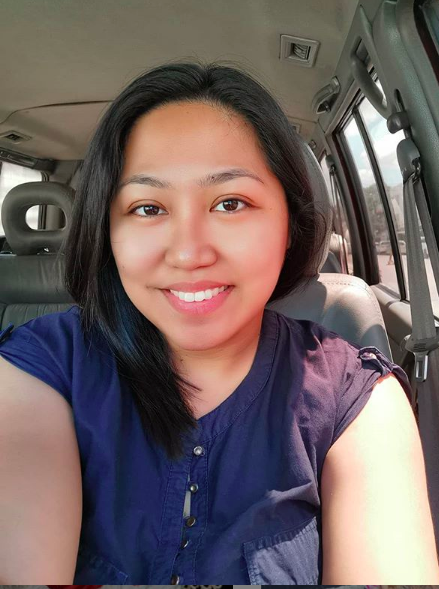 Ayi is a stay-at-home mom of two. When her kids are in their best state, she keeps up with chores, work, and ensuring that her sanity is intact. Join her as she navigates through this rollercoaster ride called motherhood.