Earlier this year, the Philippine Institute of Volcanology and Seismology (Phivolcs) announced that Metro Manila is due for an earthquake anytime soon. Based on historical data, the West Valley Fault traversing the metro moves every 400 to 600 years, with last movement dating back to 1658 or 357 years ago. According to the Phivolcs chief, an earthquake could happen even before the fault line hit its 400-year mark. In other words, anytime.
There is no technology that could precisely predict when the next Big One will happen. Also, living more than five meters from the fault line doesn't mean you are safe. Therefore, it is important to prepare for emergency situations. Even if you know the drill and no matter how many times you practice it, you still need to ensure you and your family's survival, at least during the first 48 to 72 hours after the quake.
This is how Life Pack could help.
What is Life Pack?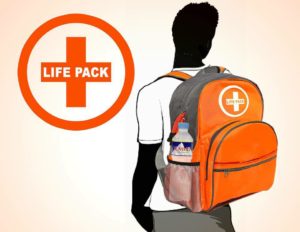 Life Pack is a survival pack with all the essential emergency supplies in it – food, water, light, sanitation, first aid, and shelter among others. It helps you evacuate safely and quickly in case disaster strikes, with all the essentials packed in one bag. You can place it at home, in your car, and even bring it at work or in school.
What's in the Bag?
The Life Pack contains the essential things you need in just one bag. It has –
Water and purification – 2 500ml bottled water and 2 purification tablets
Food – canned goods, protein bars, crackers, choco cereals, candies, ready-to-drink coffee, and ready-to-eat peaches
Emergency tools – glow stick with whistle, pocket knife, poncho or rain coat, thin blankets, duct tape, rope, and emergency numbers
Lighting and communication – flashlights, gun lighter, AM radio transistor
Sanitation and hygiene – antibacterial soap, toothbrush and toothpaste, alcohol, sanitary napkin, wet wipes, and tissue
Medication – Biogesic, Kremil S, Hydrite, etc
First Aid – Betadine, gauze pads, petroleum jelly, cotton buds, cotton balls, and band aids
There is also a storage in the bag, which allows you to store important documents or records.
You could also avail of the Life Kit, which is good for one person. It includes bottled waters, food, whistle flashlight, alcohol, first aid kit, tissue, dust mask, and wet wipes among others.
Here's a good news: you can include more in your Life Pack according to your specific needs.
Why you should get a Life Pack?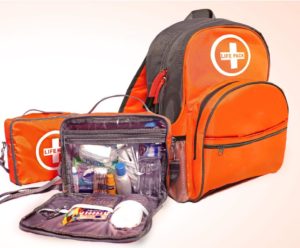 Good question. After all, you could prepare your own emergency kit, right?
Preparing your own emergency essentials bag could be time consuming. At the same time, you need to figure out what to pack and where to place it. You can cross this in your Must Do checklist because Life Pack has figured it all out for you. It is also designed for a family of four and made to last for up to 48 hours. Also, Life Pack goes more than just keeping you full and hydrated. It also comes with shelter supplies, first aid kit, and search and rescue supplies for survival.
That's not all. You will never know when the earthquake will happen. When it does, stores, electricity, supplies, and even water could be a problem. Readily available, Life Pack contains all the essentials you need to ensure you and your family's safety in case of emergency situations. Hence, it won't hurt if you have something you could easily grab to in case the big one strikes.
What are you waiting for? Get your Life Pack now and be prepared!
For inquiries and orders, contact Life Pack at 0929-7475792. Know more about Life Pack by visiting and liking their Facebook page and don't forget to follow them on Instagram – @lifepackph
In every emergency situation, nothing beats ample preparation.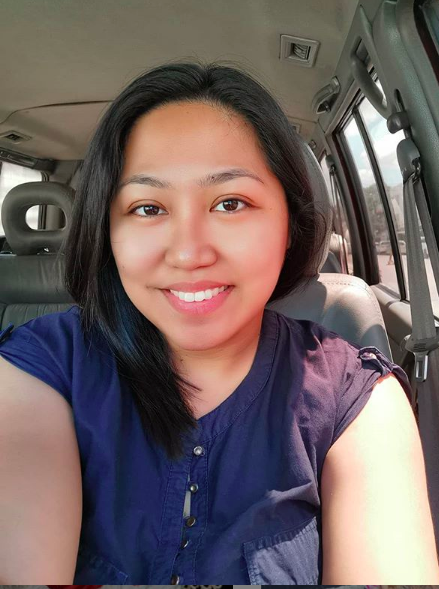 Ayi is a stay-at-home mom of two. When her kids are in their best state, she keeps up with chores, work, and ensuring that her sanity is intact. Join her as she navigates through this rollercoaster ride called motherhood.