I am excited for this year's Halloween celebration. We don't attend any Halloween parties because I find it challenging to handle two babies with lots of people around. So it was my eldest daughter's first time to do trick or treating – and it was in her school.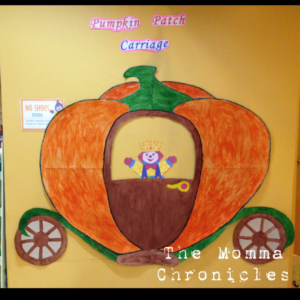 One of the main events in my daughter's preschool is the Pumpkin Patch party. This year's theme is Storybook Characters wherein the students will dress in their favorite storybook character. My daughter loves Goldilocks and the Three Bears and Little Red Riding Hood. Since it was easier to dress her up as Red Riding Hood, I decided to go for that costume.
My initial idea was white top, red tutu, white stocking, red shoes, and hood. It was so hard to look for red tutu since most stores sell pink. I just checked my daughter's closet and saw this never worn red and white combo dress and decided to use it. As for the hood, I just asked someone to sew it. Then I bought red shoes from Payless (it's on sale!) since I'm not really into red shoes and white stockings. She's in character naman, don't you think?
Going back to the Pumpkin Patch party. The school was like a storyland. There were respective stations showcasing a specific story with specific activities for kids. Then, the party started with games.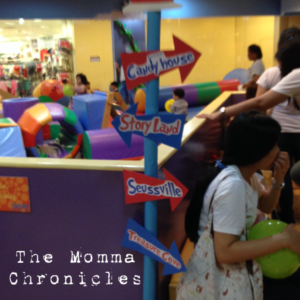 The kids were able to play with different games based on stories like Three Little Pigs where they have to pretend they are the big bad wolf and must blow the houses down.
Cat in the Hat, where they have to shoot three cats inside the hat.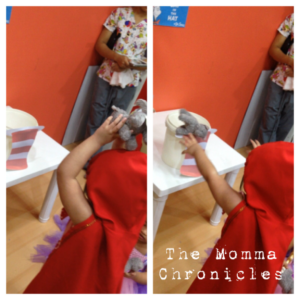 Lorax, where they have to put "plants" in the corresponding pails.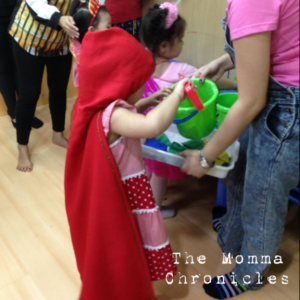 Snow White and the Seven Dwarfs, where they are digging for gems.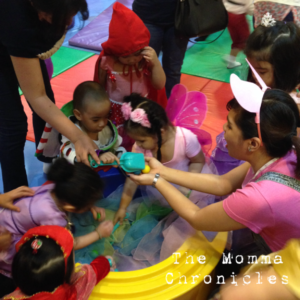 Then, there's the signature Parachute Activity, which was a surefire crowd-pleaser among kids.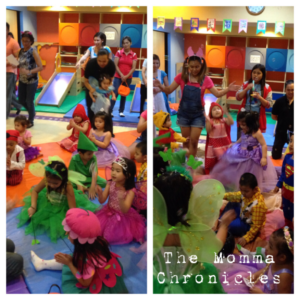 After the games and activities, the kids went around the Kid Zone to do some trick or treat-ing. They went inside various stores and the people in charge of the stores gave them candies, chocolates, and other treats.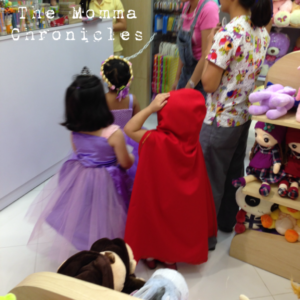 After filling their respective lootbags, the kids went back for some afternoon snack. CDO was there to grace the event and provided us free hotdogs, sausages, and sandwiches. The teachers also set up a food and dessert buffet, which was also a hit among kids and kids-at-heart.
Before the party ends, each student got to take home loot bags courtesy of Florsheim Kids. The teachers also asked us, parents, to contribute something for the loot bags in addition to what was given by Florsheim. Me and the other parents gave something other than sweet treats like pencils, erasers, crayons, puzzles, coloring books, and clay. My daughter was extra giddy and told me how happy she was.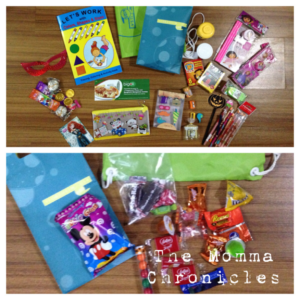 I surely can't wait for next year's Halloween Party.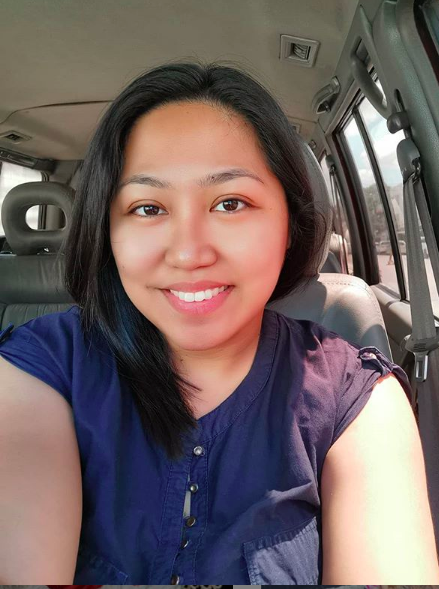 Ayi is a stay-at-home mom of two. When her kids are in their best state, she keeps up with chores, work, and ensuring that her sanity is intact. Join her as she navigates through this rollercoaster ride called motherhood.