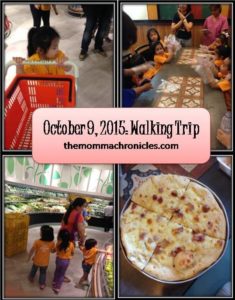 Last Friday, October 9, my daughter's preschool had a walking trip around the mall. Since the second quarter is about community helpers, the purpose of the walking trip is to get to know and see firsthand what community helpers do such as dentists, bakers, barbers, etc. At the same time, it is a good opportunity to apply what they learned in school.
First Stop: Grocery
The kids went around the Landmark Supermarket and introduced the concept of grocery, cashier, and security guards among others. They toured around the grocery and the teachers allowed the kids to identify the fruits, veggies, chicken, meat, and anything else they could see inside.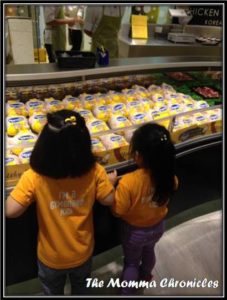 To extend learning, Teacher D gave a checklist to find food or things that starts with T, D, G, E, N, and I.
My daughter had fun going around the grocery, looking for food that starts with the assigned letter and getting everything on the checklist. We were also instructed to have a budget of P100.00 to teach the kids the concept of budgeting and saving at an early age.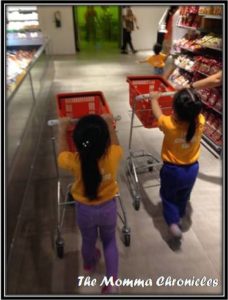 Sadly, we went beyond the budget because my daughter insisted on getting the grapes, which costs P80.00 so we failed on this mission. Oops.
Next Stop: David's Salon
The next community helper the students met was the barber. The kids went around David's Salon and observed what barbers do. Some of them were amazed with the barber cutting a customer's hair and even kept on asking what the shampoo area is for.
My preschooler didn't like this part because she's scared of cutting her hair. She thought that going inside David's means she has a scheduled haircut and made her apprehensive the entire time.
Kudos to David's Salon for accommodating 25 kids and for being patient while they are inside.
Next Destination: Green Apple Dental Clinic
It's time to meet another community helper: the dentist. The kids toured the Green Apple Dental Clinic, got acquainted with the dental tools, and listened to the dentist's talk about proper oral care and how to take care of a child's teeth at an early age. The staff also asked each student to sit on the dental chair, although most students freaked out.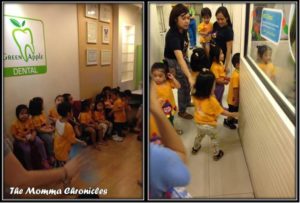 We were not able to listen entirely to the dentist's talk because my daughter doesn't want to stay inside. Sayang. One of the things that struck me was that she reminded every parent in the room to encourage the use of glass instead of bottle for drinking milk, especially at night.
Last Stop: Bigoli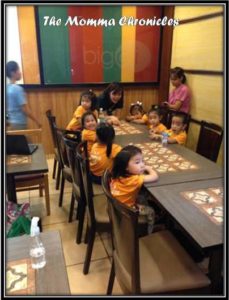 This is my daughter's most favorite activity. She loves pizza more than anything. She and her schoolmates had a pizza-making activity using the following ingredients, which are all provided by Bigoli:
Dough and white sauce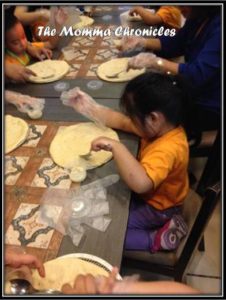 Mozzarella cheese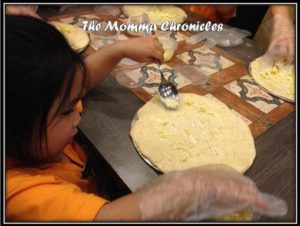 Bacon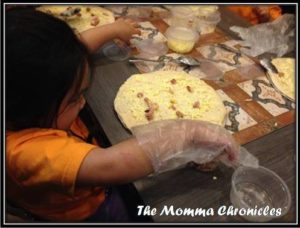 After wearing their plastic gloves, the students had fun making their own pizza (and just imagine how noisy they were back there). After such, Bigoli baked their pizzas, which took about 10 to 15 minutes.
Of course, our lunch was pizza courtesy of my daughter.
What I Like About the Walking Trip
As parents, we are primarily responsible for educating our kids and applying what they learned in real life. However, there are various factors such as work, which could prevent us from bringing our kids in different places and introduce them the things they need to learn as they grow up.
The walking trip gave the students an opportunity to see (and perhaps experience) firsthand what community helpers do. I also appreciate how the teachers gave exercises such as the grocery activity, which allows students to practice what they learned inside the classroom. Aside from the field trip, the walking trip is also a good activity for the students since learning is not limited inside the four corners of the classroom.
Of course, there are boo-boos and instances where kids, especially my daughter won't cooperate. That's part of it. After all, kids will always be kids.
Overall, I enjoyed the walking trip as much as my daughter did. There were lots of walking in between, hence the name, but I'm glad her school had activities such as this. I hope they will have another one within the school year.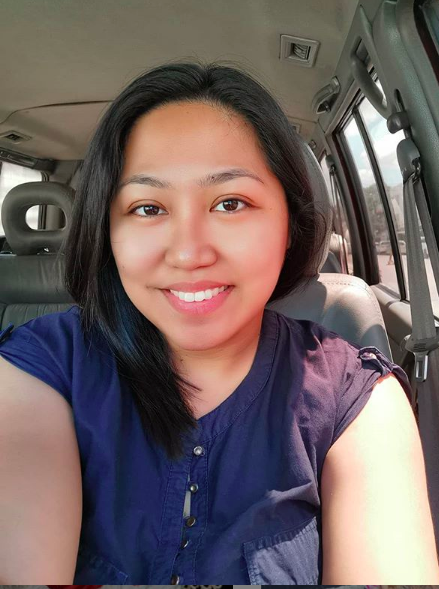 Ayi is a stay-at-home mom of two. When her kids are in their best state, she keeps up with chores, work, and ensuring that her sanity is intact. Join her as she navigates through this rollercoaster ride called motherhood.