There are many things married couples should look into and decide on: family home, child's education, how to raise kids, savings account, and yes, a family car.
A family car.
Personally, I do not consider car as an investment. The moment it steps out of the casa, the value immediately depreciates. Once you decide to sell it, you won't be able to earn from it and could even get less than 50 percent than its original price. Don't even get me started with maintenance costs. Although I know nothing about cars and the mechanisms involved, I do know that it entails costs. Big costs depending on the car brand.
Let's face it: with the current condition, it's hard and less convenient to go around the metro or travel in provinces through public transport. Although I have nothing against commuting, I prefer bringing a car when going from point A to point B, especially when my kids are tagging along.
This leads me to the next question: Should we go for brand new cars or second-hand or previously owned ones?
A Tale of Two Cars: Brand New vs. Second Hand
Our "first car" was given by my husband's grandfather. Of course, we wanted something we really own so we decided to look for "our family car." We found tons of cars sold online and checked out second-hand stores to see if we can find something – and yes we did.
Most people will say that brand new is the best choice for the first family car. I wasn't worried since my husband, being the car guy, knows a lot about cars. Trusting his judgment and knowledge, I agreed. After all, there are upsides too, such as:
It is cheaper. Second-hand cars will always be cheaper than brand-new counterparts. Imagine getting a decent car for less than one million?
You can haggle with the price, depending on the current condition of the car. As long as the price is reasonable, haggle away.
You can get your "Dream Car," which you were not able to purchase few years back. At a cheaper price, of course.
However, buying previously-owned vehicles have downsides too. This includes:
"As is, where is." Have you heard of the phrase, "Caveat Emptor?" This means Buyers Beware. You get what you pay for and there is a possibility of hidden defects, which leads me to the next one.
Preventive and maintenance costs you have to pay. This could be costly too. Even if the car looks good on the outside, the car's "defects" will start to show as you use it over time. This means spending few thousands to ensure that the car is in good condition. My husband also employed 'preventive maintenance' by changing important parts in the vehicle, which entails costs too.
Availing a car loan is limited to a certain number of years. Banks can offer financing. However, there is an age-limit imposed on the vehicle, which is up to five years. If you are thinking of getting a 2005 model of Pajero, you might have to open the piggy bank for that.
Older cars are harder to insure. The premiums are low too.
Tips when buying second-hand:
Explore your options. You can check the Internet (hello Sulit) for options.
Include preventive maintenance when computing for the costs of the car.
Make sure to test drive the car before buying. At the same time, check the car's current condition too.
Offer a reasonable price to the seller. You can check car websites to see how much is the market value for your chosen car for a reasonable offer.
Consider buying from a friend or relatives. This way, you have an idea how the car was used instead of buying from a car agent. It's more expensive too.
Have a trusted mechanic. THIS IS A MUST.
We are happy and contented with our purchase. The car's been with us for almost three years already and so far, so good. Of course, there are costs to maintain the car, but then again, that's just part of owning a vehicle.
Then we decided to look for an extra car. Since the husband and I have different schedules, I have to borrow from my parents during coding days, which is no issue to them by the way. At the same time and after exploring our options, we thought it would be better to buy a brand new car.
Finally, we found a perfect car for us. It was our first time to buy a brand new car and I must say, we should've done it before. When it comes to buying brand-new vehicles, here are the advantages:
It (ideally) comes with zero defects. The best thing about buying brand-new cars is that it is not supposed to give you a headache, at least for up to five years.
It is easier to avail of car loan. In case you cannot pay for the vehicle in cash, you can always avail of a car loan. The dealer would love it too.
Dealers offer cash discounts. It could range from P20,000 to P100,000 or more, depending on the dealer.
Warranty. Dealers offer warranty such as free checkup in case of factory defects. There is Philippine Lemon Law, which strengthens consumer protection when buying brand-new cars.
Buying brand-new has freebies. This may vary from dealer to dealer. However, you can get freebies like free tint, car matting, LTO registration assistance, maintenance services, free bag, and the like.
It is easier to get insurance. At your option, you can get a comprehensive car insurance to insure the car of any disaster.
On the other hand, buying a brand-new vehicle comes with disadvantages too. These are:
It is more expensive. Whether you pay in cash or avail of a car loan, a brand-new vehicle is definitely more expensive, well at least depending on the car.
It is prone to car theft. In Filipino, "mainit sa mata."

The so-called "New Car Syndrome." Since the car is new and there is a need for break-in, there is a tendency to be slow when driving. Apparently, the phrase "slowly but surely" is not absolutely applicable when driving.
It is harder to haggle. Dealers are firm when it comes to giving discounts.
Given the pros and cons of buying brand new or second-hand vehicles, here are tips you need to remember before making a purchase:
Look into all options. There are tons of cars available. Ask recommendations from friends or relatives, check out car magazines, and maximize the World Wide Web for options.

Remember: "Value for Money." This is why it is important to do research before making a purchase. Imagine paying for 1.5 million worth of crossover when you can get 1.3 million worth of SUV? Make sure to look into the car's specification as well to know what you are getting at a given amount.
Think long-term. You have to look past the exterior and think of the long-term. This includes how you will use the vehicle, life expectancy of the vehicle, maintenance costs, and oil consumption among others.
The parking space. One of the important things you need to consider as well is your parking area. Do you have a sufficient parking space? Otherwise, where will you park your vehicle?
The bottom line is explore all possible options before buying a vehicle. Buying brand-new or second vehicle comes with pros and cons, which you all have to take into consideration. The bottom line is choose a family car wisely.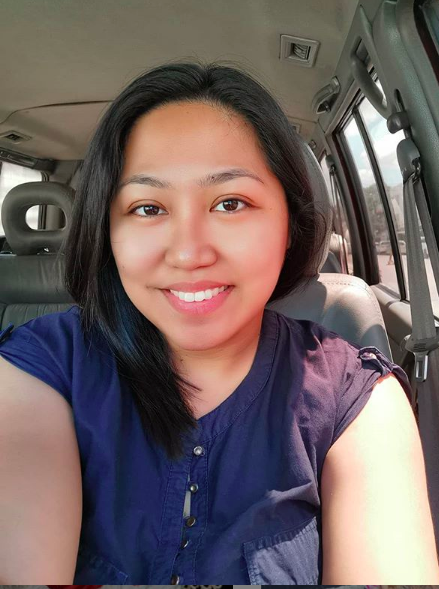 Ayi is a stay-at-home mom of two. When her kids are in their best state, she keeps up with chores, work, and ensuring that her sanity is intact. Join her as she navigates through this rollercoaster ride called motherhood.