I always thought we can only learn from persons in authority and those who are older than us. That was before I became a mom. After giving birth to two wonderful girls, life as a mother constantly taught me so many things. The surprising part is I always learn from my kids.
We were in H&M one weekend and I saw this cute pair of blue Mary Jane shoes. I was thinking of buying it since it was on sale, but first, I asked my eldest daughter's opinion if she wanted it. After all, I want to give her the freedom to choose and allow her to make her own choices even at a young age.
Our conversation went like this:
Me: Look. This is nice (referring to the shoes). You like it?
A: No mommy. It's okay. I have shoes already.
Me: Are you sure? I'll buy it for you.
A: No mommy. I still have shoes at home.
This struck me. She specifically told me she doesn't need new shoes because she still have pairs at home. My daughter is only four and yet, she gave me a reminder that we could all learn from:
Be contented.
Oftentimes, we focus on the things we don't have and strive harder just to get them. We felt jealous when we see some friends flying out of the country and felt bad because we can't experience it. We wish we have this and that, make a list of the things we don't own, and seldom appreciate the things we have. We are quick to pinpoint our limitations and failed to realize our strengths.
And yet, here comes a little girl who I promised to give everything and yet, chose to say no because she doesn't need it anyway, at least when it comes to the material aspect. She's happy with what she have, even if it means owning less. Sure, it is a simple conversation and perhaps, she doesn't know nor realize what she was talking about, but it made me proud because she was able to distinguish want from need.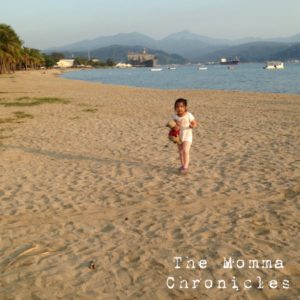 This is something we all can ponder on. Mind you, this is not the first time it happened. When she did something exceptional like in school or at home, I tell her there's a reward waiting for her. Her usual reply is, "No mommy. It's okay. And I always respect her decision.
Let this be a reminder to all of us. Be contented. Let us be good examples to our kids and teach them that material things won't last for long. After all, success and happiness are not always defined by how many things we own. Sure, a new pair of shoes will make us happy, but at the end of the day, material things don't matter. There are more things we could focus on than eyeing for that expensive bag.
Then again, I've been schooled by my daughter.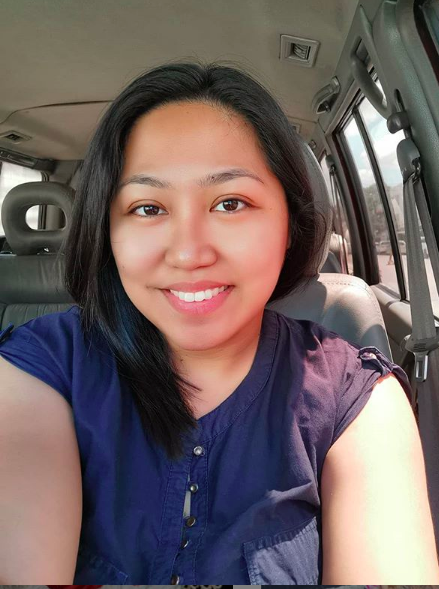 Ayi is a stay-at-home mom of two. When her kids are in their best state, she keeps up with chores, work, and ensuring that her sanity is intact. Join her as she navigates through this rollercoaster ride called motherhood.