I love tofu, whether fried, baked, or even steamed. When I was younger, I remember my lola making this tofu dish with oyster sauce, garlic, and some herbs I can't recall. I could finish an entire plate of tofu in just one sitting, she had to set aside for other people in the house. LOL
I wasn't able to replicate that dish, but I did try. Since I am more of a one-pan-only kind of cook to save me time from washing, I decided to add more to this tofu dish.
Say hello to Fish and Tofu in Oyster Sauce.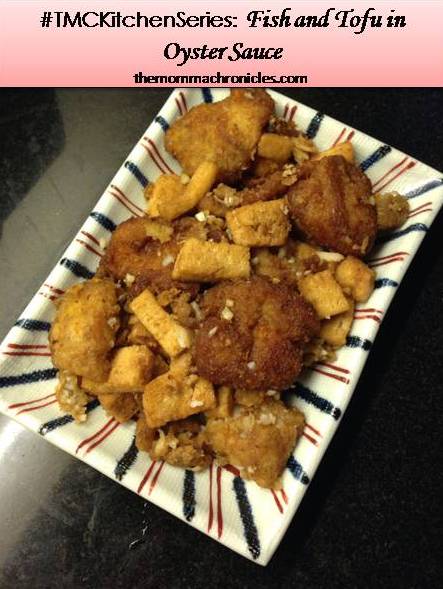 This is an instant hit at home and my husband loves this dish. What I like about this dish is that it is easy to cook, the ingredients are readily available, and it is something my kids will eat. All I need are oyster sauce, cream dory, garlic, bread crumbs, salt and pepper, and egg – that's it! Sometimes, I use chicken, although my kids prefer the fish version since it's not that hard to bite and chew. I also usually cook in big batches so I could re-heat it the following day.
Here's the downside: frying may take some time, hence the reason why I cook a lot. Nevertheless, this dish is worth it.
Speaking of frying, let's admit how messy it could be, especially when it comes to breaded dishes. Here are few tips that work well with me:
After coating the fish (or chicken) with breadcrumbs, freeze them for at least 30 minutes. This will help the breading stay in place during frying.
Add a teaspoon of water in the beaten egg.
Sprinkle the pan with flour to prevent the breadcrumbs from sticking on the pan.
With these frying tips in mind, here's the recipe for Fish and Tofu in Oyster Sauce.
[yumprint-recipe id='10']What do you think, mommas? Easy, right?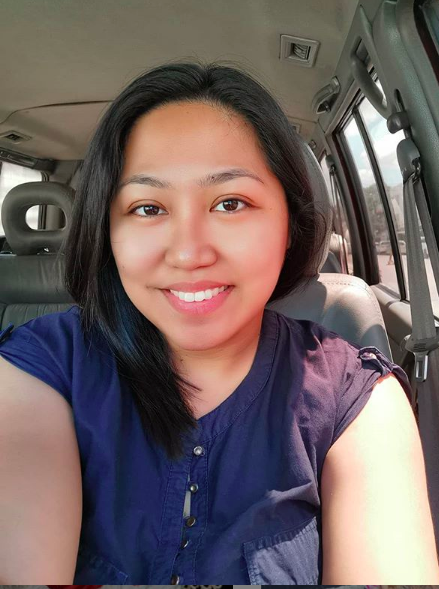 Ayi is a stay-at-home mom of two. When her kids are in their best state, she keeps up with chores, work, and ensuring that her sanity is intact. Join her as she navigates through this rollercoaster ride called motherhood.