I love chicken. I love anything cream-based. This is why any dishes that combine these two will be a surefire hit on my tastebuds. One of this is Chicken ala King.
Since I am yaya-less for the past few months, I became in charge of cooking. I admit I am not a kitchen diva, which is why I needed good ol' Google and my mom's recipe notebook to keep me company in the kitchen. One day, when my kids decided to be in their best behavior, I tried cooking Chicken ala King.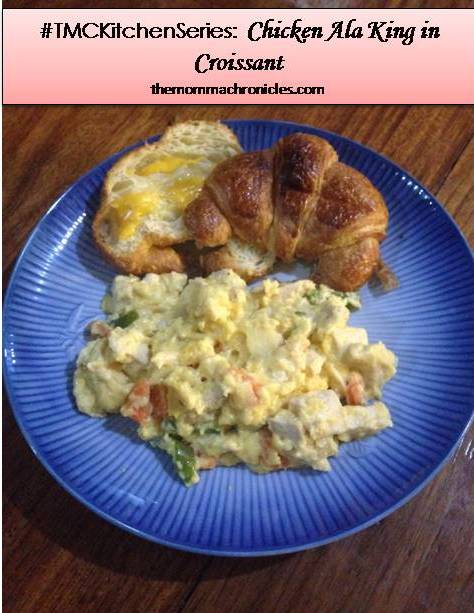 Thankfully, I did great the first time. My husband even loved it too, although I'm sure he had no choice but to say that. LOL.
Anyway, I was surprised that cooking Chicken a la King is not as complicated as it seems. The ingredients are readily available in the kitchen and the cooking time is shorter than I expected. I borrowed a recipe from one of the trusted cookbooks at home, but added my own flair into it. Since I don't have mushrooms on hand, I just added carrots into it and it worked the same.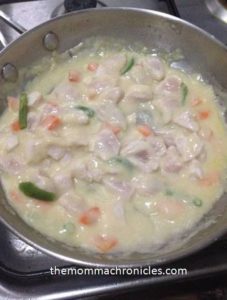 I was so tempted to eat this with rice since I forgot to buy the shell from French Baker. What I had was butter croissant, which is a good alternative too since it has the same texture with the shell. I also paired this with sliced baguette and added butter and cheddar cheese on it.
Below is the recipe for Chicken ala King.
[yumprint-recipe id='11']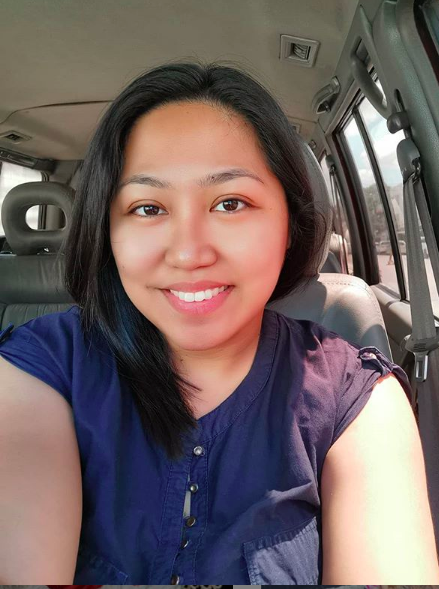 Ayi is a stay-at-home mom of two. When her kids are in their best state, she keeps up with chores, work, and ensuring that her sanity is intact. Join her as she navigates through this rollercoaster ride called motherhood.