I am such a sucker for quickie meals. I am able to save time from cooking, which I could use to do other equally important stuff – like doing the laundry or teaching my kids. This is why I enjoy preparing make-ahead meals because it is so convenient, time-friendly, and I don't have to worry about what to cook the following day.
Read: The Benefits of Meal Planning
One of the quickie meals I mastered these days is Pork Stroganoff.
While I was browsing for recipes for stroganoff, I was a bit disappointed to find out that some ingredients such as white wine are not readily available in our kitchen. After finding similar ingredients among the recipes, I decided to experiment on it and hoped for the best. LOL.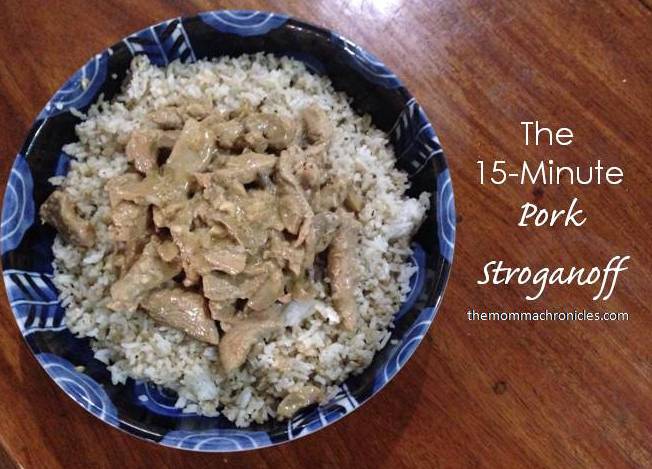 This version of stroganoff is pretty easy and quick to do. For starters, I used pork tenderloin instead of beef since it is easier to cook, chew, and digest. My husband is not a fan of beef as well, so I always get pork tenderloin and use it every time the recipe calls for beef. Also, except for sour cream, all the ingredients can be found in our kitchen – mushroom, butter, Worcestershire sauce, salt and pepper, and onion.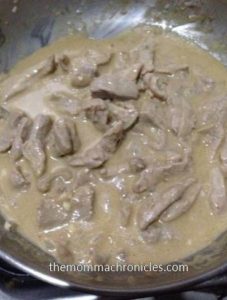 I also cook in big batches so I can just re-heat it the following day. Since I became yaya-less, cooking took so much of my time and I learned my lesson. I made it a point to cook in bulk, freeze it, and re-heat it the following day.
Anyhow, sharing with you the recipe for Pork Stroganoff.
[yumprint-recipe id='12']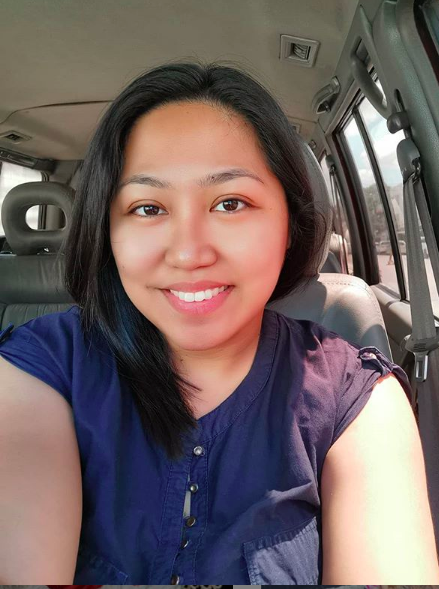 Ayi is a stay-at-home mom of two. When her kids are in their best state, she keeps up with chores, work, and ensuring that her sanity is intact. Join her as she navigates through this rollercoaster ride called motherhood.