Disclaimer: This is NOT a sponsored post.
I've always been a planner girl. I remember buying a Tweety organizer when I was in gradeschool (I forgot the name of the store already) and saving up for the fillers for the following year. I enjoyed designing my planner and keeping it as colorful as possible even if most of the contents are for homeworks and school reminders.
Fast forward today, I am still the same planner girl as I was decades ago. The difference was this time, there are more planner accessories available – from stickers to stamps to bookmarks. Planners these days look so much better now and the choices are endless, I can't even decide what to get for next year.
I never took planning seriously. By seriously, this means designing and the works. I only took planning to the next level weeks ago and decided to design my CBTL planner as a form of outlet slash therapy. I have zero artistic skills but somehow, designing my planner is so much easier, thanks to printable stickers.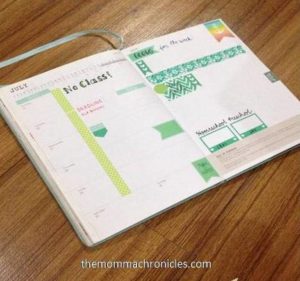 Speaking of planner stickers, I was ecstatic to find that there are sites who are generous enough to share FREE planner stickers. I've been using them and I liked how it looked good in my planner. I haven't tried buying from online shops, though I'm so tempted to try them.
Anyway, below are websites I discovered that offered FREE printable planner stickers.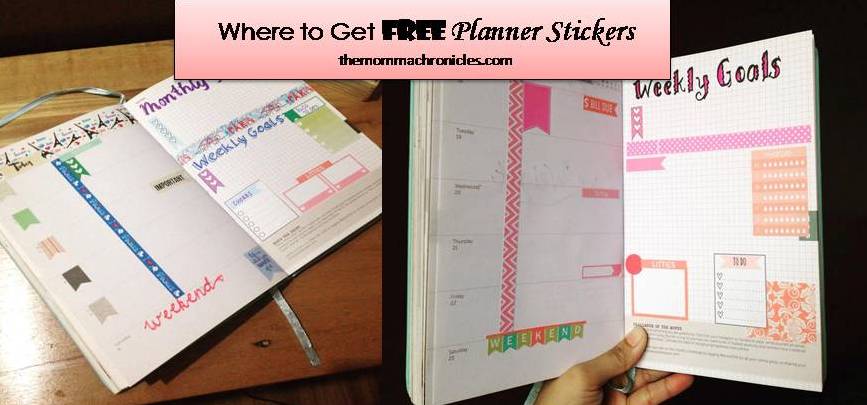 1. Wendaful
Wenda is a sticker and inserts designer that offers some of her printable stickers for free. Aside from this, I like her sticker's pastel color combination and the fonts she used that worked well with the design of the stickers.
In case you are using traveler's notebook, Wenda also offers free planner inserts too.
If you are looking for a site that is generous enough to share planner stickers for free, then Planner Addiction is the best place to go. Each collection follows a specific theme such as Summer, Floral, Christmas, and Rainy Days. The website also offers the basic planner stickers like weekend banner, frames, and colorful heart flags among others.
Here's the best part: some sticker themes come with eight pages of free printables. Definitely generous.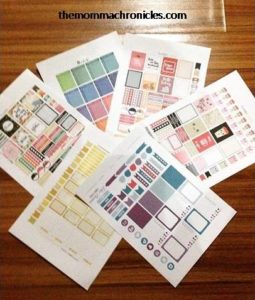 This is another website I discovered that offers free planner printable stickers. Aside from the free printables, My Planner Envy conducts Freebie Friday, which is also a Sampler Day where she shares some of her collections. If you are using Erin Condren or The Happy Planner, this website already provides a separate setting for each type of planner.
If you are looking for a specific theme to use for your weekly spread like Mother's Day, nautical, or spring, Vintage Glam Studio got you covered. With her signature style in her designs, you know that your planner will be in good hands.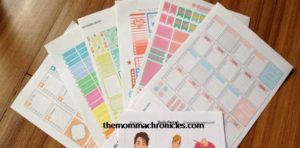 Most of her designs are for sale in Etsy. Occasionally, Chic Chic Printables shares some free printable stickers that will definitely look good on any planner.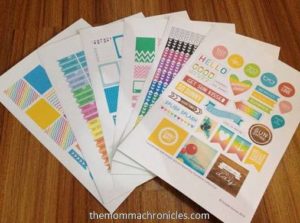 Despite being free, make sure that when you print and use their stickers, you will only do so for personal use. Give credit where the credit is due.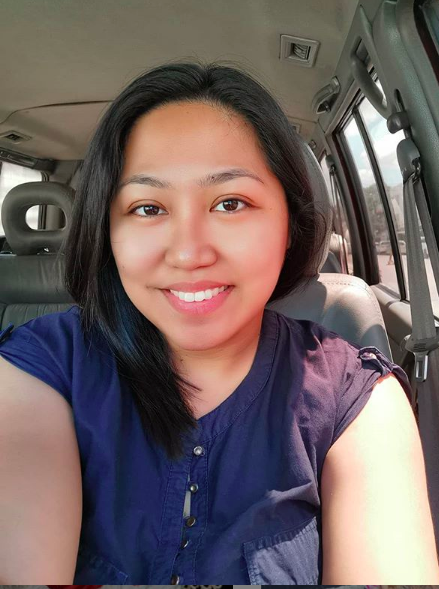 Ayi is a stay-at-home mom of two. When her kids are in their best state, she keeps up with chores, work, and ensuring that her sanity is intact. Join her as she navigates through this rollercoaster ride called motherhood.