When someone asks me what I do, I always say, "I'm a housewife or stay-at-home mom." There are two reactions from different people every time I say this – the pity look OR the "Buti ka pa" look. Apparently, I always get the pity look, which I don't understand why. And seriously, I feel so insulted. Is being a stay-at-home mom that bad?
Well, I don't think so. Sure, there are ups and downs but being one is a tough choice to make. Believe it or not, there are million reasons why women chose to give up their career to be with the kids 24/7. In case you know someone who is a stay-at-home momma, here are 10 things you should never say to them.
1. "What do you do at home?"
I always get this. Come on people. Being a SAHM doesn't mean I get to lie down, watch TV and check Facebook or Instagram all day. Being a SAHM is a real, serious job, with no pay, no vacation or sick leaves and requires full attention 24/7. Yes, I take care of the household but I attend to my kids too, and they occupy most of my time. I teach them, I play with them, feed them, put them to sleep and comfort them when they decide to throw tantrums. You see, being a stay-at-home mom means my hands are really full of so many responsibilities. I am the boss in my own home and contrary to popular belief, I don't just sit and sleep all day.
2. "What do you plan to do with your life?" 
Yes, I categorized people into two groups – those who pity me for being a SAHM and those who are jealous because I have the luxury to be at home with my kids. Those who belong to the 'I pity you' group always ask me what I intend to do. I can't be a housewife forever naman daw. 
True. And many times, I also ask myself what I plan to do when my kids are big enough. To be honest, I still don't know. I'm the type of person who lives in the moment so I'll worry about that when the time comes. Oh and please, stop with the pity look. My life isn't miserable.
3. "Going to school must be a waste of time / Sayang naman pinag-aralan mo."
Okay, this is perhaps the meanest comment someone told me when asked what I was doing. Just to give you a brief background, I was in law school when I got pregnant. I went back but have to quit – for good – because I am pregnant with my second child.
Is it a waste of time going to school, knowing that I'll be a housewife in the end? Not really. Learning something new and understanding how things around me work is never a waste of time. And just because I'm a stay-at-home mom, that doesn't mean I don't deserve a degree. Grow up people. That's a really lame argument.
4. "What if your husband leaves you? You have nowhere to go." 
Hmm, good point. That's why there is such a thing called online job. It allows us stay-at-home mommas to make money for "just in case" situations. And in the event this happens to me, I am going to file for support. My kids are entitled to that anyway.
5. "What if you need something? Who pays for it?"
Uhh, hello, I have a job. It may not be as demanding and high-paying as yours but I have my own ways just to afford the simple things I need. And I'm glad that even my foot spa sessions and shopping needs all came from my own money. I never asked anything from my husband. So there, being a SAHM doesn't mean we have to rely to our husbands all the time. We have our ways too.
6. "Don't you want to go back to work?"
Oh yes, I do. But we need to set priorities here. When someone tells me this, I get the feeling that what I'm doing is not worthwhile. It implies being a SAHM is the lowest in the successful people ladder. Not exactly. I just love the feeling that I have different choices to make. I can go back to work anytime I want or choose not to work and be with my kids. I'd go for the second one, obviously.
7. "Get some sleep while your kids are sleeping."
Hmm, how I wish it can that be easy. This is easier said than done and if you haven't stayed with your kids, then you'll never understand why "sleep while the kids sleep" doesn't work.
Sadly, a kid's nap time is a perfect opportunity for stay-at-home mommas to do other important things such as laundry, cleaning the kitchen, cooking, and even finishing work. If we're lucky and the kids decide to sleep longer, that's the time we can hit the snooze button too – assuming our body clocks are in sync with the child's.
8. "I don't know if I can do what you do."
Here's the thing: there are a lot of jealousy on both working moms and stay-at-home moms. Correct me if I'm wrong but when someone tells me this, I feel like there is envy deep down since I get to do this and she can't. Regardless, every person knows has a choice and it so happen that I chose this. I didn't even know how I survived three or so years but I'm glad I did.
9. "You're lucky. You get to stay at home all day."
This leads me back to number one. Again, staying at home with the kids is not an easy job. Sure, I don't have to dress up and worry about traffic but that doesn't make my life easier. I have the whole house to attend to, kids to take care of and deadlines to meet since I also work from home. I think the lucky part is being with the kids all the day without having to worry about yayas gone wild.
10. "It must be hard for you to give up your dreams."
Well, partly yes. I'm not going to lie. I already pictured how I want my life to be. I got mine too early, which means I need to fast forward and skip certain steps somewhere along the way. But if I have to choose between kids and finishing law school or travelling on my own or working for a company, I have to choose the first one. When you're a mom, everything else changes. You are willing to adjust everything for the kids. Now I understand when my mom tells me "you can give up everything for your kids." Well, I just did.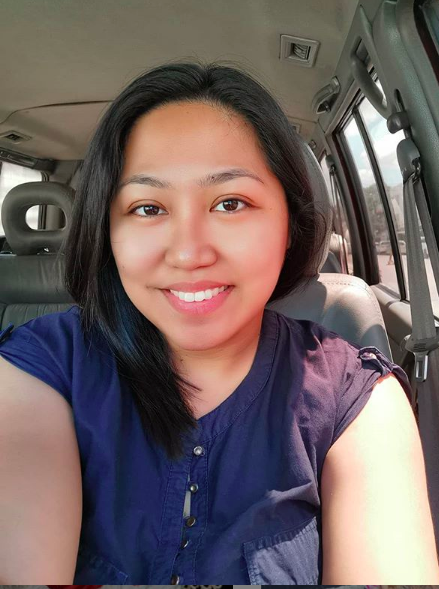 Ayi is a stay-at-home mom of two. When her kids are in their best state, she keeps up with chores, work, and ensuring that her sanity is intact. Join her as she navigates through this rollercoaster ride called motherhood.