I've heard about traveller's notebook for quite sometime now, but never really took the time and effort to look at it closely – until few months ago. I was content with my CBTL planner, which is my home-work-personal organizer. Unfortunately, depression was kicking in and I figured journalling might be a good way to help me address my issues (which it did, by the way). I was on the lookout for traveller's notebook and thanks to the planner community, I discovered CN Paper Crafts.
A Brief Background on CN Paper Crafts
Christian and Nissan (hence, the name) started CN Paper Crafts on June 2015, initially selling planner accessories like washi tapes. After discovering traveller's notebook and combined with Nissan's passion for journal writing, they decided to focus on making TNs.
Thus, CN Paper Crafts' Macata traveller's notebook was born.
At present, Christian and Nissan are juggling studies and their online business. They also launched #WriteBeautifully project, a series of collaboration with Filipino bloggers with a vision of making beautiful repositories to inspire other people to write beauifully. I feel humbled to be part of this campaign since I firmly believe in the beauty of writing despite the presence of computers.
In the future, Christian and Nissan hopes to collaborate with other local makers of handcrafted products to help keep the industry growing and thriving.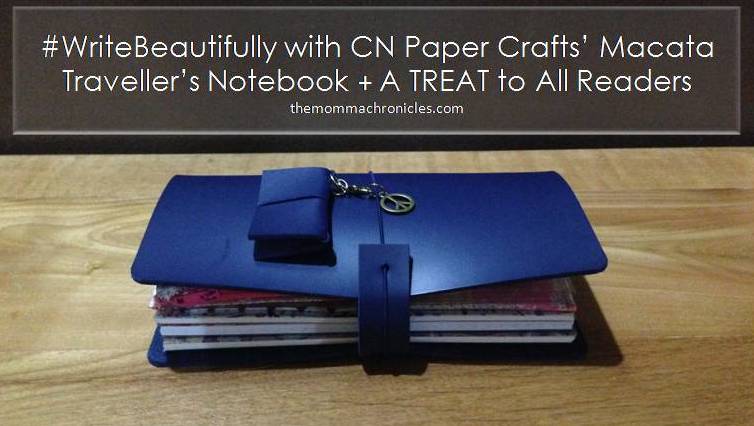 Macata Traveller's Notebook
I got Navy Blue Macata TN in Personal Size since I found the standard one a bit bigger. Here's how it looks.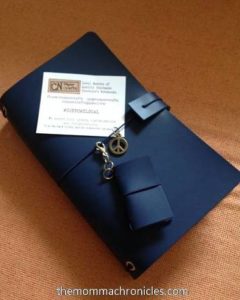 Here's the standard Macata compared to the personal size:
Macata Cover
CN Paper Crafts' Macata covers are made of synthetic leather – but still looks like a real thing. Nonetheless, I like the texture outside and the felt underneath.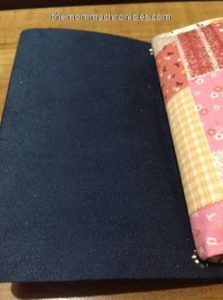 Other colors for Macata covers are Red, Metallic Black, Tan, Dark Brown, Bone, Beige, and Pink. Macata also comes in five sizes: A5, Standard, Personal, Field Notes, and Passport.
Inserts
CN Paper Crafts have variety of inserts to choose from like blank inserts, weekly inserts in box or grid, monthly inserts, and even dotted and ruled. They can also customize inserts according to your own liking, with a minimal fee. I got one blank 70 gsm white insert, one blank 100 gsm cream insert, and a dotted insert. Here are the differences among the three: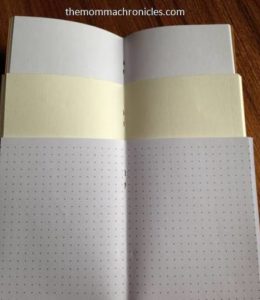 I really like the paper they used for their inserts. I've been practicing calligraphy for quite sometime now and the ink doesn't blot. The dotted inserts are also perfect when practicing for calligraphy and brush lettering. I have yet to explore their other inserts, but for now, the blank inserts work well for me.
Inserts are covered with plain, thick kraft paper, so I decided to decorate the insert covers using washi tapes. I have yet to make my own dashboard as soon as time allows me, but this one will do.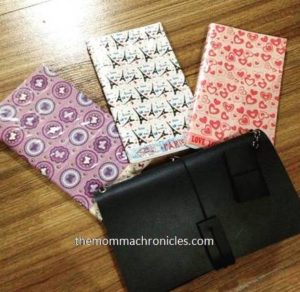 Charms
I got a peace metal charm and mini TN navy blue charm for my Macata. I plan to make mini inserts for the mini TN charm since I can use it just in case.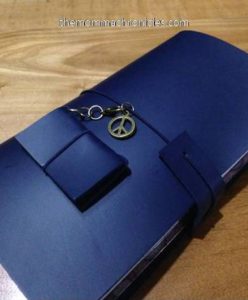 Other metal charms are Matryoshka doll, clock, G-cleft, scissors, wing, owl, hammer, and anchor.
My Macata TN Setup
It's my first time to get a traveller's notebook, so mine is as simple as it gets. I already have a planner I can't give up yet, so I decided to use my personal Macata TN as a home organizer, blog organizer slash on-the-go brain dump, calligraphy practice, and a wallet.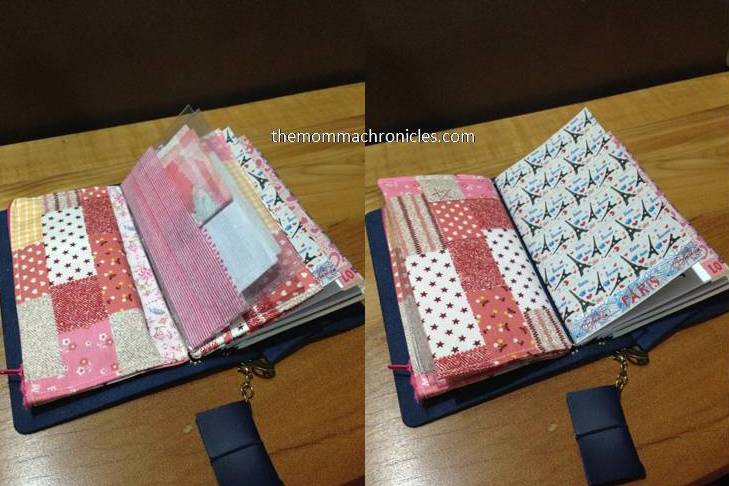 Yes, a wallet. I ordered a TN purse/wallet from @chrisella09, which houses my money, cards, and IDs. I also bought a card case from National Bookstore for additional storage like receipts. I'm planning to make DIY folders, which I will share soon (in case I am successful in making one).
Here Comes the Treat!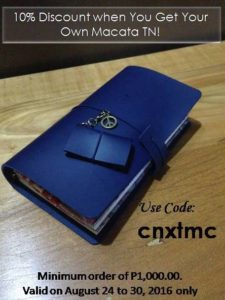 I am one with CN Paper Crafts in their advocacy to preserve the art of analog writing, be it in the form of planning, note-taking, and journaling. As a treat to my readers, you can get 10% discount with minimum order of P1,000.00. Make sure to type cnxtmc on the coupon code to avail of the discount. Hurry because this offer is good until August 30, 2016 only!
Check out CN Paper Crafts on Facebook and Instagram and don't forget to visit their website too!
I got the Personal Macata TN for free, but the review is based purely on my own.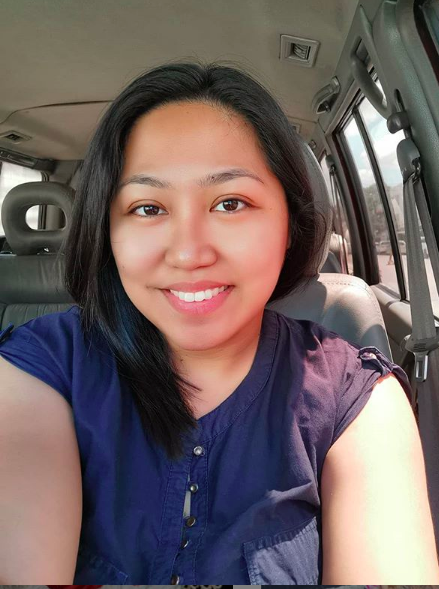 Ayi is a stay-at-home mom of two. When her kids are in their best state, she keeps up with chores, work, and ensuring that her sanity is intact. Join her as she navigates through this rollercoaster ride called motherhood.