My husband and daughter were on their way home from school sometime last week. Their usual route includes passing by big, mansion-like houses and their conversation went something like this:
Daddy: Look at the houses. They're so big and beautiful.

Ate: But I have a beautiful house already. I don't like that.

Daddy: So, you don't like big house? You like our house more even if it's not too big?

Ate: Yes, because our house is special. I love our house.
My husband shared this to me and we both felt ashamed of ourselves. We often complain that our house is not big enough like what we're used to and that there is not enough space for our stuff and the things we want to do. We always complain about how mediocre our house was made (we just bought it from a build-and-sell developer) and that there are so many areas we need to fix. In other words, we are not contented with what we have and always see the bad side.
Yet for our daughter, our house is already special. She doesn't need a bigger house and is contented with what she has. We figured it's because she has everything she needs in there. She has a room to sleep with, an area where she can play, a place to eat, and roof and walls to protect her. She feels safe in our house and for her, the house is, using her own words, "magical and special." At this point in her life, she associated our house with beautiful memories that the idea of sleeping in other houses (like my parents' house) doesn't really excite her. Even if we travel, she is always looking forward to going home and sleeping in her own bed or playing with her toys.
She never asked for a big garden or a pool in a house. She never requested for a bigger room or a bigger cabinet full of clothes. She didn't demand a bigger shelf full of toys or books. There was never a time when she demanded a bigger TV, a bigger bed, or a bigger area for play. She was happy and contented with what she have.
What's the point of this post?
Kids have their simple way of teaching us, adults, life's most important lessons. In this case, my daughter once again taught me how to be contented. Once again, she taught me to embrace the simple things and appreciate what we have instead of complaining.
My husband and I realized that it's not just about the house but what is happening inside. We created a lot of good memories in our house with the kids from the moment they were born up until now. Even if we don't often travel unlike many families, the bond created and the time spent were enough – for now – to make our kids feel that they are loved and cared for. Our house can be a castle where they are princesses, a jungle full of wild animals, or a school where I am the teacher and they are the students. Sometimes, it can be a zoo, a supermarket, an ice cream shop, or even a hospital – complete with props to make the play more realistic.
Yes, it's not about the size of the house. What matters most is the memories created inside.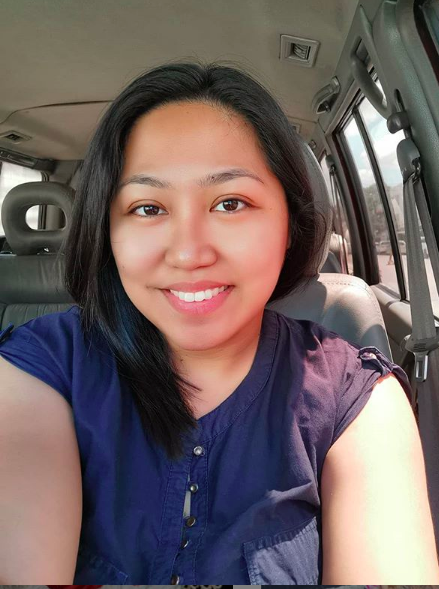 Ayi is a stay-at-home mom of two. When her kids are in their best state, she keeps up with chores, work, and ensuring that her sanity is intact. Join her as she navigates through this rollercoaster ride called motherhood.