It's 10:00 PM in my side of the world. Both kids are awake and the other one is crying. I'm having a massive headache because another yaya is leaving for another employer with NO KIDS. I have a few articles needed for submission, which I haven't started yet, and there are tons of drafts piled up in my blog.
Then there's the laundry basket full of clothes I haven't sorted out and books and toys everywhere. I haven't even showered and promised to do so once the kids are sleeping. My tummy's rumbling but going down to get a quick bite means one of the kids will tag along, or perhaps both.
There are good days and bad days. And sometimes, I just want to walk away. Walk away from the responsibilities, walk away from the mess, walk away from incessant shouting and crying, walk away from the toys that can't seem to find their respective boxes, walk away from the husband who asks to do this and that, walk away from the "issues" that come with family life, walk away from the chores and hope they would magically do things on their own, walk away from the kids, and walk away from everything.
I'm tired. I'm dead tired. For some reason, my body operates on low energy and I don't understand where I'm getting the strength to get by each day.
I can't remember the last time I had at least six hours of uninterrupted sleep, the last time I actually enjoyed a meal without worrying about a toddler jumping on the couch, a bath with no one knocking at the door, a trip to a nail salon without my phone ringing and the husband asking what time I'll get home, the last time I read a book and finished it, the last time I had some alone time peacefully. And yes, sometimes I want to walk away because I miss my old self, my old carefree self. I miss the vibrant, energetic, and spontaneous me.
Then there are good days. A lot actually. This includes a hug and kiss from my kids, the times they said I love you, the first time they said "mommy," when they would cuddle next to me until they fall asleep, those times when they would stop from crying as soon as I carried them, that proud look on their faces when they were able to accomplish something no matter how simple it may be, seeing their milestones, and the list goes on. There are a lot of days when they would show me their pa-cute faces and say sorry for being hard-headed. Then there's their infectious laugh, downtime in the morning, and conversations where only I can understand what they are talking about. But the most important thing of all is that I am there beside them every step of the way to witness how much they've grown and how they became. There are good days and I constantly need to remind myself of that and it makes me smile.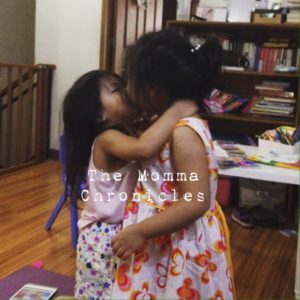 Yes, sometimes I want to walk away. Many times, actually. There are times when I wish everything will end and I can go back to my old self. There are times when I start to question the path I chose to take or why I became a mom despite the lack of "motherly instinct." There are what if's at times, which adds to mom guilt because it sends a message that I don't like my life.
Then I looked at my kids and everything makes sense. I became more compassionate, more caring, and more loving. All of a sudden, I understood what "sacrifice" and "unconditional love" truly means. Even if I want to walk away from being a mother, I made a choice to stay – and I don't have plans of changing that. I plan to stick around for as long as I live. That despite every shout, every tear, every "why," and every "No" and "I don't like," I know I made the right choice. The choice to be a mom and be the best that I can be.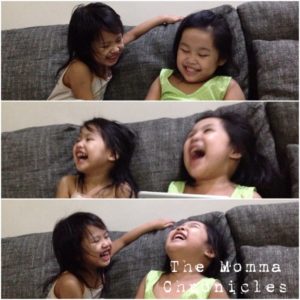 To all the moms who feel the same at times, it's okay. It's okay if you want to hit the pause button so you can catch your breath. It's okay if you want to freeze the moment to give you a break. It's okay if you think about what could have been because that doesn't necessarily mean you hate your life. It's okay. Everything will be okay (yes, I am talking to myself too).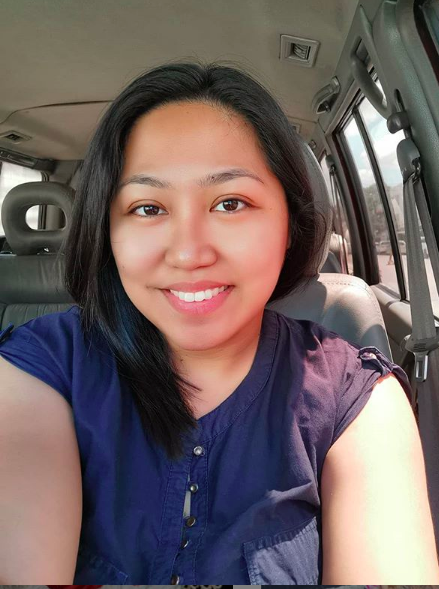 Ayi is a stay-at-home mom of two. When her kids are in their best state, she keeps up with chores, work, and ensuring that her sanity is intact. Join her as she navigates through this rollercoaster ride called motherhood.