Here's the truth: everything changed between me and my man after I gave birth to our eldest. All of a sudden, it was just about our baby and her needs. Yes, we became mom and dad first and put the concept of being a "couple" behind. But we were okay with that, or probably because we refused to talk about it.
Then I got pregnant again and this time, it was much difficult. We're talking about two kids, two baby girls who both need our attention. Intimacy level dropped massively and we found ourselves in a situation where we felt like strangers forced to live together because of the kids. Yes I know, it was THAT terrible, considering that we've been together for only for almost five years.
"Maybe we should go counselling." He told me one time. "Counselling? Wag kang OA." I responded. But I know something is going on and I was just too afraid to face the truth that we might be drifting apart.
So, we changed our marriage strategy. I did my best to be the best wife, so did he. We paid attention to each other's needs, increased our conversations and decided to have a mandatory date night. It happens once a month, just the two of us, talking, spending time together and doing this one thing we both love: eating.
And here's why I love date nights.
1. I get to dress up and wear something nice and decent. I love clothes and dressing up – until I became a mom. Sorry but it's about comfort over fashion, flats over heels, comfy shorts or pants over skirts and dresses. So during date nights, my husband will always tell me to wear this and that since it's been a while since he last saw me wearing whatever clothes he pulls out of my cabinet. I dress up, fix myself, put some light makeup on and just make me look better than my usual mommy get-up. Gandang di mo inakala ang peg, mommies.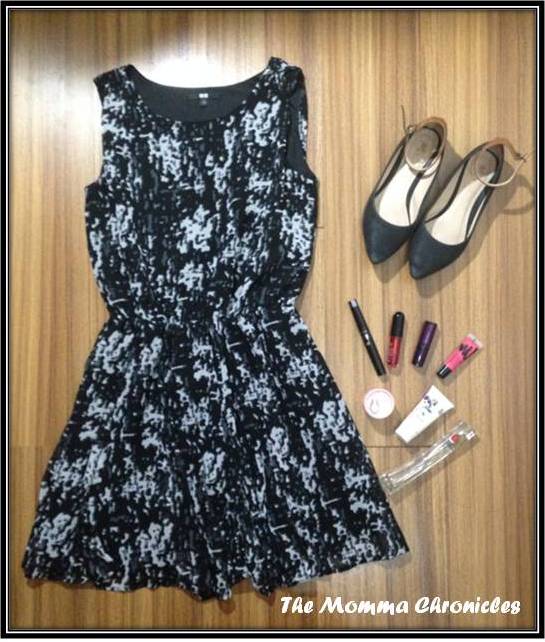 2. One word, four letters: food! We love to eat, period. During date nights, we get a break from our usual home-cooked meals and try out different restaurants we've never been to before. Then we figure out how it was cooked so we can do it at home. Haha! 

3. A trip down the memory lane. You might say that five years is just a short time. Well, I agree. But we probably have the craziest and weirdest "almost five years" compared to couples our age. Ours was a roller coaster ride – literally and figuratively speaking – which makes it more fun to talk about. We sometimes pass by places we've been to and recall the memories we have on those places. We also talked about how we were during our college years (we were classmates and kinda close friends ways back) and see how we've become over the years. In short, mushy talk.
4. It allows us to take a break from the responsibilities that come along with being a mom and dad. Every one needs a break once in a while, including mommies and daddies. One of the things I like most about date nights is the break we get, even for a few hours. Don't get me wrong. Even if I'm on leave for a few hours, I never stopped checking on the kids being the usual paranoid mom that I am.
5. Stress reliever. Can you get stressed from watching a movie, eating ice cream or simply walking around BGC? That's what makes date nights extra special. We forget about the things that stresses us most, give our brains a break and simply focus on what's in front of us.
6. We get to see what's latest.  Call us boring but we only eat at newly-opened restaurants several months after its launch, or watch movies almost three weeks after since the first day. During date nights, we take it as an opportunity to see what's new around us and if time permits, try those new things.
7. We get to spend time together as a couple. Since we are temporarily on leave from our duties as parents, date nights allow us to spend time as husband and wife – and nothing else. We act like we're still boyfriend-girlfriend, flirt with each other and simply enjoy each other's company. I have to admit that I sometimes miss the carefree life and date nights allow me to feel that once again.
8. We talk, as in really talk. With no one distracting us but the waiter waiting for our orders. We practically talk about anything – our work, how our day went, funny moments, our hopes and dreams, what we plan to achieve by the time we're on this age, how we can improve our marriage and even politics. Conversations with my husband is something I really treasure.
9. It makes us feel better and more spoiled, after. Another thing that I like about date nights is what happens after. We become closer, we spoil each other through little things, and we realized each other's worth. Of course, we don't have to wait for date nights to remember why we are married but it's a good reminder why we are still together after all these years.
10. Date nights make our marriage better. It's like version 2.0 over and over. It allows us to reset the clock, fix any mistakes, connect and put things back together and talk about our differences and how we can reconcile them. In other words, it helps us get closer and get to know each other more. So once we get back to our roles of being mom and dad to our girls, everything else feels better and we are able to fulfill our responsibilities with a better and renewed perspective.
How about you mommies, do you go out on date nights too? What do you usually do and how does it make your marriage even better?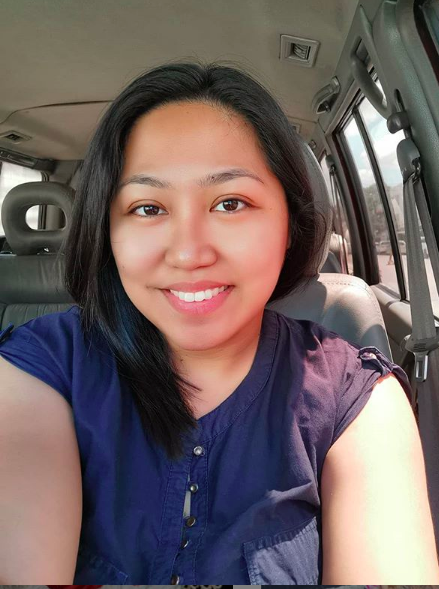 Ayi is a stay-at-home mom of two. When her kids are in their best state, she keeps up with chores, work, and ensuring that her sanity is intact. Join her as she navigates through this rollercoaster ride called motherhood.