I was never really pressured in school. When I was younger, I study hard and try my best to make it on the Top 10 so my parents will have no choice but to buy what I want. I am not the smartest in class, but I don't fail. I never looked at higher grades as a source of achievement or happiness because for me, these are mere numbers.
In short, I was the typical, average student who goes to school, studies the lessons, and get good grades – but not high to make it to the list of Outstanding Students.
Looking back, I wish I studied harder. Not grade-conscious and not exactly aiming for Latin honors, but more motivated to study. Nonetheless, I am happy that my parents didn't pressure me or punish me whenever I go home with three mistakes on my test. I enjoyed school and I enjoyed learning – and that is what the husband and I plan to do as well with our kids, sans pressure to get high grades in school.
She went home with a not-so-good score in Filipino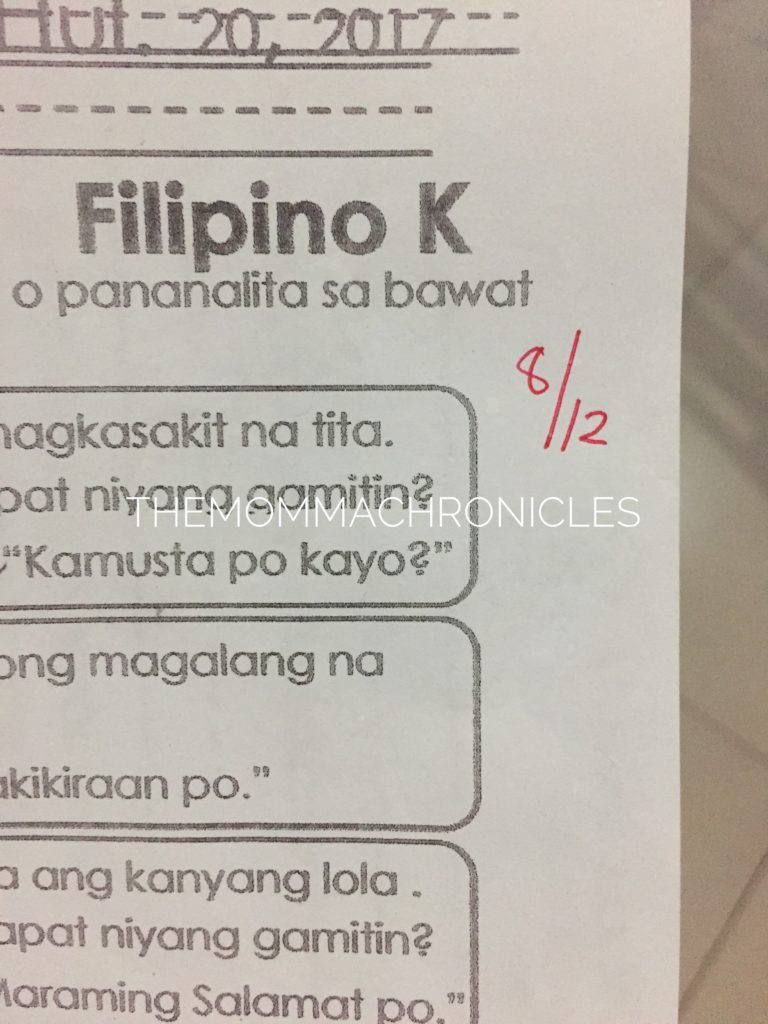 I previously shared how we are working on with our kids learning Filipino. We are still in the learning process, so I don't expect my kids, especially my eldest to ace in that subject. One time, she went home and gave me an envelope with her quizzes and seatworks inside. Math, Language, and Reading were good, which is either perfect or one mistake. Unfortunately, she had an eight out of 12 in Filipino.
Ate: Mommy, I'm sorry.

Me: Why?

Ate: Because I have a low grade in my Filipino.

Me: That's okay. We'll practice more
To be honest, I was surprised. When I saw the results of her test in Filipino, I didn't even get mad at her, which is why I was stunned when she said sorry. Fine, I want her to do better than that and I want her to be part of the Outstanding Students, but I never imposed strict study schedule nor get mad if she didn't do well in school – at that day. There's too much academic pressure placed on kids these days and I don't want to add to that. It's bad enough that many traditional schools require five year olds to read before classes start. Kids need to play and learn through it, and some things can be learned outside school.
My take + expert opinion on pressure on kids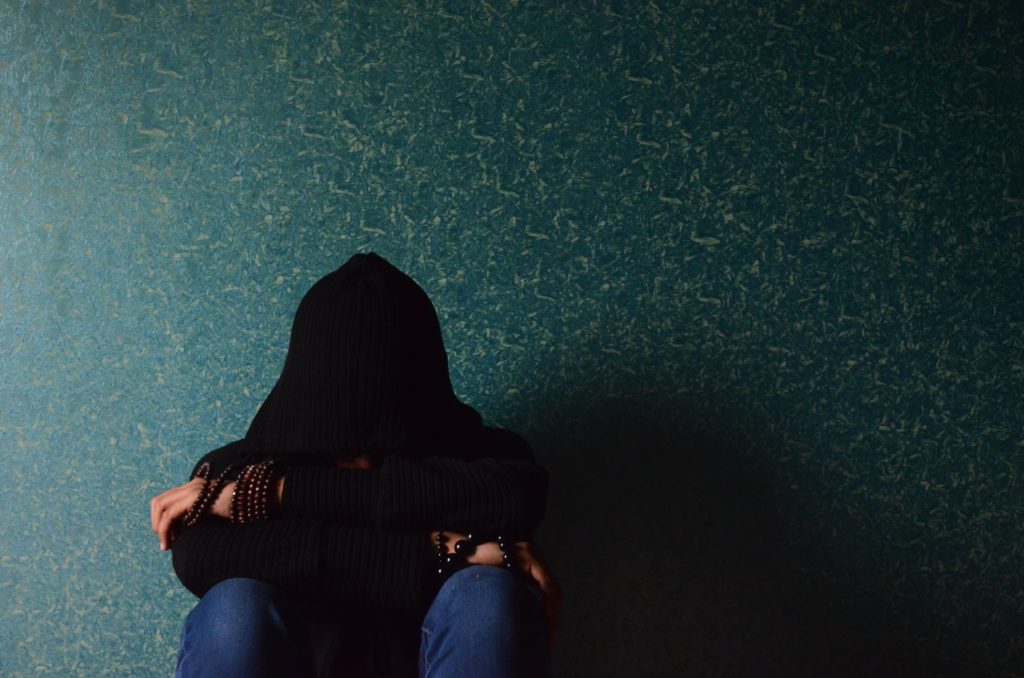 According to Stanford professors, the pressure to get good grades, which usually comes from parents and schools, could lead to high stress level and cheating. In fact, this pressure starts at elementary school, which is why some educators call it as "health epidemic." Another survey also revealed that that the number one source of stress for children between 13 and 17 years old is school. More than stress, there is fear surrounding kids these days – fear of not getting into a good college, fear of being criticized for low grades, or even fear from own parents.
Can you imagine kids, your child, stressed at school? I DON'T WANT THAT.
What do we do? We take it easy on our kids.
Children these days learn at their own pace, some are ahead while others need a little bit of push to be motivated. We teach our kids the concepts they need to learn in school and in life, but there was no parental pressure to get perfect scores in her quizzes or get higher grades. We don't tell our kids, especially our eldest that she needs to be ahead her classmates. We don't want them to bury themselves in books and memorize everything they read and yet they can't survive when life hits them hard. We want to look and learn beyond books to become better-equipped individuals.
On the other hand, we encourage learning by incorporating her lessons in our everyday activities and treating Study Time as learning time with no room for pressure. There is no specific schedule, but we depend study time on their mood since they will function more (as long as it is before dinner time). We take quick rests after every subject (or after every two subjects, depending on the mood) since five subjects can be overwhelming for a five-year old.
More importantly, we don't put high expectations on them. Sure, we want to go up the stage and pin a medal on our daughter for being an outstanding student, but the medals and high grades shouldn't be the primary motivation in school. What we want to see more on our kids is their sense of fulfillment for learning something new. We want them to be motivated and satisfied with their performance and feel good about themselves because they tried hard and not because we pressured them. We want to maintain that balance because let's face it, not everything we need to learn is taught in school. Life is and will always be full of learnings and we intend to teach them that.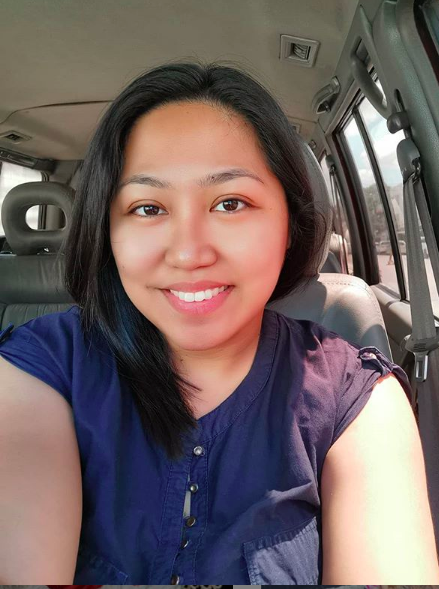 Ayi is a stay-at-home mom of two. When her kids are in their best state, she keeps up with chores, work, and ensuring that her sanity is intact. Join her as she navigates through this rollercoaster ride called motherhood.