Every year, schools conduct an educational field trip since learning doesn't have to be confined in the four corners, right? Last year, my eldest daughter, who was Pre-K at that time in Gymboree, was scheduled to visit Dolljoy Museum in Pasig. Unfortunately, I got sick, so she wasn't able to join. When I found out that their school is going to visit Dolljoy Museum for their annual field trip, I made sure that she will join this time.
And we did.
Get to Know Dolljoy Factory and Museum
It all started in 1972 when the owner, who has four daughters, decided to make their own dolls. By 1980, Samuel Butcher, the creator and owner of Precious Moments Company, commissioned Dolljoy to manufacture his teardrop-shaped dolls. On 2007, Dolljoy opened its doors to educational tours to showcase the Filipinos' talent for creating and designing dolls.
At present, Dolljoy Factory and Museum houses more than 2,000 dolls dressed in various costumes and even in different school uniforms, as well as the personal doll collection of the owners and their children.
Our Trip to Dolljoy Gallery and Museum
The kids (and parents) had fun going around the Dolljoy Museum. I personally enjoyed seeing various dolls wearing different clothes and costumes, which comes in various sizes as well.
Here's what you can see inside the museum, although there are some areas where I wasn't able to take lots of pictures:
Filipiniana Section
This area showcases the beauty of Philippines. You can see dolls of our 16 presidents, Flores de Mayo costumes, and even native costumes of various ethnic groups from Luzon, Visayas, and Mindanao.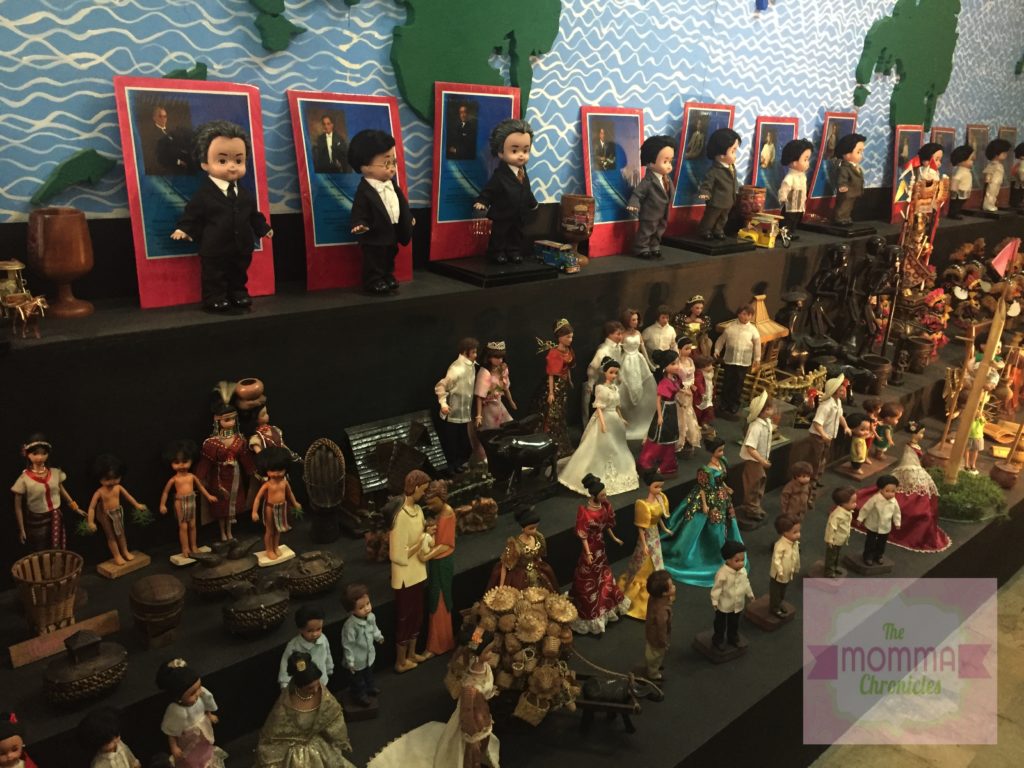 Christmas Village
The kids in my daughter's class enjoyed this. There were Disney princesses dolls, which everyone of us are familiar with – Frozen's Elsa and Anna and Beauty and the Beast. There was also an area dedicated to The Little Mermaid, including Ariel and her sisters.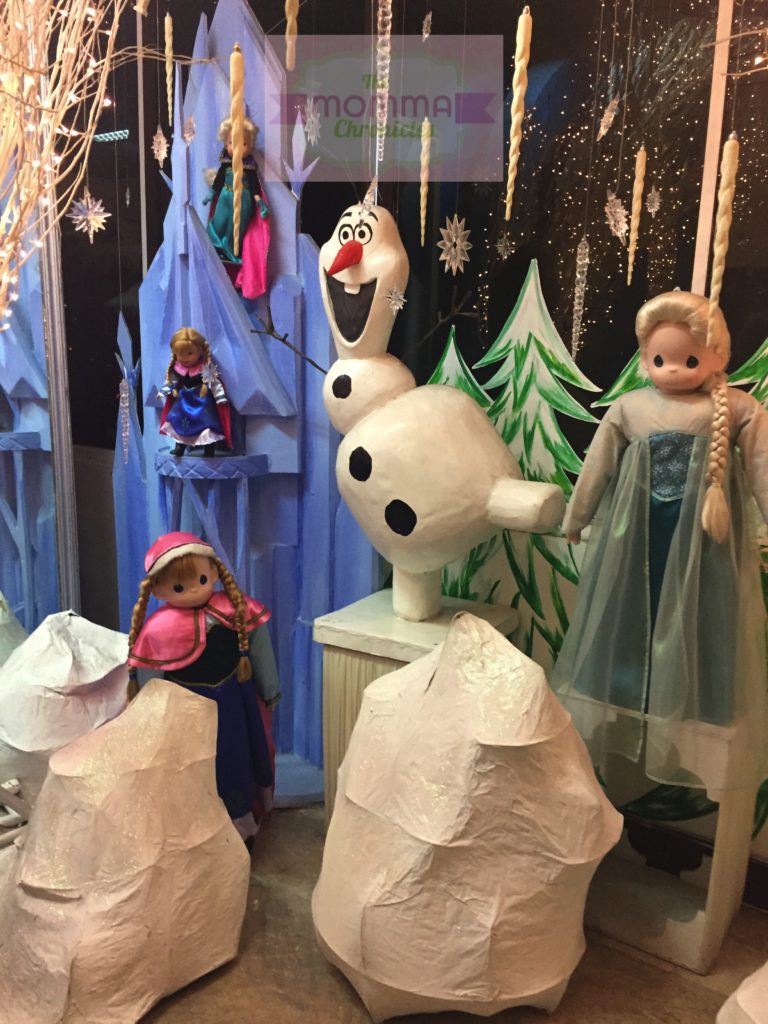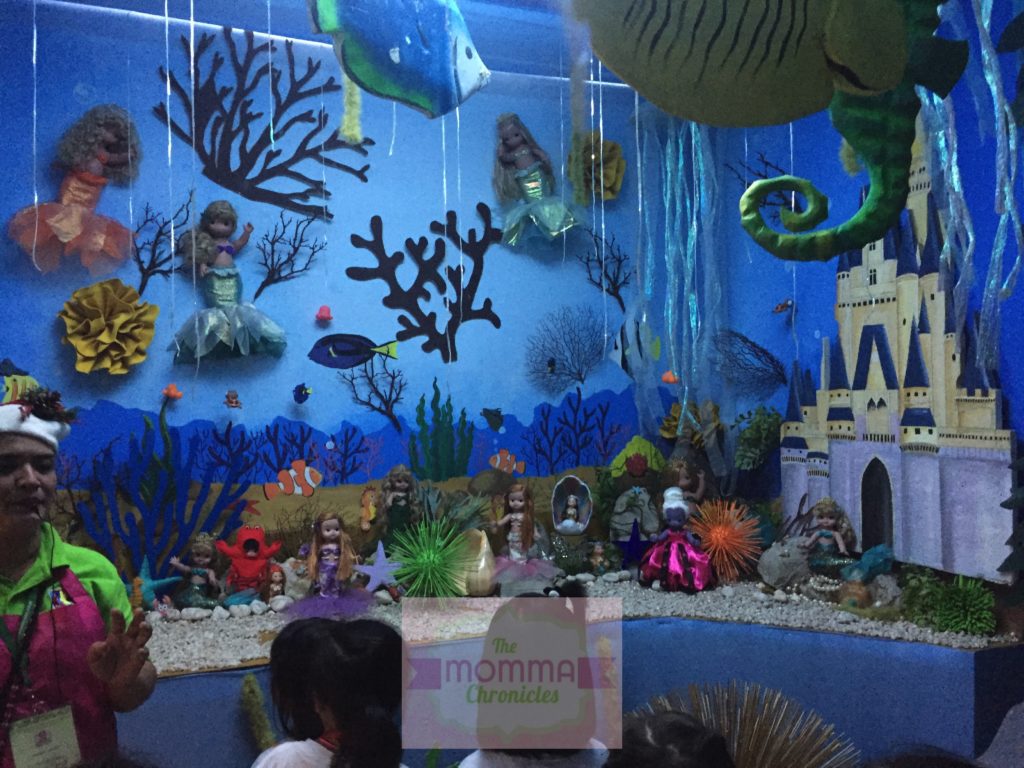 Also on display was the Christmas village, just in time for the holiday season.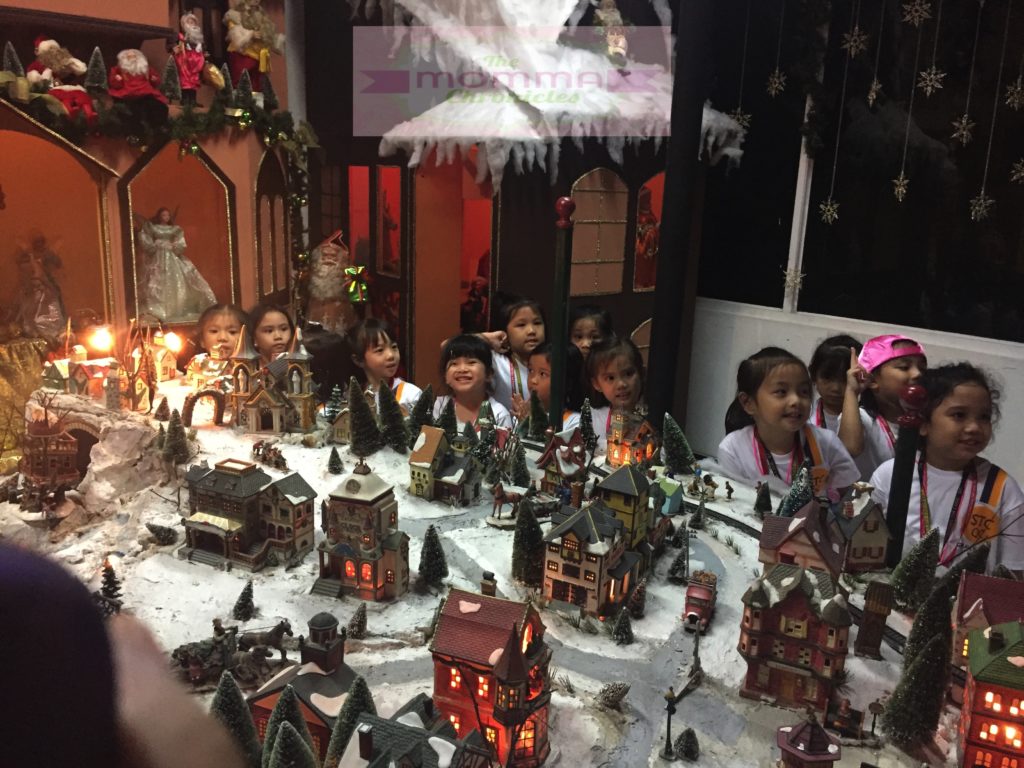 Doll Making Section
The tour guide, Ate Donna, also brought us to the Doll Making Section so we can see how dolls are made – from molding to painting, to stitching, to quality control, to choosing the clothes for every doll made, and down to packaging. They also use a curling machine to make the dolls' hair curly.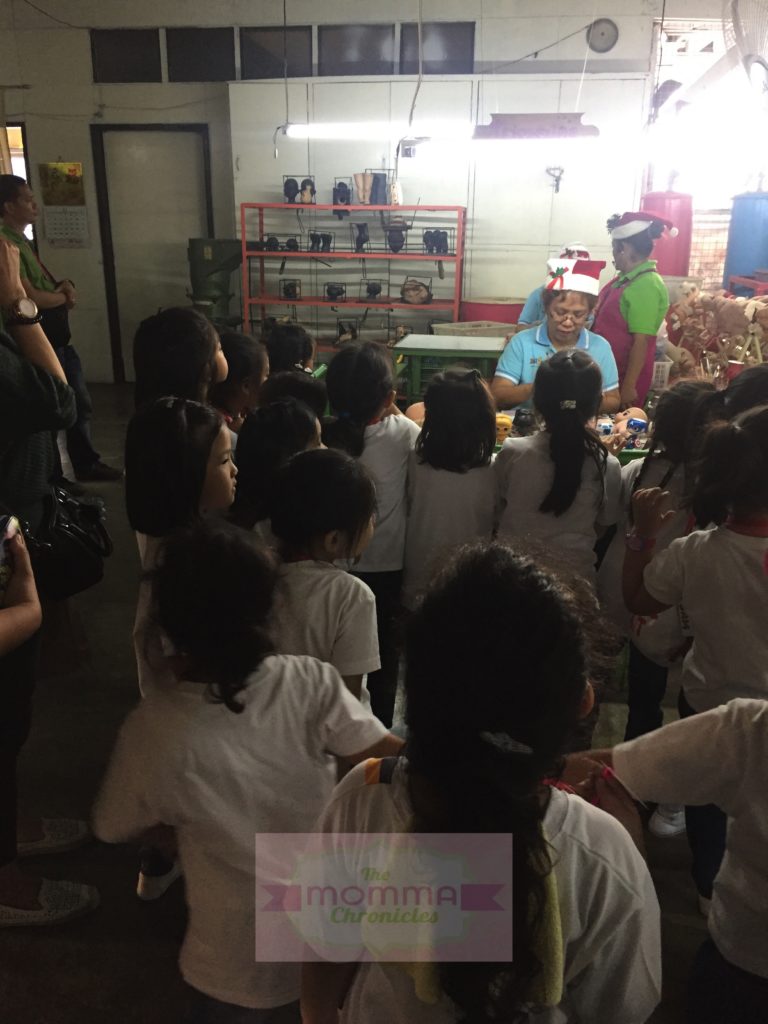 Community Helpers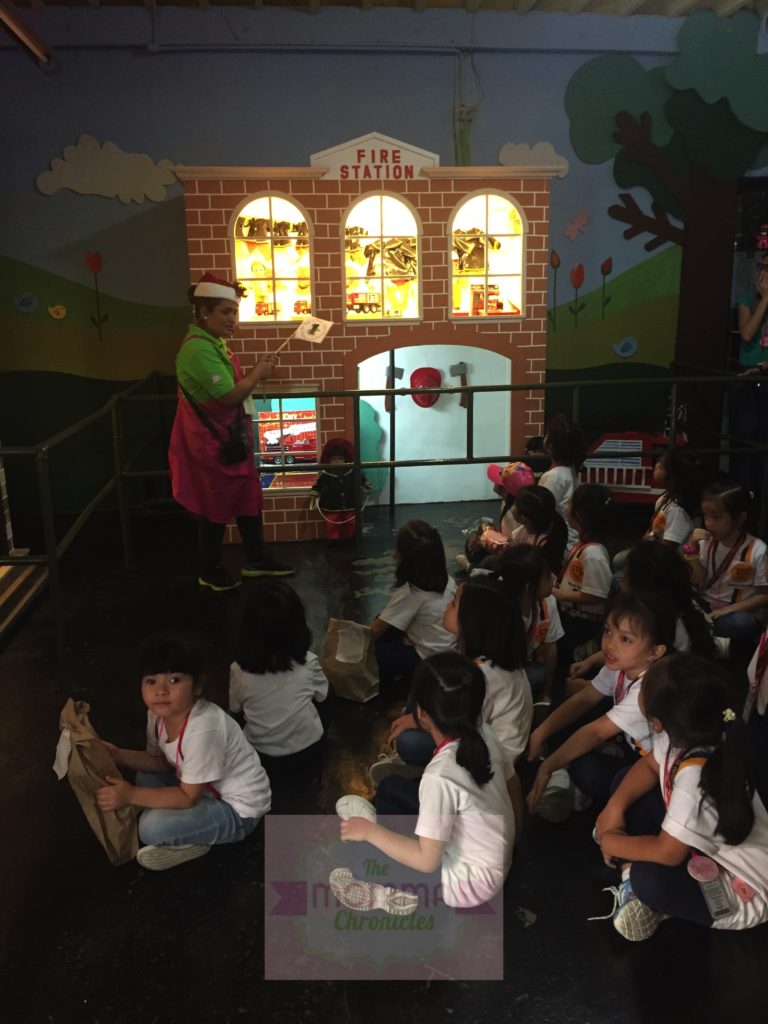 This is newest addition to their museum. Dolls are dressed as community helpers like doctor, banker, soldier, city mayor, and barber among others while placed in their respective offices. I enjoyed this area because it gives the kids a glimpse of what community helpers do in the society.
Aside from these areas, there were also dolls showing St. Pedro Calungsod, St. Lorenzo Ruiz, and Pope John Paul II, which I wasn't able to take pictures. There was also Native American Indian section with dolls dressed in their native costumes.
Too bad, Dolljoy Factory has not much space to display their dolls dressed in characters we grew up with like Goldilocks and the Three Bears, Little Red Riding Hood, Tarzan and Jane, Winnie the Pooh and Friends, Mickey and Minnie Mouse, Pinnochio, Toy Story characters, and other Disney princesses like Cinderella, Aurora, and Moana. The dolls you can see below were on top of a conveyor belt, giving its visitors an idea of what other types of dolls were made.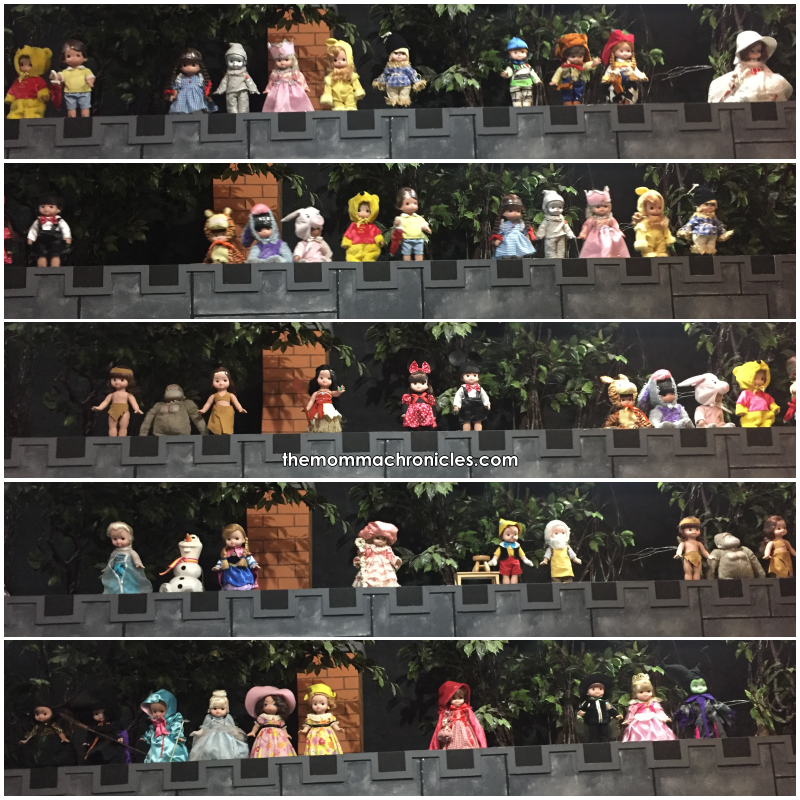 Apart from the tour, the kids also played a game in the Activity Area wherein they were asked to dress the dolls in front of them. The first one to do so will get to bring home the doll for FREE! Unfortunately, my daughter didn't win twice and got sad.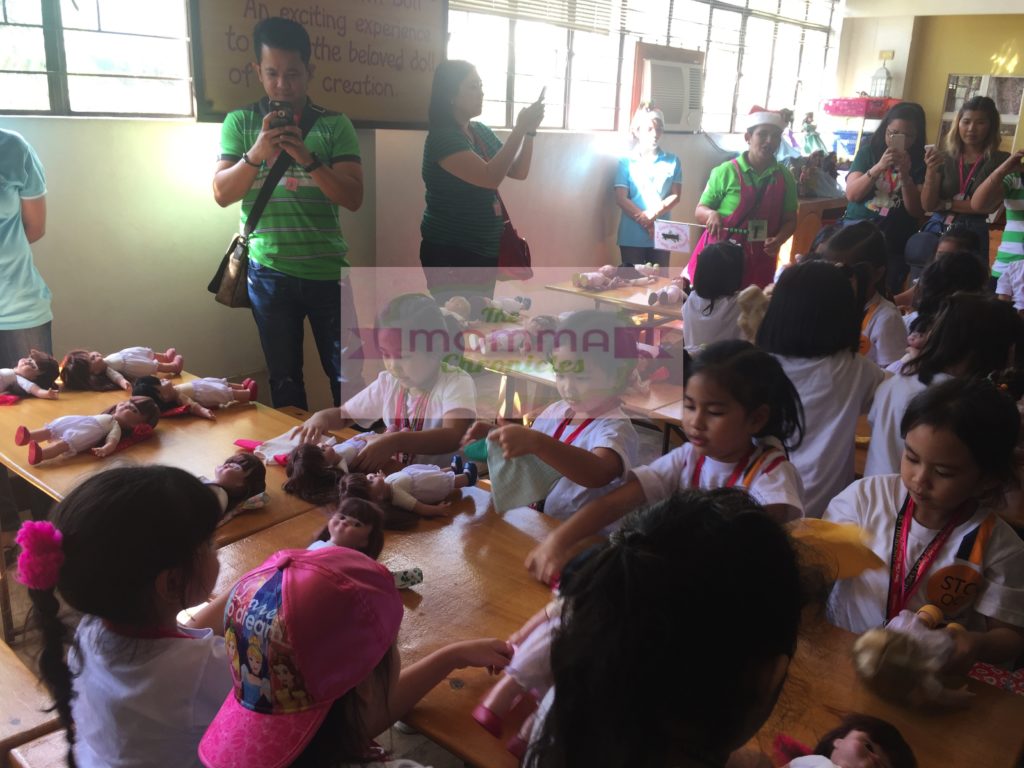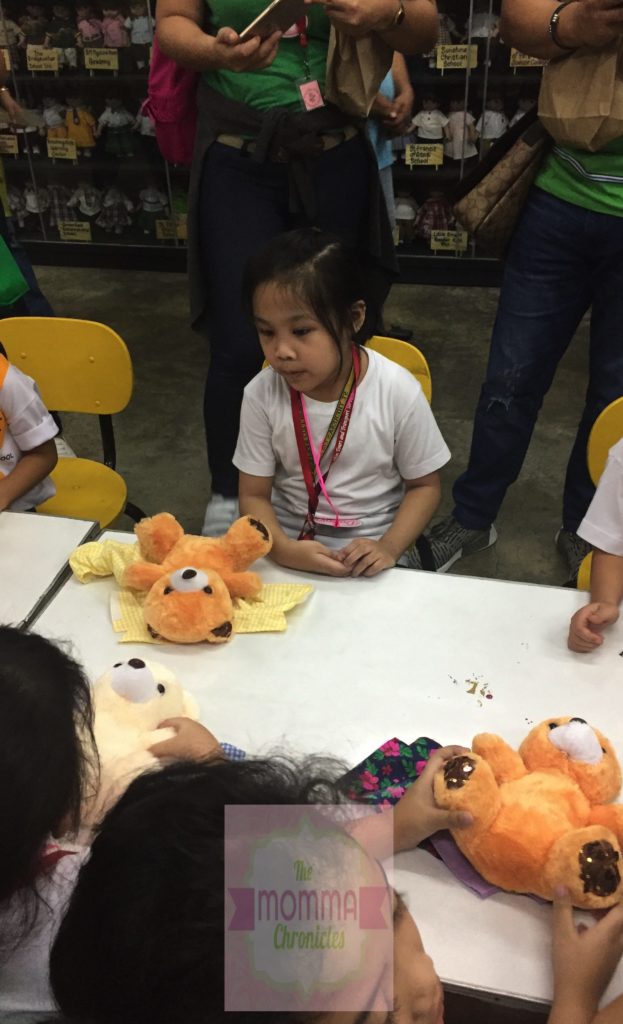 Dolljoy also makes dolls and make them wear according to your child's school uniform. You can order one, which must be coordinated with your child's adviser.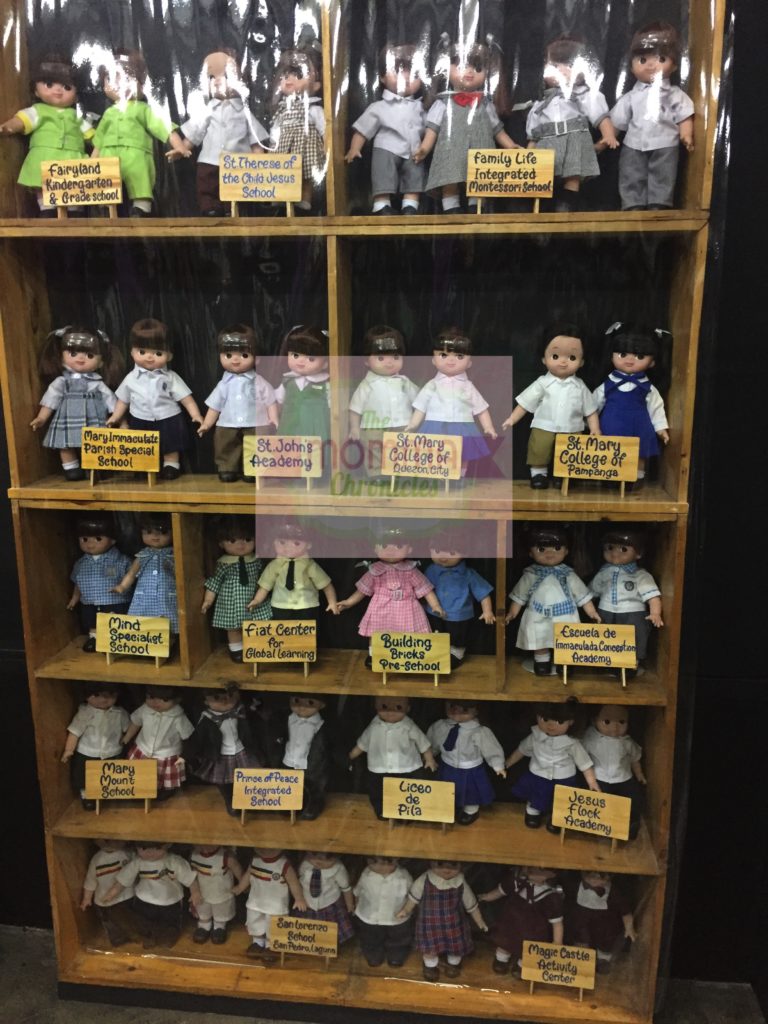 Of course, our trip will not be complete without getting souvenirs from Dolljoy. I bought two dolls for my girls, Little Red Riding Hood and Belle. I love how well-made the dolls were, which is no surprise since these dolls are being exported.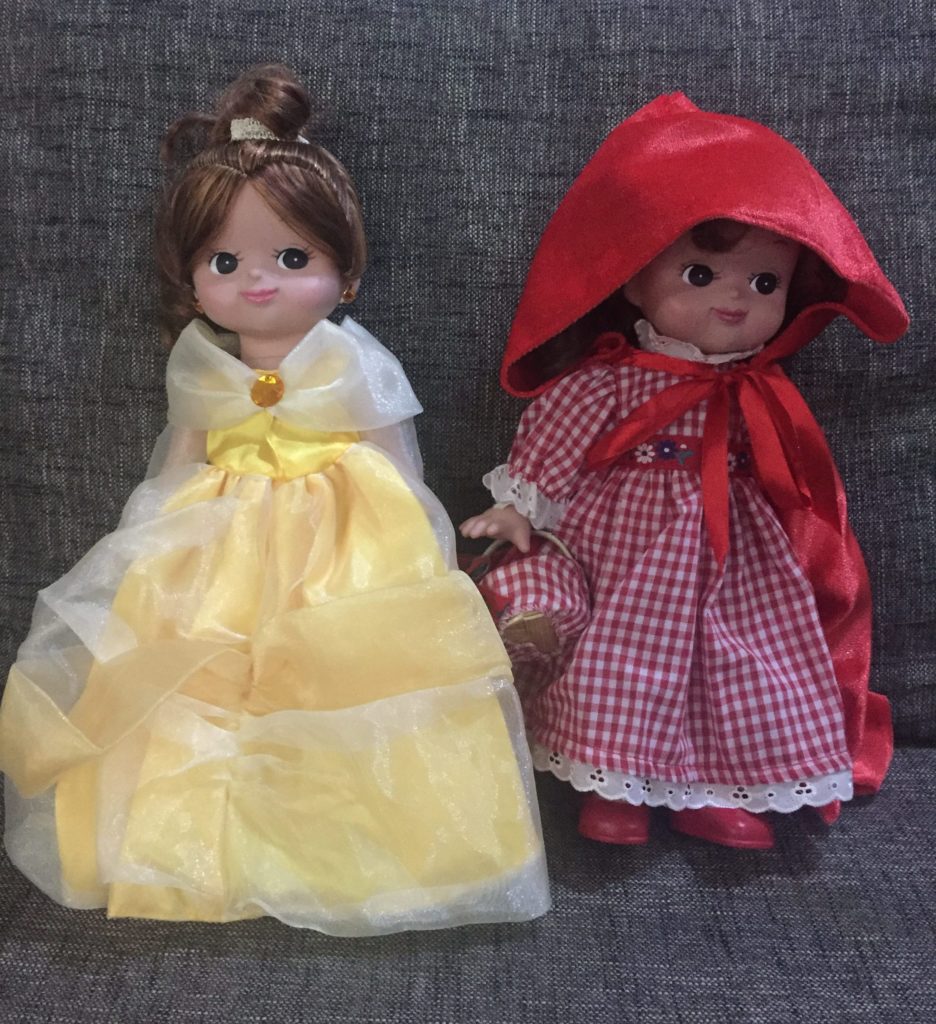 Things to remember when going to Dolljoy Museum:
Wear comfortable clothes. There are some areas that are not air-conditioned, so be as comfortable as you can.
Take as many pictures as you can, EXCEPT when in the Precious Moments area. After all, a doll museum is not something you can encounter or will go to everyday.
Food and drinks are not allowed inside the premises.
What are you waiting for? Add this in your list of To Do's in Metro Manila and surely, your kids will enjoy seeing dolls in different characters and sizes.
Dolljoy Factory and Museum is located at 31 C. Raymundo Ave., Caniogan, Pasig City. You can also check out their website to schedule a visit.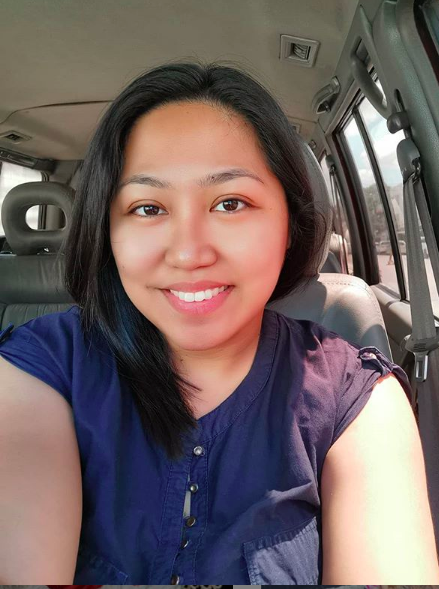 Ayi is a stay-at-home mom of two. When her kids are in their best state, she keeps up with chores, work, and ensuring that her sanity is intact. Join her as she navigates through this rollercoaster ride called motherhood.