It's November, which means it's Bar Season for law graduates. As part of the tradition, bar takers stay in a common place, usually in a hotel, for four weekends and will go to UST as a group the following morning. This will make it easier to disseminate information and distribute materials (including last minute tips) to the bar takers.
This year, the husband and the other bar takers were billeted in B Hotel in Quezon City. I first heard about this hotel from my sister when she was suggesting a quickie staycation, though we never pushed through. So when the husband told me that this is where they'll stay, I immediately checked the website and liked what I saw. The best part is it is even prettier when you see it in actual.
That being said, here are reasons why I recommend B Hotel in Quezon City for your next staycation:
Reason No. 1: Spacious and Industrial-Designed Rooms
We got the Superior Room, which comes with the basic amenities – king-size bed, TV, toilet and bath, mini bar, and safe. What I like most is how spacious each room was, with some rooms slightly bigger than the other depending on which floor you're at.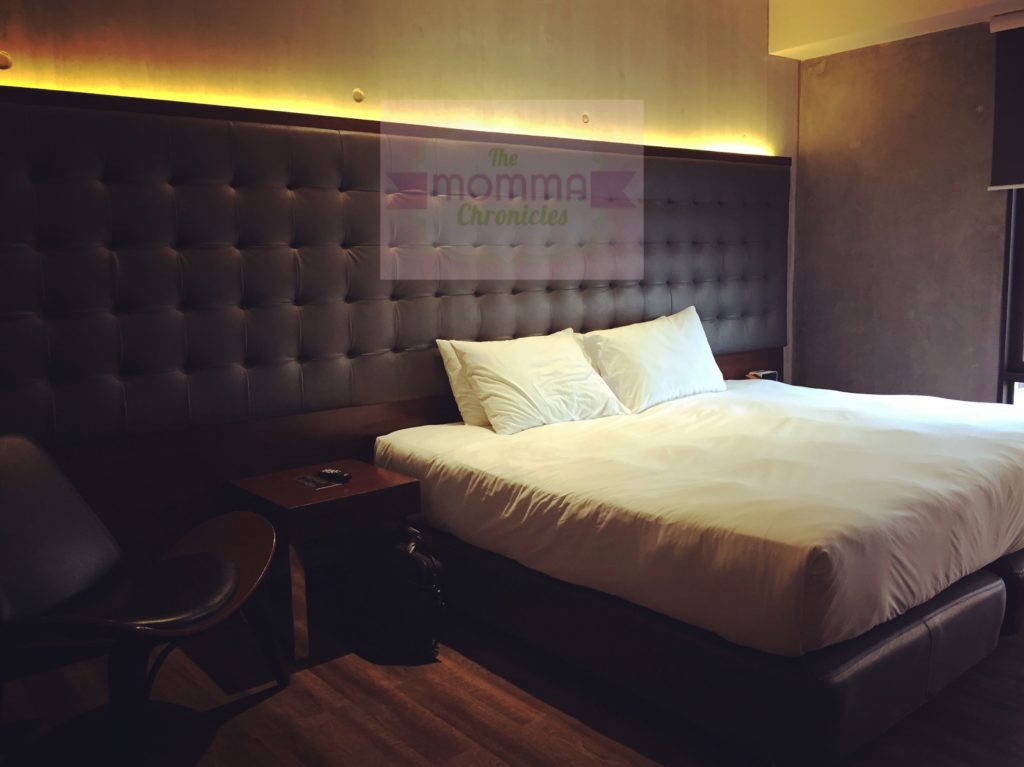 The husband booked all Fridays of November as well so the kids can stay there after school. Apart from the comfortable bed and sheets, the kids also had enough space to roam around and play.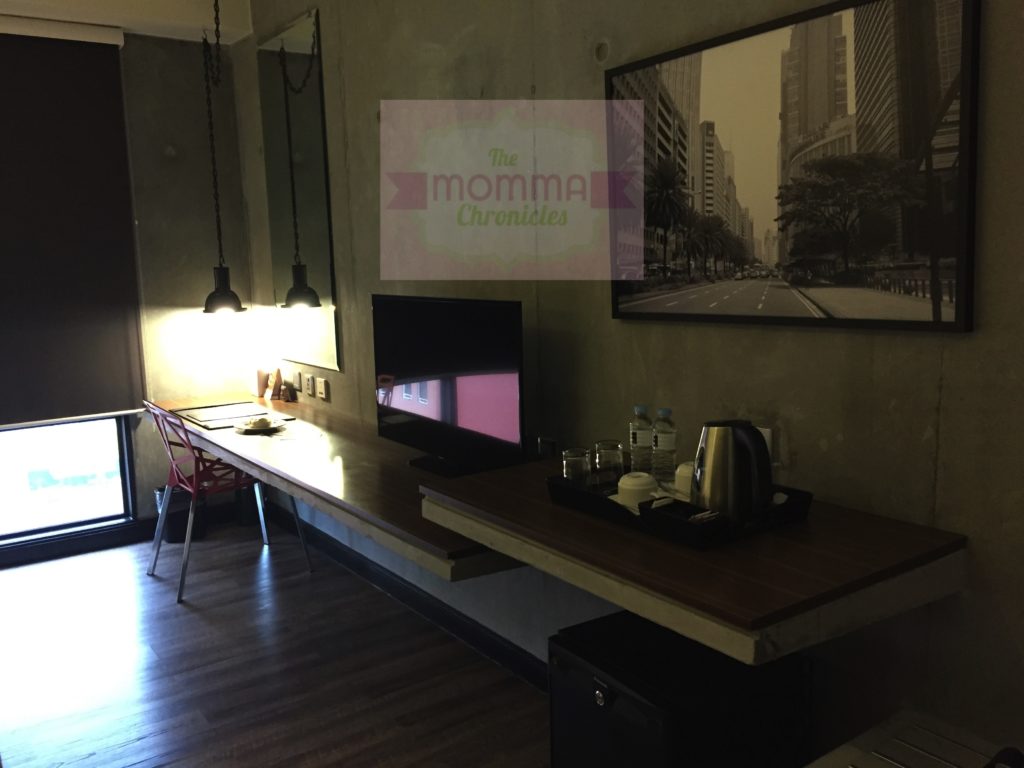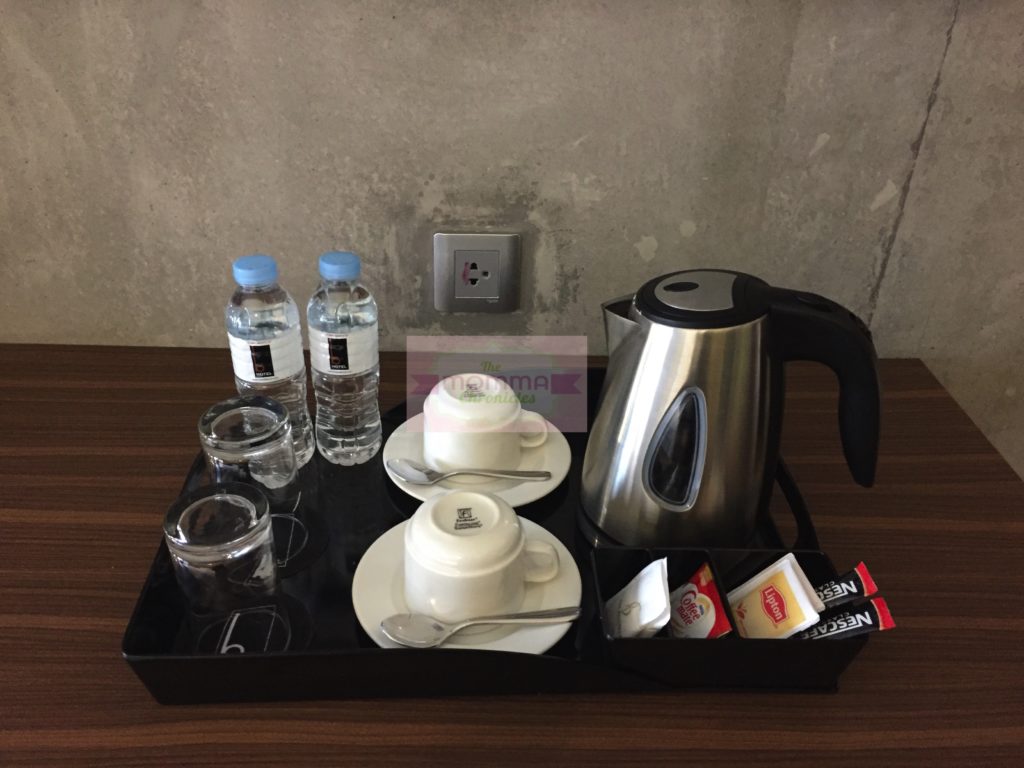 I also like the bathroom since it was spacious enough, probably because the sink was outside, beside the cabinet (which I find weird, by the way). Nevertheless, we were able to move comfortably, so it's fine. The shower area was not slippery as well, which is a big plus for me since the kids tagged along.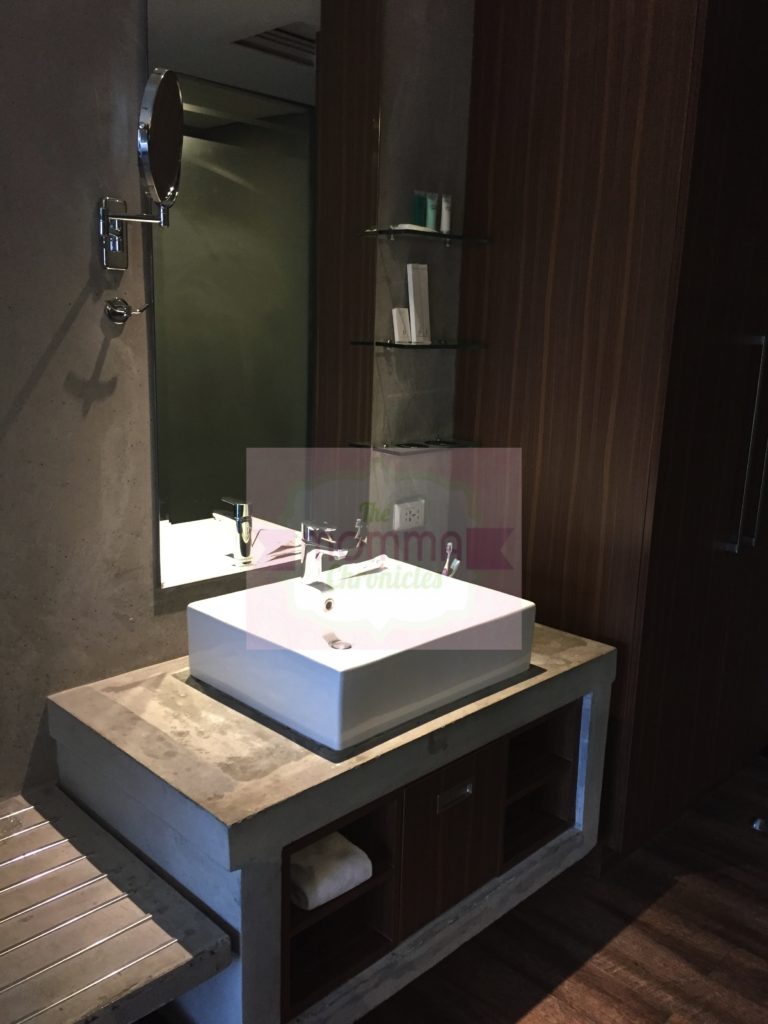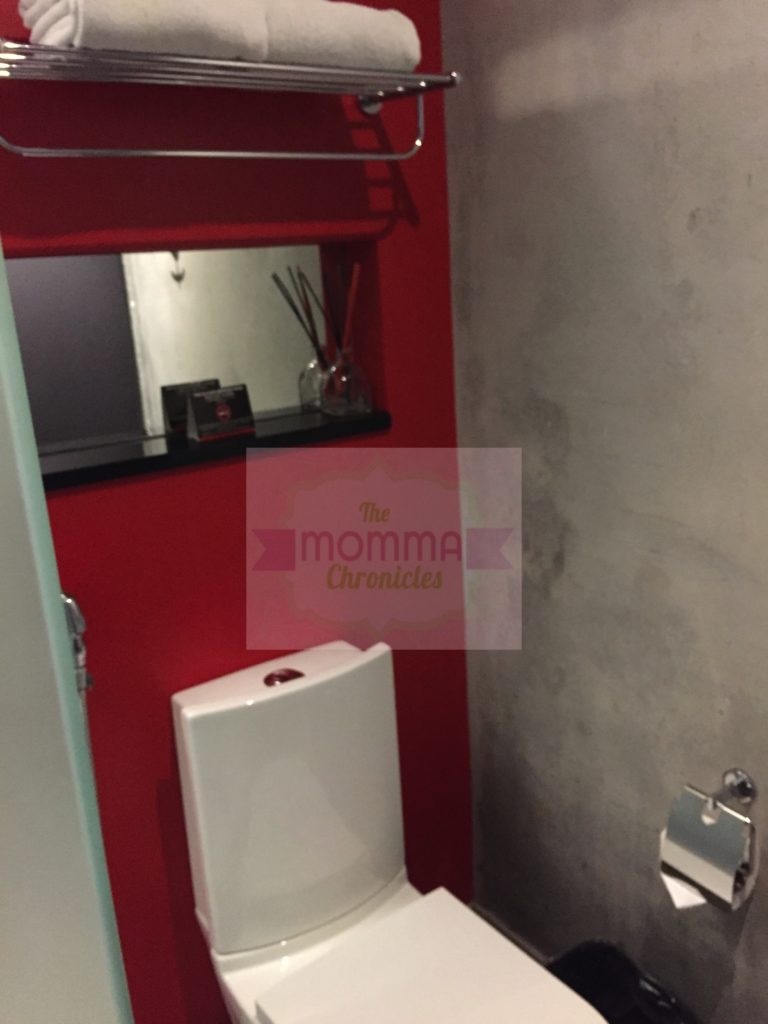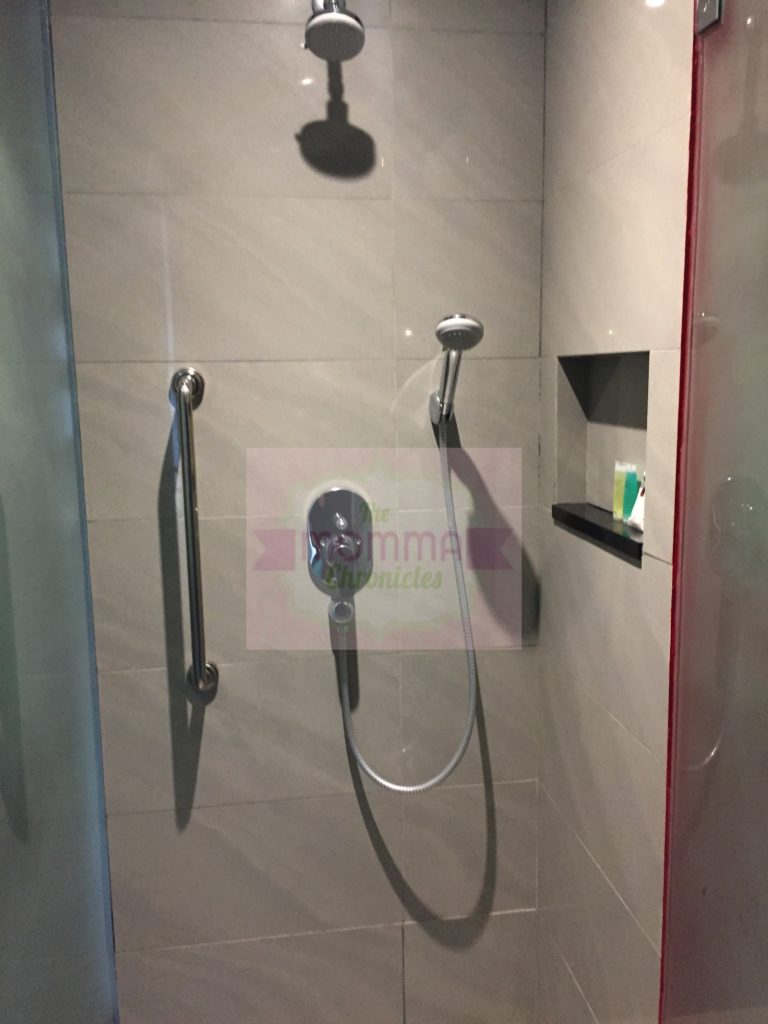 Reason No. 2: Child-Friendly Interiors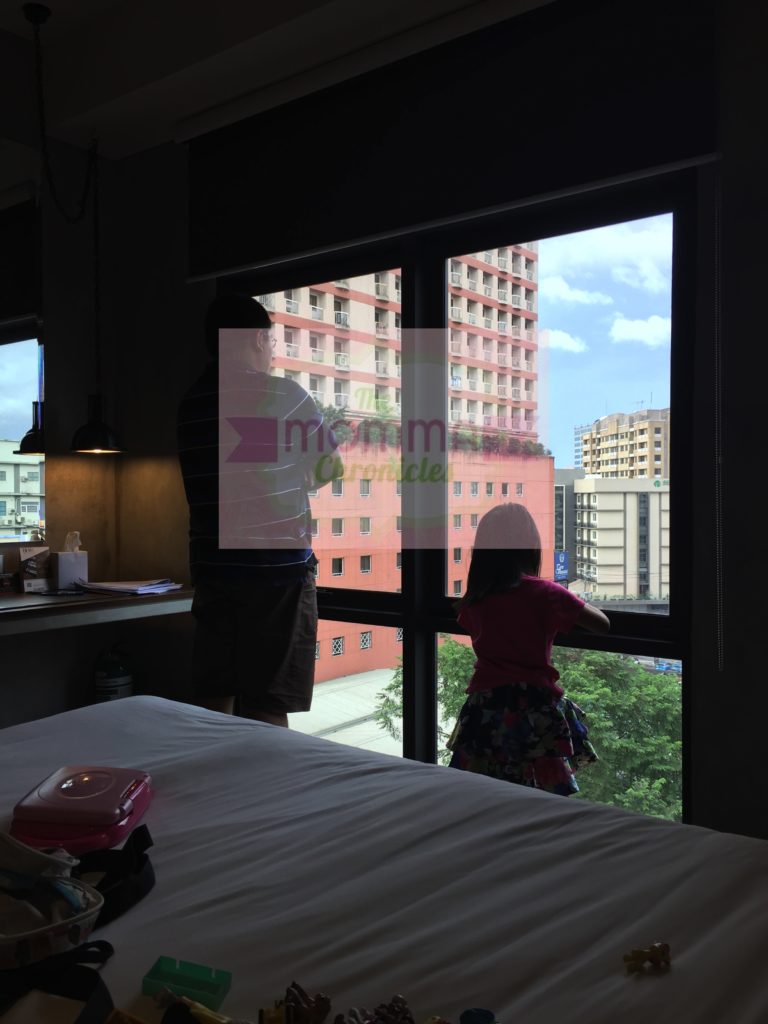 Don't be fooled with its industrial interiors. I checked the texture of the walls and it was smooth while the long table where the TV was placed has no sharp edges, which was another plus. My kids tend to be rowdy at times and thankfully, the rooms are child-friendly, especially the bathroom. Nonetheless, I highly suggest that you put the kids in the middle since the bed is high.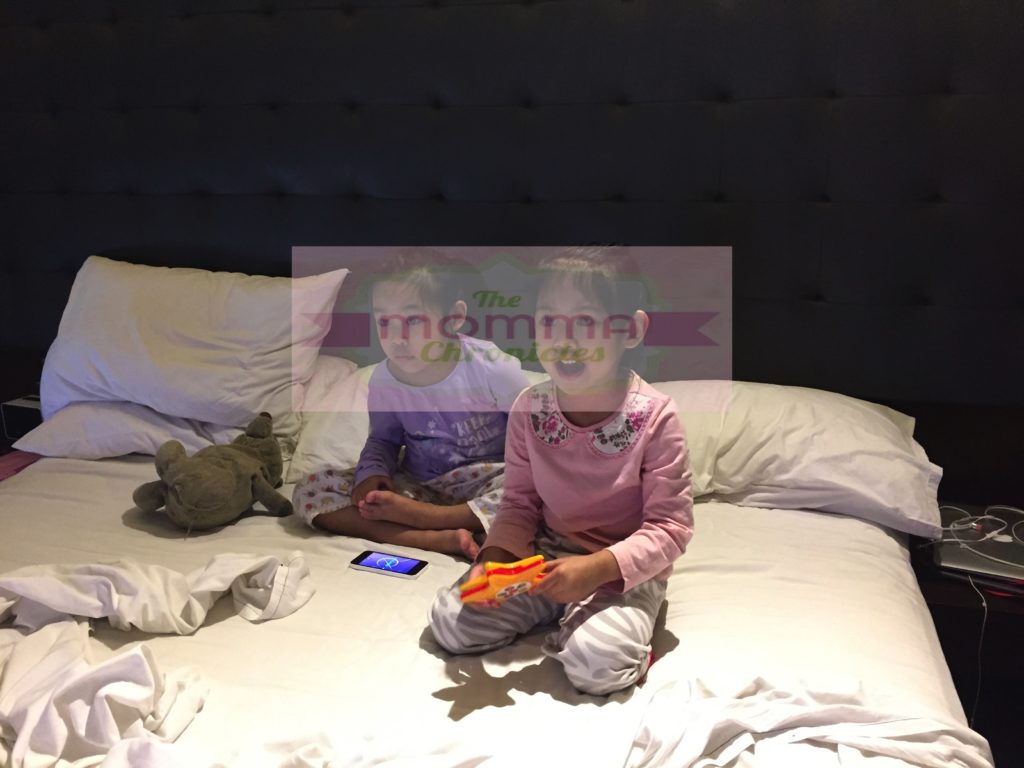 Reason No. 3: Wi-Fi Access Inside the Room
This is a big plus for me. I stayed in tons of hotels already and most of them only have Wi-Fi access in the lobby. Some say I could access the Internet while in the room, but it's not as fast as what I hoped it would be. Some hotels offer in-room Internet services, but for a fee.
In B Hotel, Internet connection was never a problem. I was even watching a DLSU game through livestream and I never had any issues with the connection. It made it easier for me to call my kids via FaceTime when they stayed at my parents' house every Saturday night.
Reason No. 4: Great Food
Aside from the bathroom, which is my biggest concern, the hotel's food is my second biggest concern since who wants to get hungry while on vacation, right? Fortunately, B Hotel's food selection did not disappoint. I particularly like their version of Lechon Kawali with Adobo sauce, Hainanese Chicken, Spring Chicken Inasala, Bolognese, and their breakfast buffet.
Coffee and pastries are highly recommended too. My favorites: Purple Yam Cake and Mango Cake. My kids also love their chocolate cake selection, so I suggest you give it a try. Ube ensaymada is also another favorite and one of the best versions of ensaymada I ever tasted.
Reason No. 5: Superb Service
From the people in the front desk to the staff in their cafe and restaurant, and even housekeeping and security, everyone else was respectful and polite. All of them were very accommodating while the Hotel manager was visible and making sure that every guest's needs are met.
I have to give two thumbs up as well to their security. Non-hotel guests cannot easily go up and check the rooms since the elevator require a key card that allows you to press the specific floor you need to access. This is a good security measure, especially in times like this when people will take advantage of almost anything for their personal gain.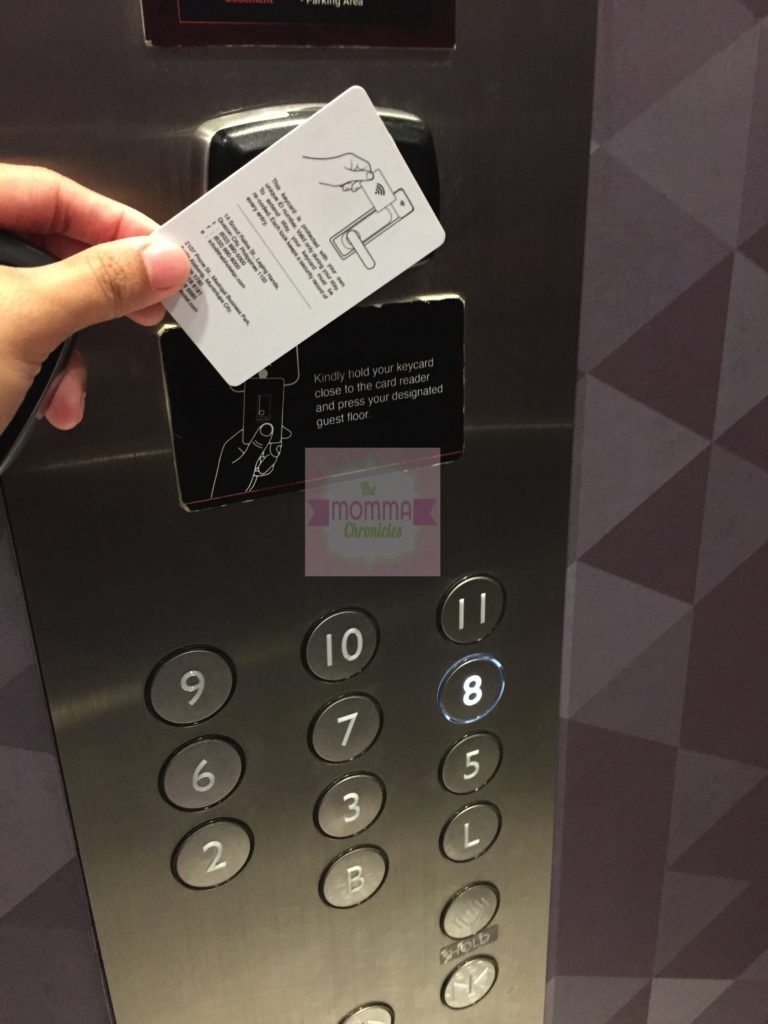 I have few concerns, though.
Parking. I swear, I had a hard time going inside the parking area of the hotel, so I highly suggest you use a smaller car when going there.
Spa Facility. Well, they don't have one and I do wish they'll include this in their list of services soon.
Elevator. There are only two hotel elevators, which is not even big enough compared to the other elevators I've seen.
I wasn't able to fully enjoy the facilities since the place was filled with many people from both DLSU and FEU College of Law. Still, I was able to take a quick look on the pool area (it's not that big, if you ask me and there's no kiddie pool as well), Mezzanine Bar, and function rooms, and I must say that the areas are not bad to hold events. There's also a salon (Jing Monis), in case you want to get a quick haircut or pedicure.
Despite the limited services I was hoping every hotel should have, overall, I enjoyed our stay in B Hotel and promise to come back soon to escape the stress in the city life, Do you want to know what the best part is? It is within budget. Superior room costs P3,500 per night* with free breakfast for two. With the amenities and kind of accommodation you can get, this amount is worth it.
B Hotel Quezon City is located at 14 Sct. Rallos St. Brgy. Laging Handa, Quezon City. For inquiries or reservation, you can check their website or call at (632) 990-5000.
*rate subject to change without prior notice. Weekday rate varies as well.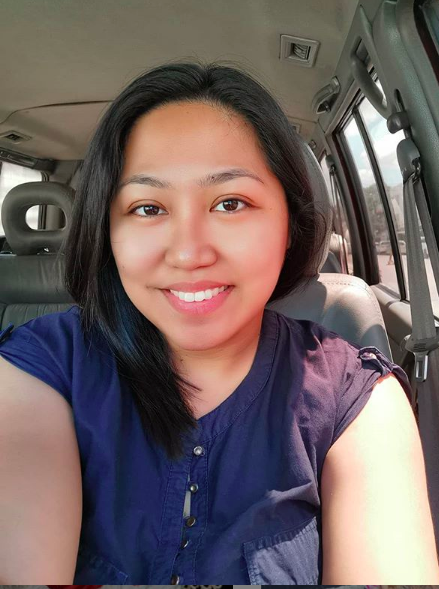 Ayi is a stay-at-home mom of two. When her kids are in their best state, she keeps up with chores, work, and ensuring that her sanity is intact. Join her as she navigates through this rollercoaster ride called motherhood.