One of the most anticipated events in our daughter's school is their Family Day every February. Instead of the usual Valentine's celebration, the school decided to make this as a day that allows families to bond and do various activities together. During the previous years, the school held the celebration inside the school premises. This year, they decided to do it differently – in Sta. Elena Fun Farm in Laguna.
We have to admit that we were hesitant to go there. It is far from where we live – and don't even get me started with traffic. Nonetheless, we decided to join since the event was held on a Sunday, it will be the first time for us to go there, and we want to give the kids something different from their usual routines and activities.
What is Fun Farm in Sta. Elena?
The Fun Farm is just a small chunk in Sta. Elena Estate. It is a natural playground with wide open spaces that allows both kids and adults to have access to both animals and the natural world – a first and one of its kinds in the country. It has picnic areas, animal feeding stations, and natural playgrounds among others.
Activities you can do include:
Horeseback riding
Zipline
Animal feeding
Carabao pulled-cart riding
Row boating
Fishing
Our Fun Farm Experience
Travelling to Laguna from Quezon City on a Sunday was fast. Call time is at 1:00pm, but we decided to arrive early so the kids can go around and explore the place. It was a good thing, though, because the first thing they did was to run around.
Come assembly time, the group was divided according to their level. The school prepared various activities where both kids and parents can participate. The kids had fun playing and doing the activities prepared – and the parents enjoyed in joining as well.
There's not much to say, so I'll let the pictures speak for itself.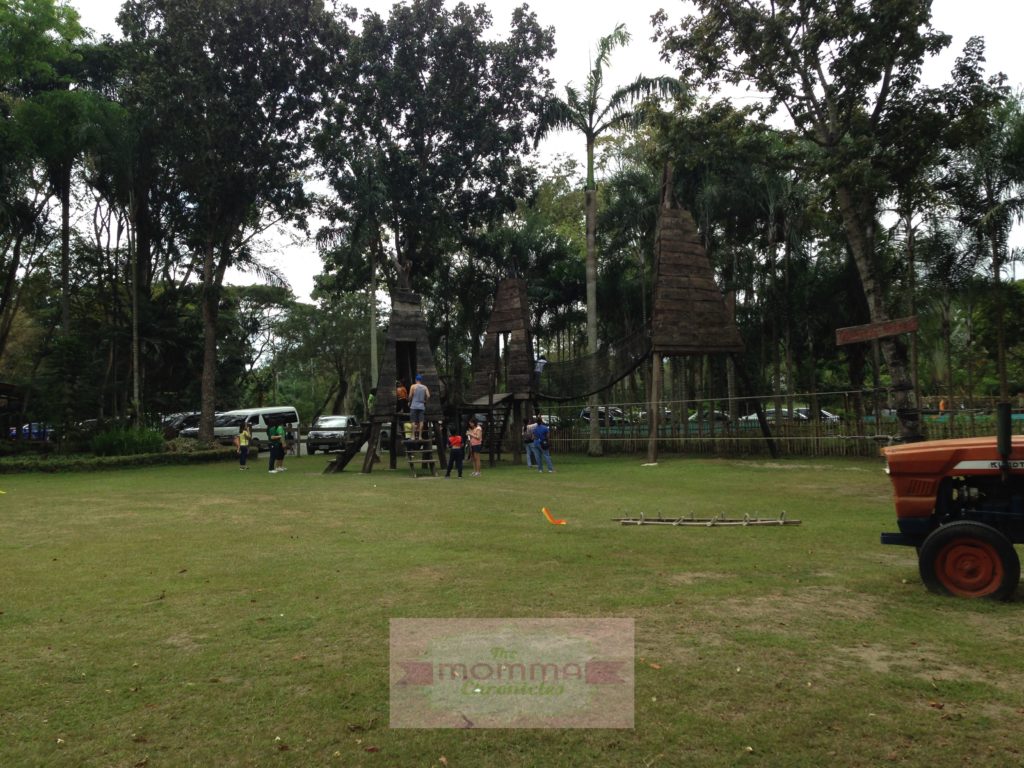 The kids also enjoyed feeding the ducks and sheep. The kids weren't able to feed the other animals since it was lunch time at that time, so they just made the most out of what they can see.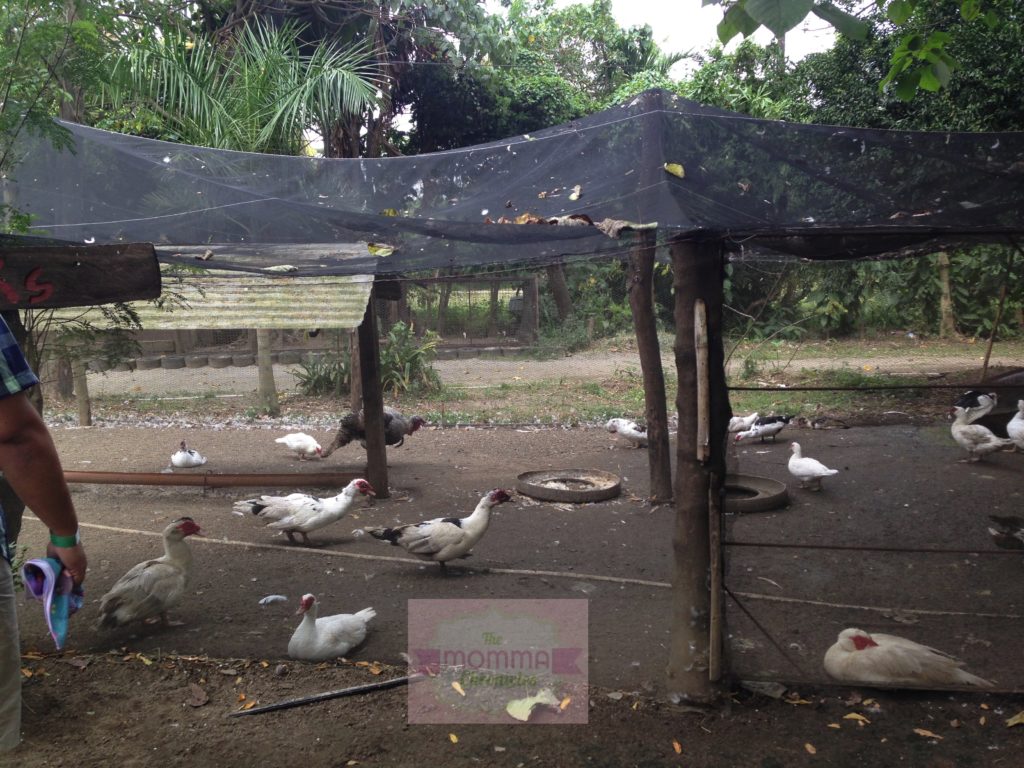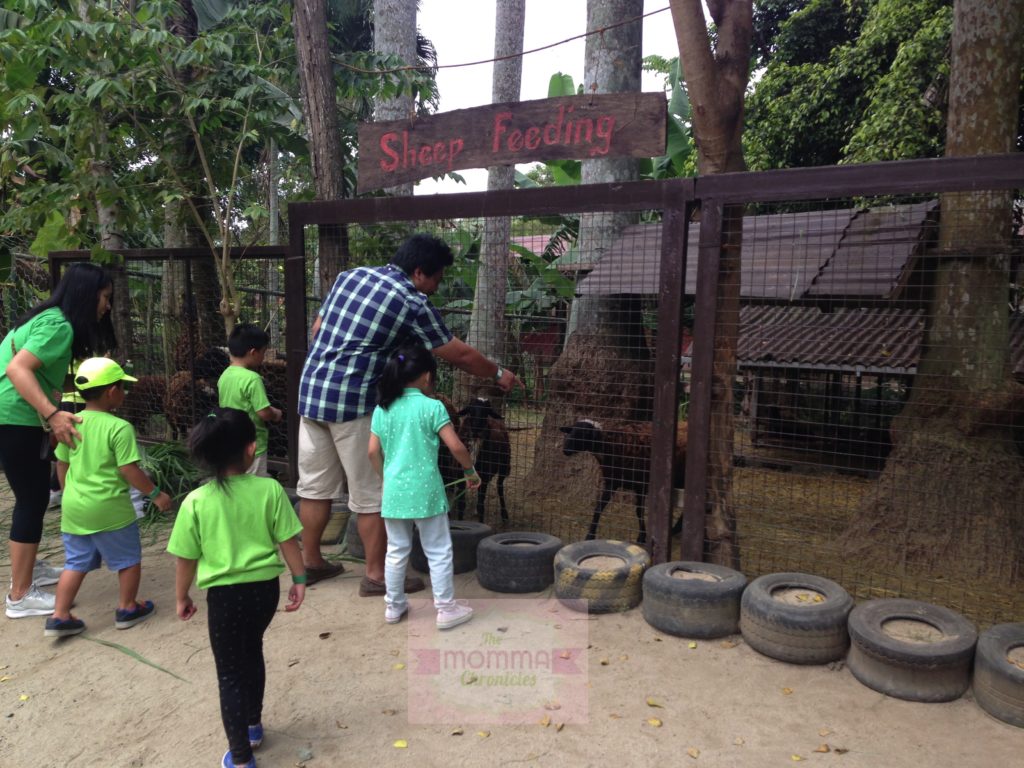 The kids also enjoyed exploring what Fun Farm has to offer, like riding the horse and zipline. I was scared and hesitant to let the girls try zipline but they insisted. J's classmates also tried it and were urging my daughter to give it a try, so she did. Good thing they adjust the speed for the kids.
We weren't to explore other areas inside the Fun Farm because we had to go home early since Ate has exams the following day. Nonetheless, we promised that we will be back and try other activities. Even we weren't able to try the other facilities, everyone still had fun and my kids can't stop raving about this trip.
Tips in Going to Sta. Elena Fun Farm
Call before you go. Our trip was arranged by the school, so we didn't make any reservations. Nonetheless, we were told that appointment must be made first to be accommodated.
Wear comfortable clothes. A MUST for both kids and adults.
Bring extra clothes. The place, including the gazebo is NOT air-conditioned, so I highly suggest you bring extra sets of clothes especially for the little ones. Shower area is available and thankfully, the bathrooms are clean.
Don't forget to wear a cap and sunscreen. Mainit.
Pack on water and place them in insulated bottles to keep the water cold. The kids (and parents!) will need it from too much running around. There is a store selling drinks in the area, so don't worry in case you ran out of water.
Go early. Our schedule was after lunch, so just imagine how hot that would be. If you want to visit Sta. Elena Fun Farm, I suggest you go there early.
Have loads of fun. It's not everyday that you can go there, so make the most out of it.
Sta. Elena Fun Farm is located at Barrio Malitlit, Sta. Rosa, Laguna. Check out their website to know more about what the place can offer.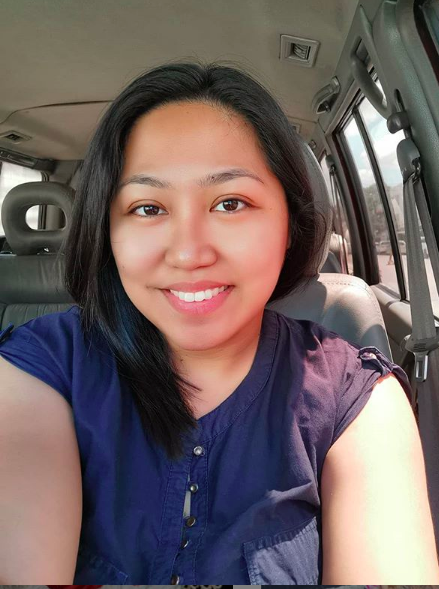 Ayi is a stay-at-home mom of two. When her kids are in their best state, she keeps up with chores, work, and ensuring that her sanity is intact. Join her as she navigates through this rollercoaster ride called motherhood.