Since my eldest daughter discovered the world of YouTube, coupled with her reading and spelling skills, she can look for videos on her own and rarely seeks my help. I was surprised to see her watching videos of kids in big playgrounds, as she calls them, with slides and ball pit. Since then, she constantly bugs us to go to the playground since "it looks so much fun."
So we did. After reading good reviews, we decided to check out Kidzoona in Shangri-la Plaza one Monday morning.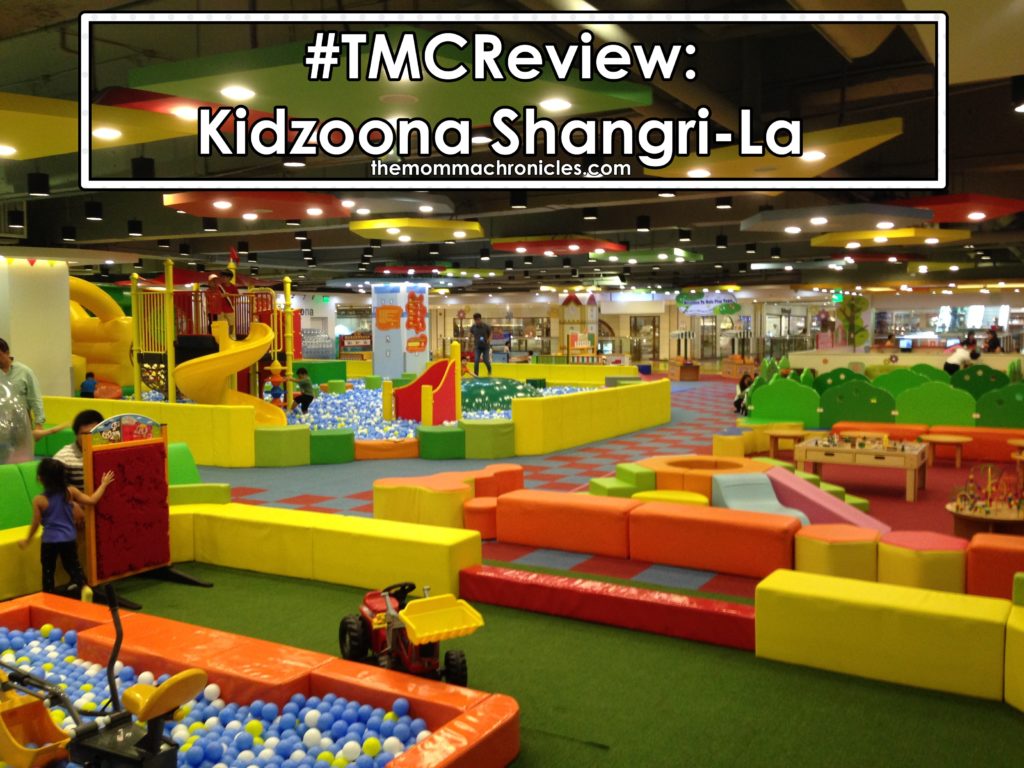 The Set-Up
This is the first Kidzoona branch we visited, so I have no comparison as to which branch is bigger. Nonetheless, find the Shangri-La branch spacious enough for kids to play and do their thing. Anyway, here's how it looks like: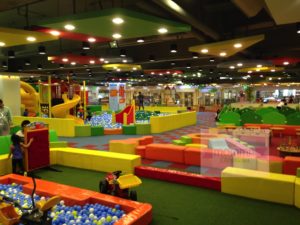 Below is the slide and ball pit area: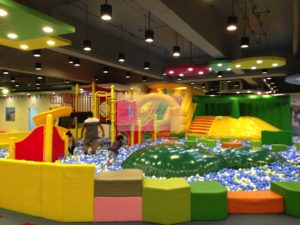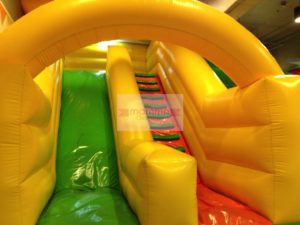 There's also a Role Play Town that showcased mini offices of community helpers like clinic, post office, pizza and ice cream parlor, bakery, and supermarket. There was also a kitchen area where kids can "cook" or "bake."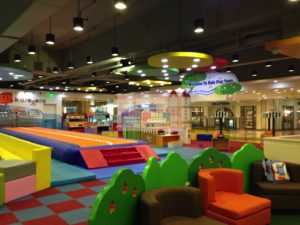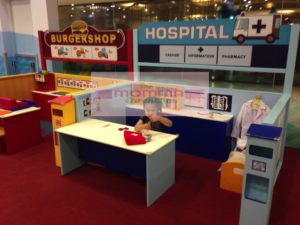 Check out the other facilities: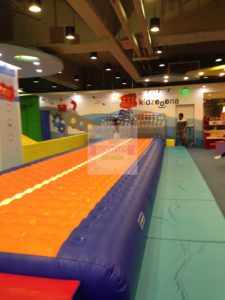 Dollhouses for the girls.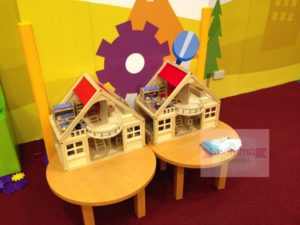 We're not sure how this works. My daughter was having a hard time maneuvering, so she just left. Haha!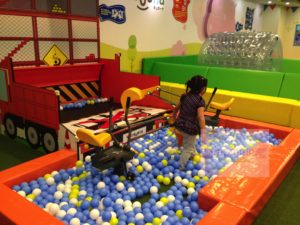 There's also a Waiting Area for the mommas when we get tired from running around!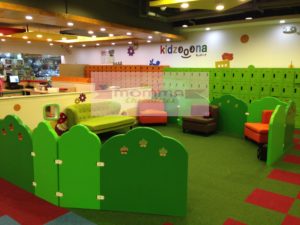 Our Experience
"I had so much fun! Can we go back next week?" said my daughters. They kept saying "Thank you" to us because they enjoyed Kidzoona. Seeing the looks in their faces and how giddy they were running around and trying out the toys in every area, we sure can tell how much they enjoyed it.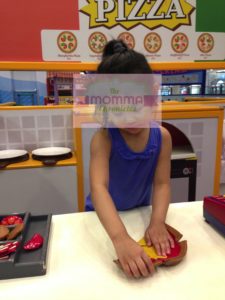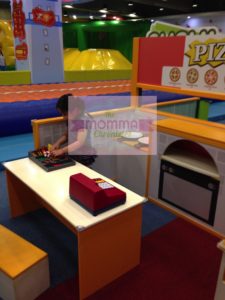 My eldest daughter enjoyed this one. Sadly, the area was small, so she wasn't able to "roll around."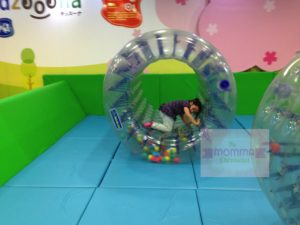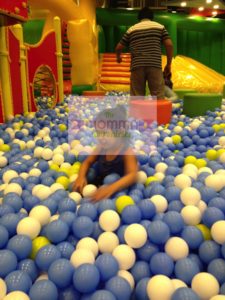 I like this area specifically. My kids are into Lego and anything that concerns building. Apparently, some kids just leave the manipulatives around and my daughter was having a hard time looking for the other pieces. Nonetheless, there are Kidzoona staff who go around and return the toys in their respective places.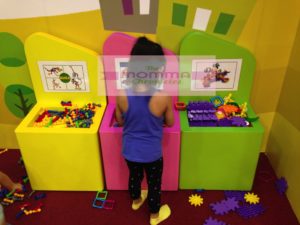 Few Things to Remember:
Ticket prices: P300.00 for 90 minutes and P400.00 for 3 hours. The fee covers one child and one adult companion.
Wear socks. Both kids and adults are required to wear socks while inside the premises.
Bring water! Also, there is a water dispenser on the side to fill you and the kids up after hours of running and playing around.
Extra shirts and small towels are a must! Despite a working air-conditioning unit, running around and chasing kids will definitely get you all sweaty after.
Be early. We went on a weekday to make sure there's not much people and for the kids to enjoy the facilities. By 12 noon, there are lots of (bigger) kids inside, which makes it hard for my girls (they're just three and five) to play with the other facilities.
We have yet to check out the other branches of Kidzoona, but so far, the Shangri-La branch didn't fail us. We all enjoyed sliding, especially my eldest. I like the set-ups in the Role Play Town because it is believable and really encourage a child's imagination. My daughters are bugging me to go back – and we will definitely be back! It's a great way to bond with the family too.
Kidzoona Shangri-La is located at Level 4 in Shangri-La Plaza Mall.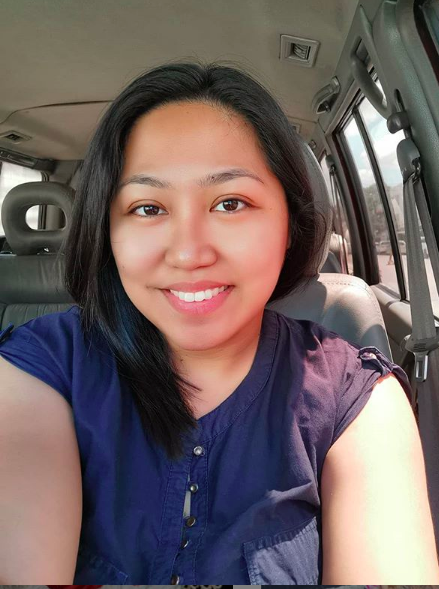 Ayi is a stay-at-home mom of two. When her kids are in their best state, she keeps up with chores, work, and ensuring that her sanity is intact. Join her as she navigates through this rollercoaster ride called motherhood.