When I saw Skip Hop backpacks in Mothercare and the cute Beatrix bags in Rustan's, I instantly fell in love with it. My biggest mistake: I should've bought it immediately. They were so cute, it's not surprising lots of mommas are willing to buy those bags for their little ones. Unfortunately, I wasn't able to get my hands on any of those bags because I was late in school-shopping.
Last weekend, I went to Trinoma to buy school stuff for my preschooler. I am not a fan of character bags so I went from store-to-store to check if there are cute school bags for kids. Thankfully, I found one.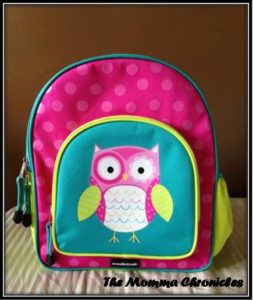 I bought this Crocodile Creek Owl backpack in Powerbooks. It was on their window display (together with two other designs) and immediately went inside the store to check it out. After inspecting it and with my preschooler's blessing, I finally found the right backpack for her.
What I Like about the Bag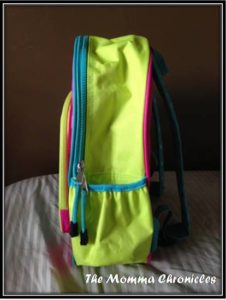 The Crocodile Creek Owl backpack is made of durable nylon and easy to clean materials that is sturdy enough to carry my daughter's things (which consists of milk bottle, packed snacks, extra shirt and water. LOL!). It is also water-absorbent, which is a big plus for me in case of boo-boos. It has fully-lined interior and comes with padded and adjustable shoulder straps, a smaller pocket and an area where I can put my daughter's drink.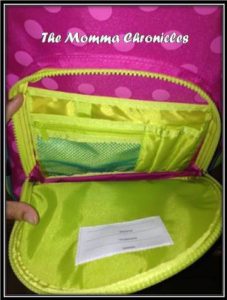 What really made me buy it is the overall design of the bag. I particularly like the catchy design, the owl in the middle and color combination, which is pleasing to the kid's eyes.
I also like the size of the backpack, which measures 11.5 inches width and 14 inches in length. I didn't go for the smaller-sized bags since I want something my daughter can use for years. It's a bit bigger – for now – but still fits right for younger kids. Also, this one is spacious enough to fit my daughter's things and can be used even outside school.
Hold your horses…
Crocodile Creek bags are on the pricey side, considering it's a backpack for kids. The backpack costs P1,499.00 ($30.95) while the lunch box is pegged at P999.00. This is a bit expensive because character bags with the same size costs less than a thousand pesos. You can also buy something bigger but with a different brand with that amount.
I also hope they have more designs available. I checked their website and saw other cute designs but are not available in the Philippines. I would love to get another one for my youngest too.
Still, I'm glad with my choice of backpack. It fits my daughter and she loves it too. She was even excited to use it in school, although it makes it hard for me to take a picture of her while wearing the bag. I do hope this will last longer.
You can check out Crocodile Creek bags in National Bookstore and Powerbooks. Other designs available in the Philippines are Fairy and T-Rex.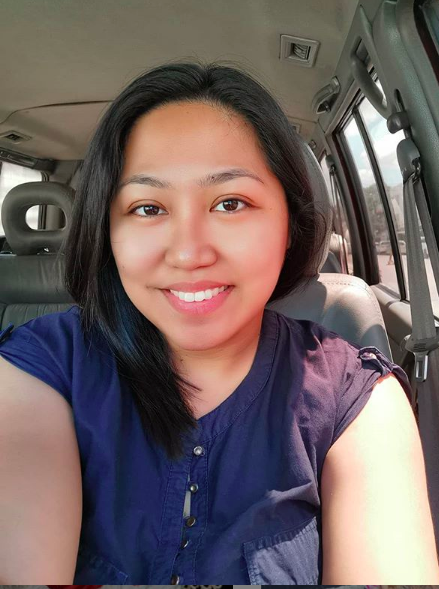 Ayi is a stay-at-home mom of two. When her kids are in their best state, she keeps up with chores, work, and ensuring that her sanity is intact. Join her as she navigates through this rollercoaster ride called motherhood.