Prior to our Japan trip, my husband kept on giving me pointers when dealing with Immigration people. He kept stressing the importance of "keeping it cool" and "be relaxed" because he saw a lot of instances of Filipinos being offloaded. I didn't take it seriously because for me, there's nothing to worry about. We are going to leave the Philippines and enter Japan legally and legitimately, so what should be the problem, right?
Until I was "questioned" by Japanese Immigration.
I wasn't brought to a separate room, but the Immigration official asked me more questions compared to my husband. My husband was waiting for me outside since he got through Immigration faster than me, so it looks like I was alone. The Immigration official asked me questions like the purpose of my visit, where I'll be staying in Tokyo, if I'll go back to the Philippines after six days, and the places I plan to go. I was surprised because the husband passed through in a breeze and here I was, being asked for the purpose of my visit among others.
How did I get away with it? I told the Immigration officer that I was on a honeymoon. Haha! Well, the trip was sort of a honeymoon because it was our first time to go out of the country. I wasn't wearing our wedding ring though, but I pointed at my husband and told the officer that he was already waiting for me outside. The Immigration Officer apologized and congratulated me after. Nonetheless, next time, I have to wear my wedding ring and bring a copy of my marriage certificate.
A similar case happened to my husband.
A week after we got back from Japan, my husband went to China for a business trip. Unfortunately for him, he was questioned by an Immigration officer in the Philippines. My husband's name was very common, so the IO informed him that there was an existing Arrest Warrant, which was issued in 2015, under the same name. He was surprised and told the IO that he just left the country the previous week and he wasn't informed about the warrant. The IO kept shaking his head and saying, "Nako pano yan sir. May warrant of arrest ka." He also asked if my husband has Immigration Clearance because the warrant of arrest of his namesake won't allow him to leave the country.
The husband was calm the whole time, so he had to use the "lawyer" card when asked about his occupation. The IO had a change of heart because obviously, he cannot extort money from my husband without going legal and immediately told him he could go inside. My husband suddenly asked him questions regarding the warrant, like the complete name of the person to be arrested, birthday, and place of residence. Even if they have the same name, what are the odds that they will have the same birthday or middle name or age, right? Obviously, the IO just focused on the name without checking further if the person in front of him and the person described in the warrant are one and the same.
What to do when questioned by Immigration Officer?
Be polite. A simple "Good morning / afternoon" shows respect, so give them that.
Be calm. Immigration officers are doing its job in ensuring that no Filipino will be a victim of human trafficking. Fidgeting, sweating profusely, and looking nervous are some of the signs IO consider as "red flags," so make sure you are as calm as possible. Some IOs are also "testing" Filipinos to see who will fall in the trap. Talk to the IO calmly, answer the questions truthfully, ask the reason why you are being brought to a different room (if applicable), and do your best to avoid showing some signs of panic.
Honesty is the best policy. Being honest goes a long way. Save yourself some hassle by answering IO's questions truthfully. I suggest you answer only the questions being asked and don't offer further details.
Dress appropriately. Whether you're going on a vacation or a business trip, dress decently and appropriately. Some IOs are doing some profiling based on physical appearance. If you look suspicious, then you will most likely be questioned.
Don't make a scene. It's normal to be surprised or defensive when you are questioned. Unless you are being harassed or asked to do something indecent, don't make a scene. It will make things worse.
Bring some back-up. Documents, I mean. The husband wasn't able to do this since he's been in and out for years, but to avoid incidents like this in the future, he needs to bring a copyof his birth certificate at the very least. If you are married, especially for female travelers, bring a copy of Marriage Certificate to prove that you are married. Some say copies to prove one's financial capacity must be presented in case of emergency, so this could be a good idea as well.
Relax. IOs are humans doing their job. Don't be afraid.
Dealing with Immigration Officers can be nerve-wracking. Just relax. You're not doing anything wrong or illegal, so there's nothing to worry about.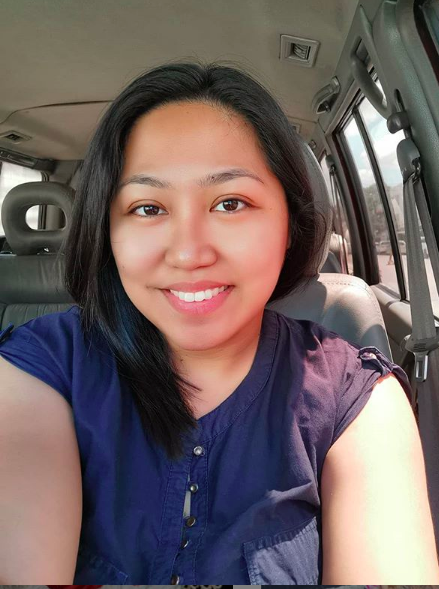 Ayi is a stay-at-home mom of two. When her kids are in their best state, she keeps up with chores, work, and ensuring that her sanity is intact. Join her as she navigates through this rollercoaster ride called motherhood.