You know when they say time flies when you have kids. Well, that's true. When I gave birth to my two daughters, I was wishing for that day when they are easier to handle. That time has come.
My daughters are just five and seven, and yet, I can sense that they are slowly drifting. In fact, they demand independence. They can eat, take a bath, change their clothes, and sleep on their own. Gone are the days when I have to stay beside them until they fall asleep. They no longer "beg" that I bring them to their classroom and insist that they do things on their own.
Then, my eldest had a field trip in their school – and parents were no longer allowed to join. To be honest, I wasn't ready for it. My husband and I don't want her to come partly because we're paranoid but in reality, in our eyes, she's still that baby who cries when I let go of my hand.
Nonetheless, we allowed her to join because despite the concerns, we wanted her to experience something new. We gave her a mobile phone and instructed her to answer the phone when I call, which she never did because she was "busy with her friends." Ha!
The whole day, I was agitated. I know that she can manage herself and she's responsible enough to know what to do but I can't help but worry. A part of me is saying that the time will come when the kids won't need me anymore and it's okay. Still, being a mother, it's my job to worry, regardless of how old they are.
Anyway, my daughter called me around 3:30 pm and told me that they're on their way home. I was relieved to finally hear something from her and immediately rushed to her school to pick her up. I was too excited to see her and I can't wait to hear her stories.
What I'm trying to say is time flies fast and we won't even notice. In a blink of an eye, they're all grown ups and doing their own thing.
Therefore, spend as much time as we can with our kids. Simple things matter, so make time for those little things as well like staying with them until they fall asleep or joining them while they play. Teach them the importance of responsibility and being independent, but never forget to include "fun" as well. Make the most out of the time we have with them because we can never get that back.
The kids still need me from time-to-time, but they're not as clingy as three years ago. I know that day will come when they're big enough to handle their own wounds and bruises, but whatever happens, I will also be there beside them, waiting and catching them when they fall. After all, being a mother doesn't have an expiration date, right?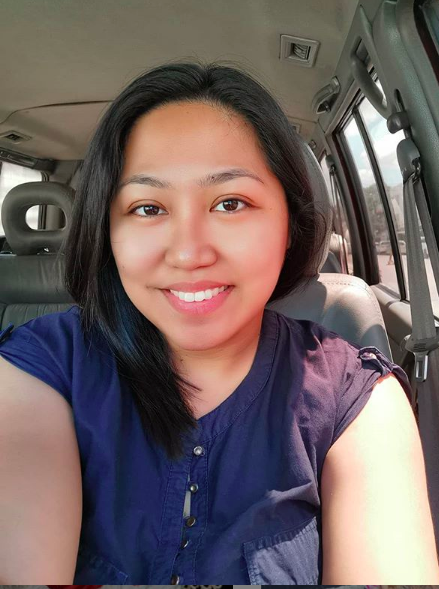 Ayi is a stay-at-home mom of two. When her kids are in their best state, she keeps up with chores, work, and ensuring that her sanity is intact. Join her as she navigates through this rollercoaster ride called motherhood.