When I was planning our Hanoi trip, I constantly bugged the husband to allot one day for sightseeing because I really want to go to Ha Long Bay. He couldn't promise since, well, that was supposed to be a business trip, but if time permits, we'll give it a go.
Thankfully, the universe conspired with me and we had a free day. I booked Ha Long Bay tour through Klook but the group on our chosen date was already full. Good thing, Movenpick Hotel Hanoi has a Travel Desk. They assisted us and found us a cruise at the last minute, Athena Luxury Cruise.
Our Trip to Ha Long Bay
I don't know much about Ha Long Bay so I had little expectation. All I know is that friends who went to Vietnam told me to take a day off and visit this place.
Well, good thing we did.
It was a three-hour bus ride from Hanoi to Tuan Chau Harbor. There are also tons of people going in and out, which proves the Vietnamese's point that Ha Long Bay is a must-visit in their country. We also found tons of boats in the area, which is a testament of how popular the place is as a tourist destination.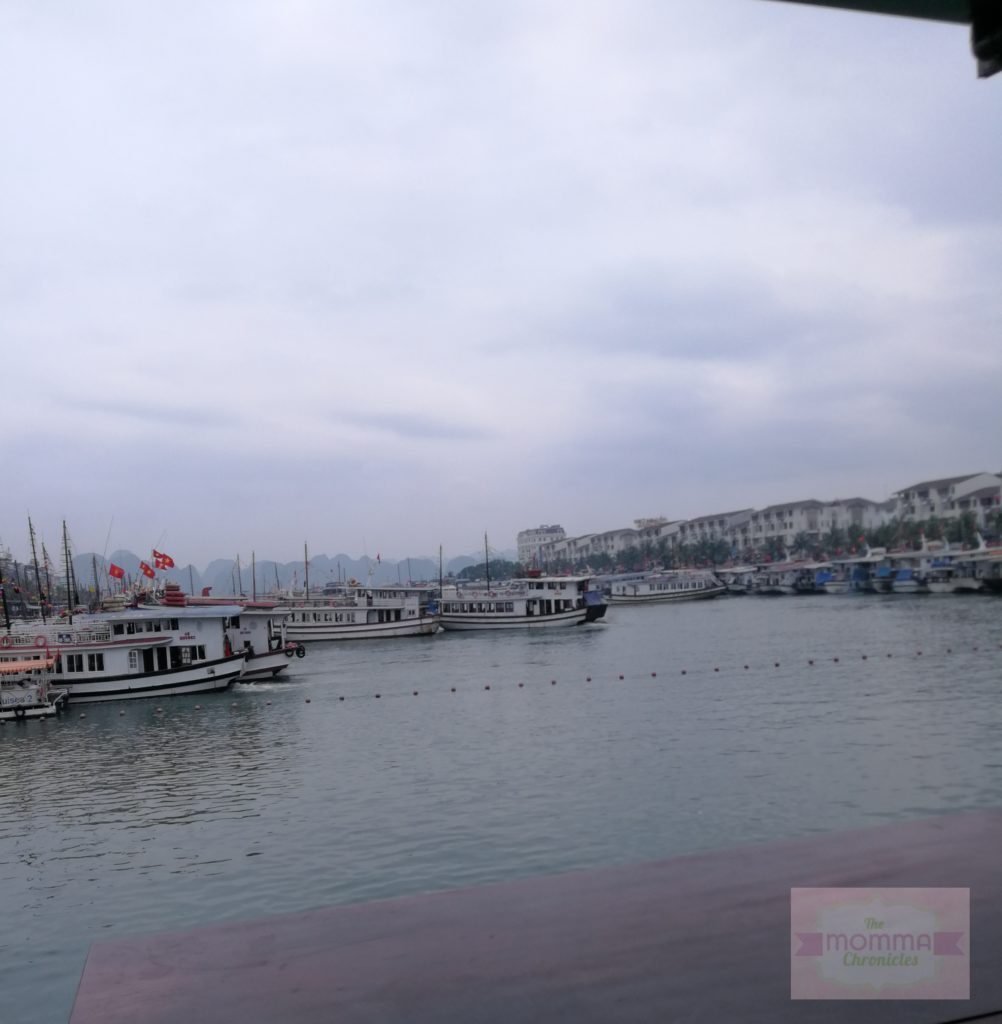 I also noticed a lot of hotel establishments in the area. New resorts are being built, including a hotel patterned after King Kong. It turns out the movie was shot in Ha Long Bay; hence the dedication to this creature.
Nonetheless, I don't recommend that you book a hotel in the area. It is too far from Noi Bai International Airport and there's not much to see in the area except for Ha Long Bay.
Lunch Time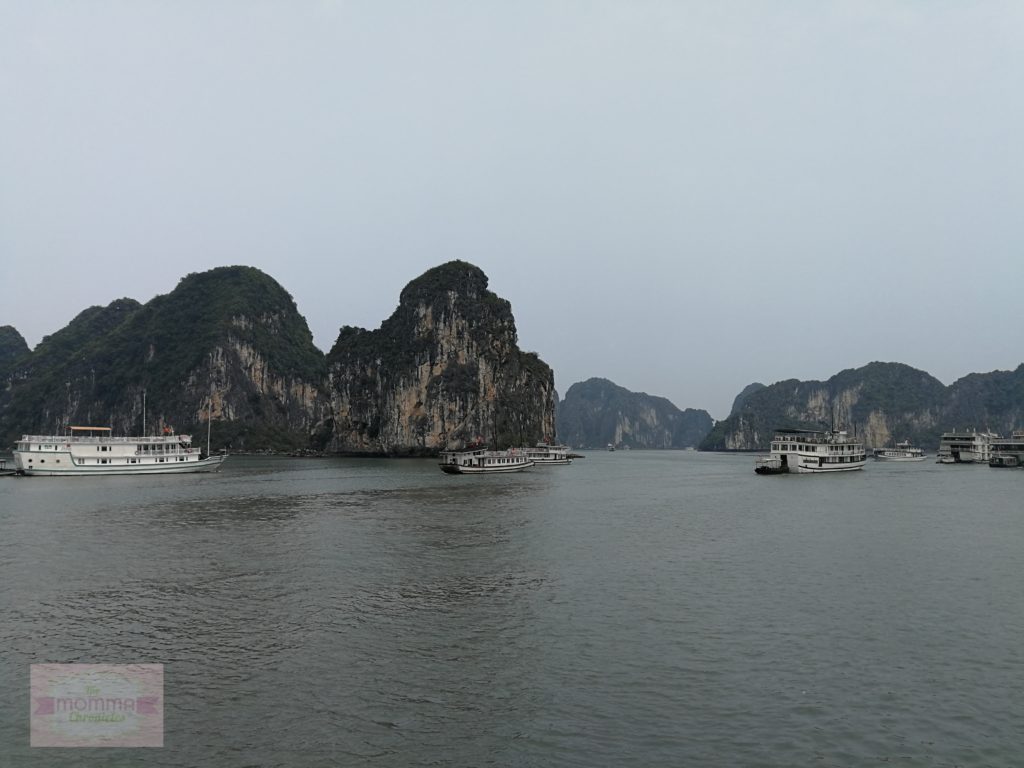 Lunch was immediately served and we feasted on seafood. Sadly, I was allergic to shrimp and oysters, so the husband took my share.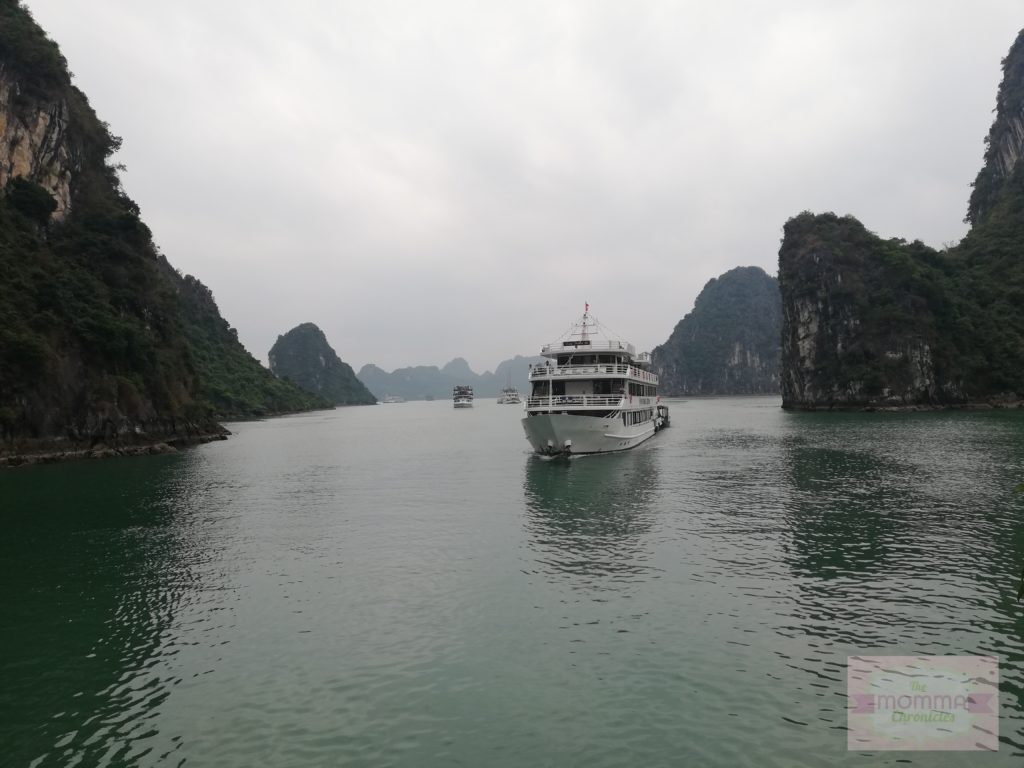 Anyway, we cruised towards Hoa Cuong area as we enjoy our meal. As we go through the cruise, we were welcomed with thousands of limestone islands and islets as well as various rock formations.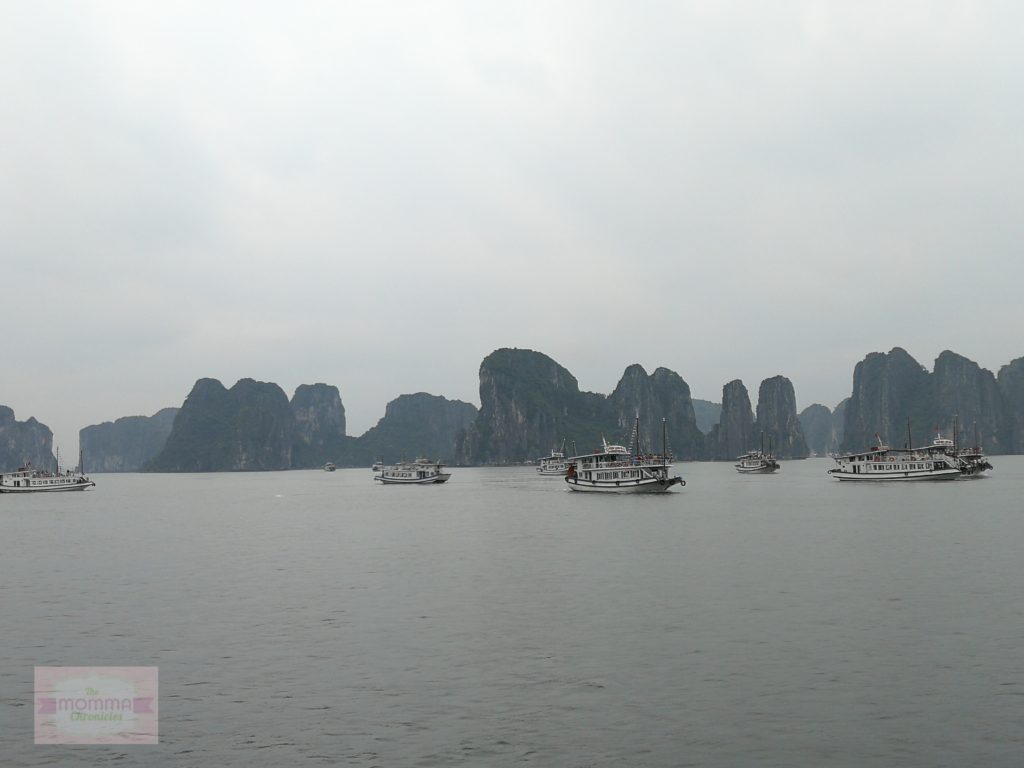 The scenery was one of the best I've seen.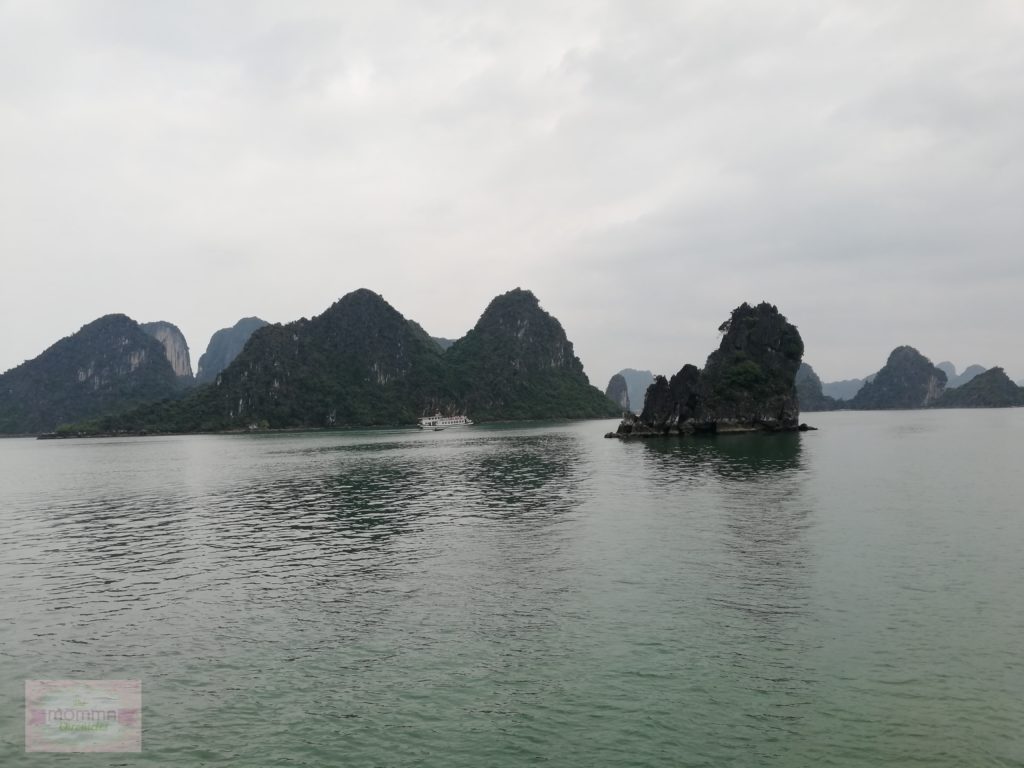 Ba Hang – Kayaking / Bamboo Boat Ride
Then, we went to Ba Hang area, which used to be a fishing village. We were asked to choose between riding the bamboo boat and kayaking. The husband and I wanted to kayak, but most people in the group went for bamboo boat ride so we decided the last minute that we'll do that as well.
The bamboo boat fits five people. Don't get your hopes up though on the bamboo boat. I was thinking it's more like a raft made of bamboo but in reality, it's actually a boat with bamboos on the side.
Wrong move, though. The husband and I felt we'll have more fun kayaking instead of riding the bamboo boat. Haha!
Anyway, we went around the area and enjoyed the scenery.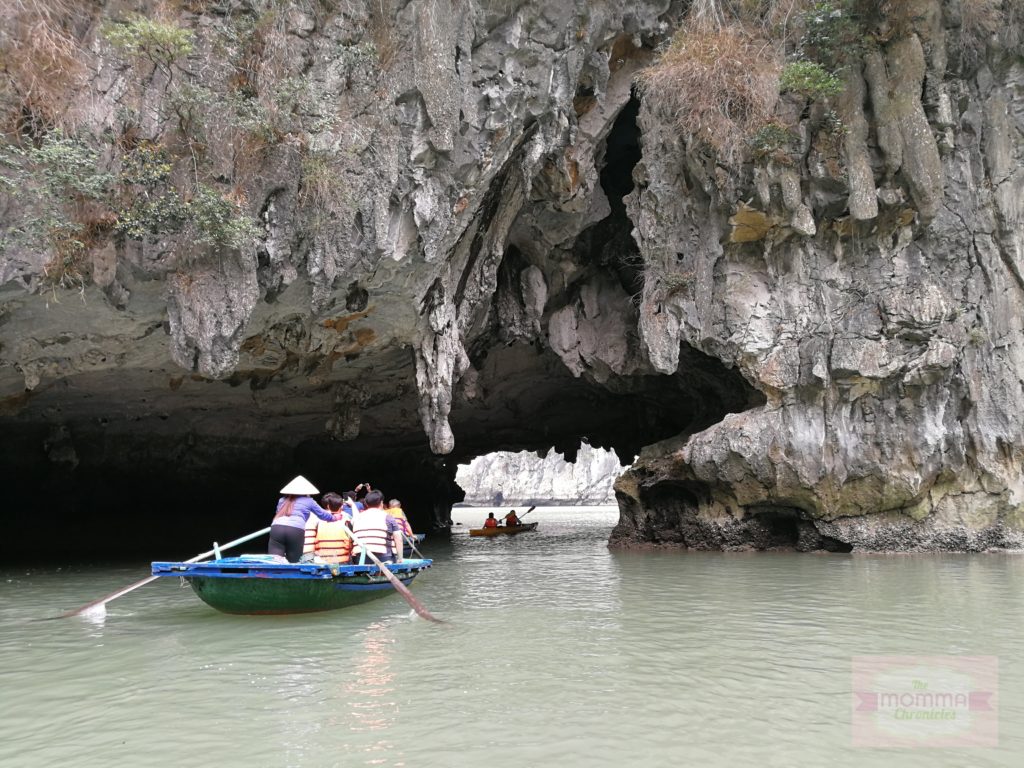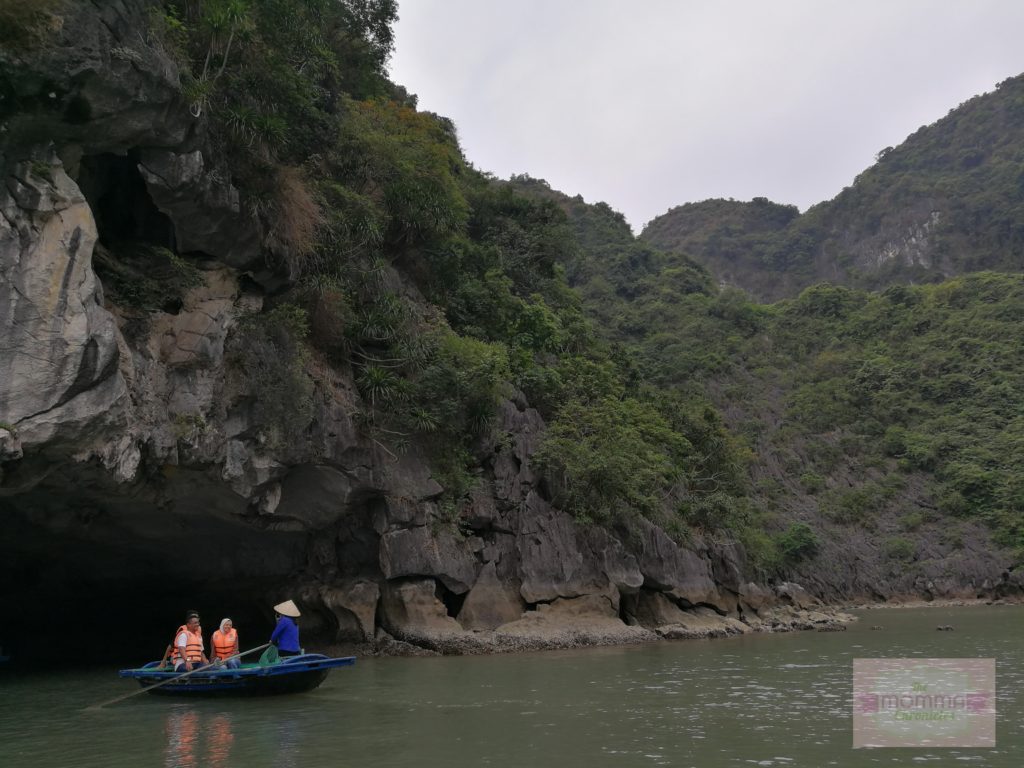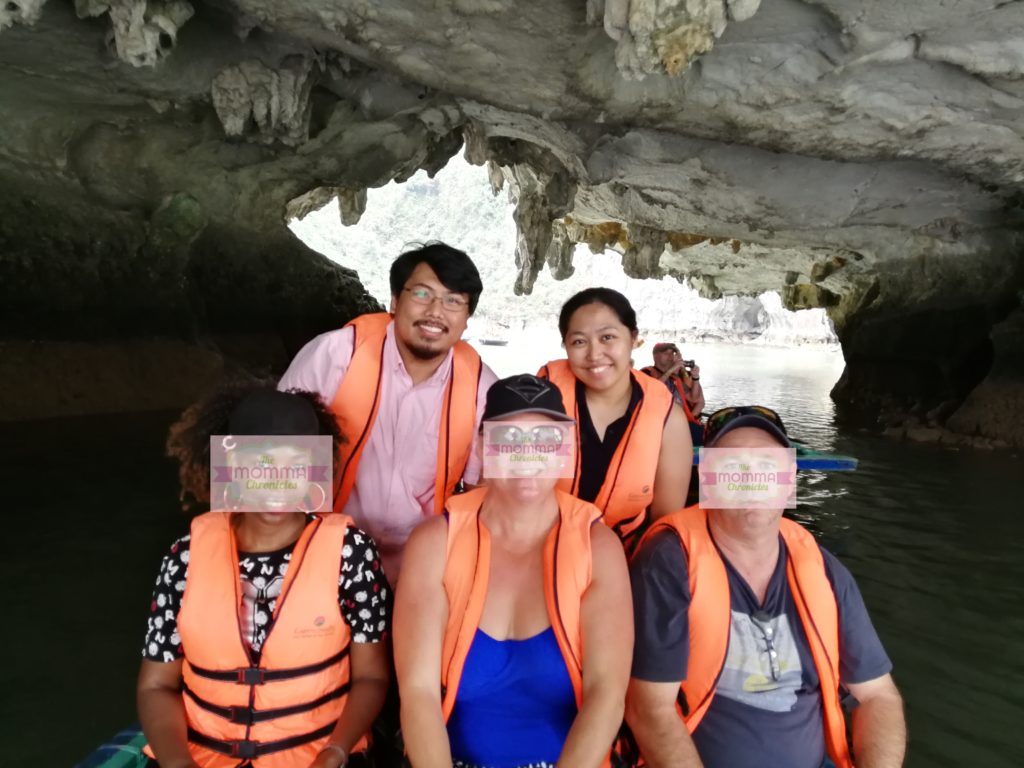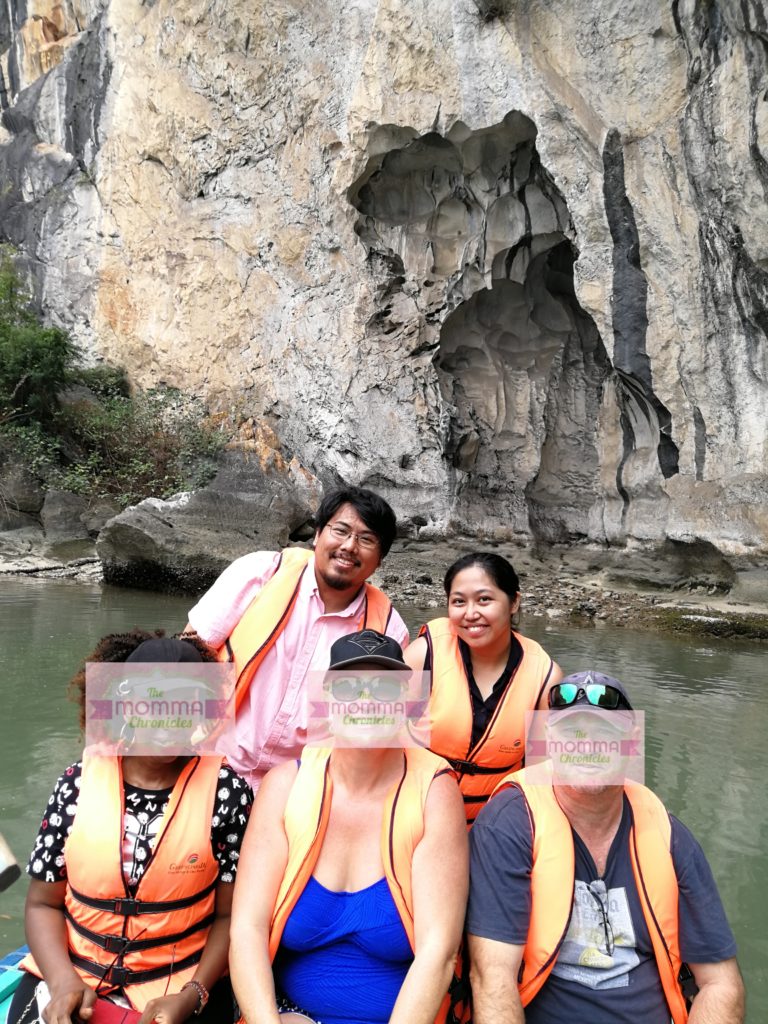 We each gave the "driver" VND 100,000. There are families living in Ba Hang whose main source of income is the bamboo ride, so it is recommended to be generous on giving tips.
Visiting Thien Cung Cave
After Ba Hang, we were brought to Thien Cung Cave or "Heavenly Palace" Cave, one of the beautiful caves in Ha Long Bay. It was discovered in 1993 when fishermen sought shelter from a bad storm.
Be ready to climb because there are hundreds of steps before you see the opening of the cave.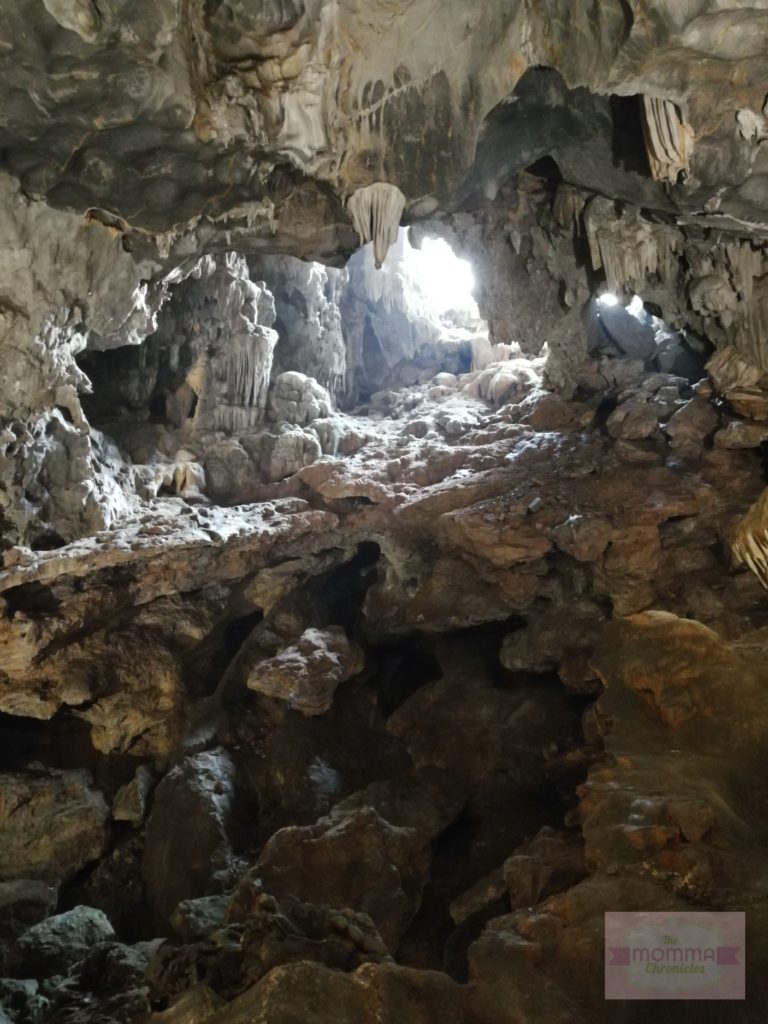 Thien Cung Cave has tons of stalactites and stalagmites formation. Our tour guide kept telling us about certain images like dragons, mermaid, and birds. My imagination wasn't working well at that time because I didn't see any images. Haha!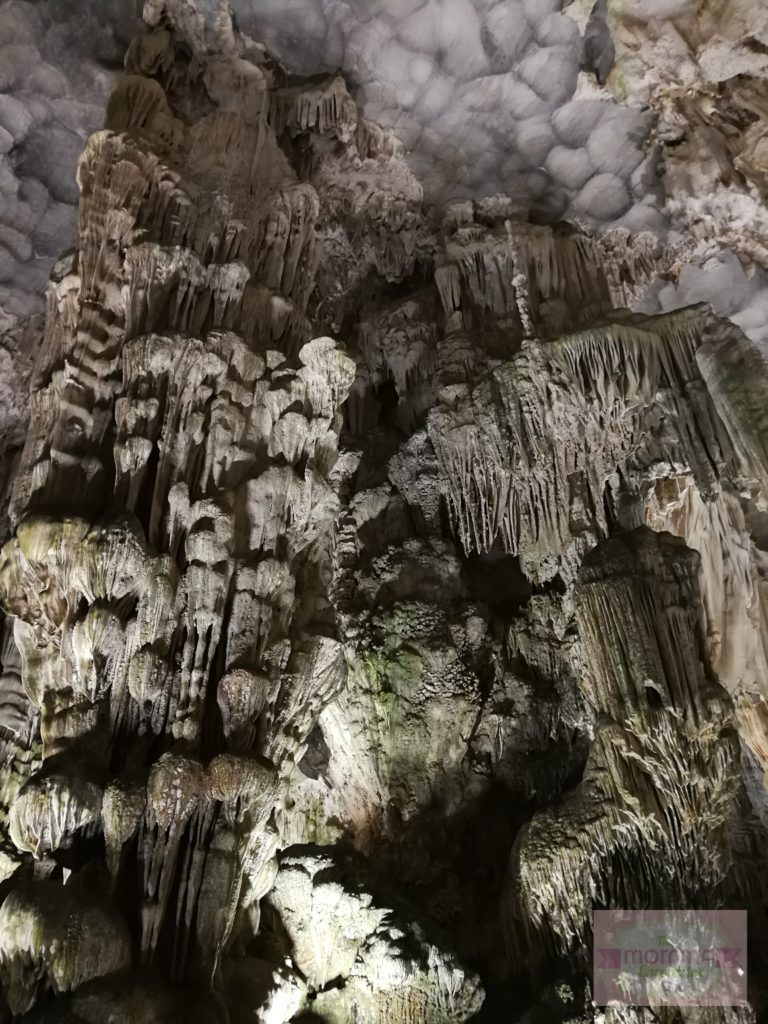 According to our tour guide, there are lots of caves in Ha Long Bay that are yet to be discovered. Due to time constraints, we only explored just one cave. If we availed of the overnight package, there'll be a lot more to explore.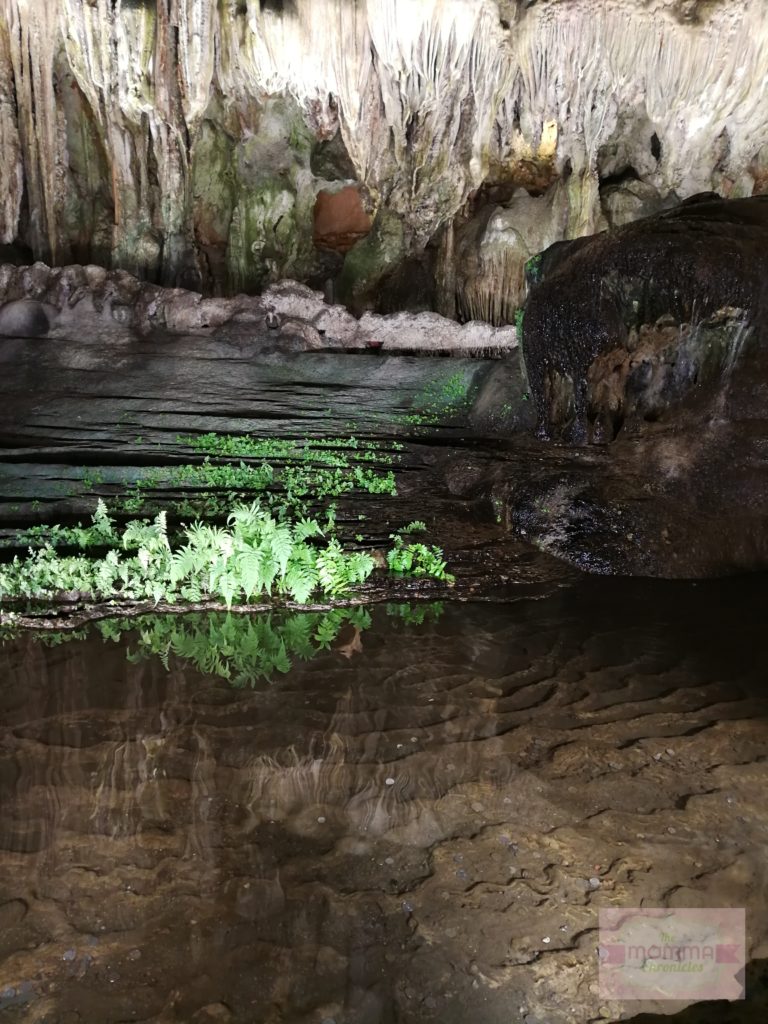 Cooking Class
Not all day cruises have cooking class. Luckily, we have one because I got hungry during the cruise. Haha!
We were taught how to prepare Vietnamese Summer Rolls, which is different from Spring Rolls (I think it has something to do with ingredients and preparation). Yum!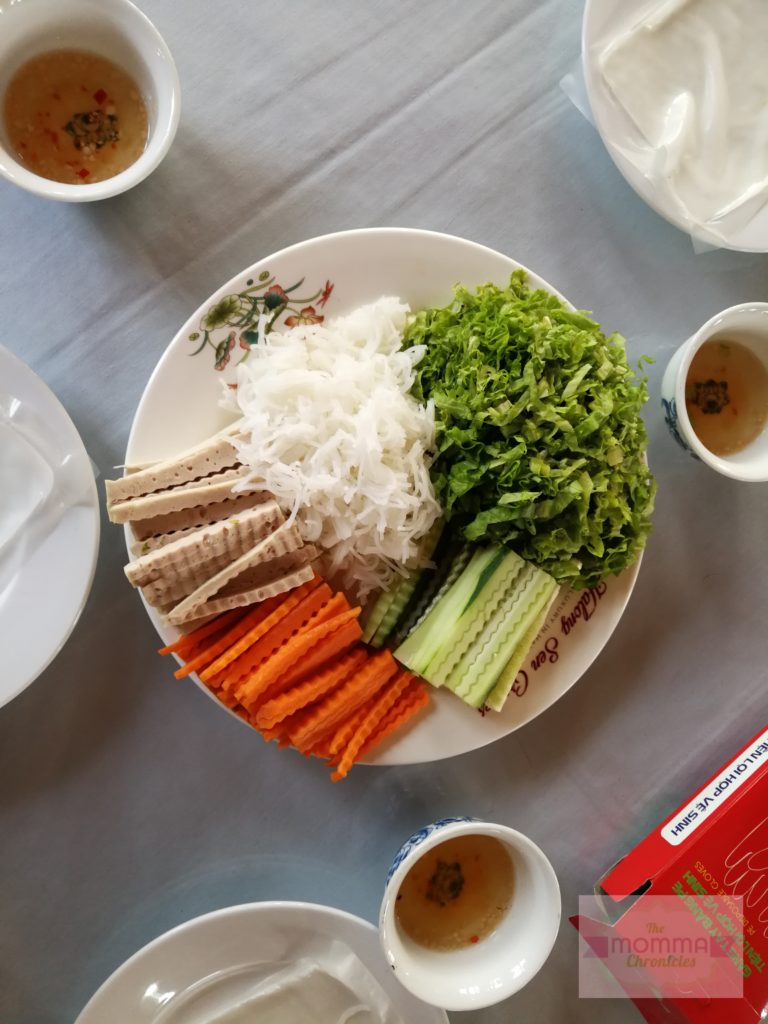 The cruise also served Lotus tea and candied lotus seeds. It is best to eat these two at the same time since the bitterness of the tea and sweetness of the lotus seeds blend well.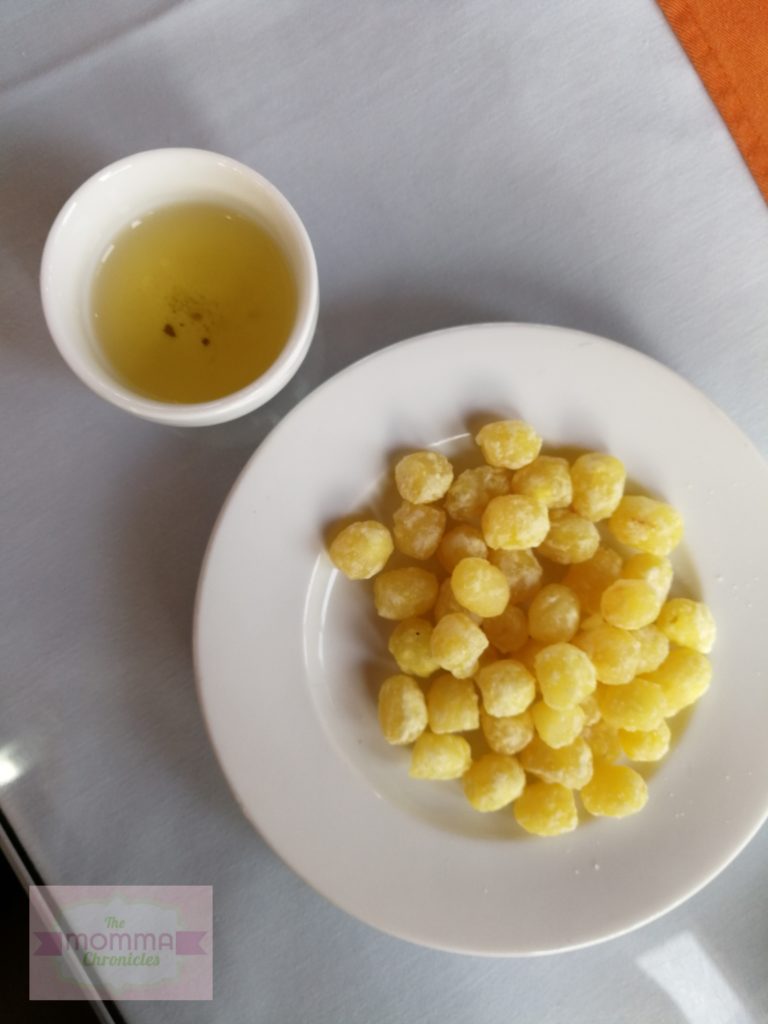 Tips and Things to Remember when Going to Ha Long Bay:
Go for the luxury cruise. It may be more expensive, but going for the luxury cruise is highly recommended. There are fewer people in the group (max of 20), which means you can enjoy the cruise more. Of course, you could take better pictures without anyone blocking the way. You could check out my review of Athena Luxury Cruise.
Wear comfortable clothes and shoes. This is a must. I have shorts and shirt but I didn't bring rubber shoes for this trip. Good thing I brought my trusted slippers, so taking the stairs and going around the caves were not much of an issue.
Bring extra clothes. The weather was cool and the temperature inside the cave was a little cold, so you won't perspire that much. Still, you could get wet from kayaking or boating, so it's better to be safe.
Bring snacks. Your cruise provider prepared lunch during the cruise. Stopovers are also part of the itinerary. But if you're like me who always gets hungry, it is best to bring snacks so you could have something to munch on, especially while on the bus. Don't worry though since there will be a stopover where you can buy food and drinks.
Money is a must. The cruise will provide sumptuous lunch, but you still need Vietnamese dong to pay for other expenses like drinks and souvenir items. You'll have to give a tip to the person operating the bamboo boat in case you opted for that as well.
More importantly, just enjoy the cruise. Ha Long Bay is one of the majestic things you'll see, so live in the moment. It won't be considered UNESCO World Heritage Site for no reason.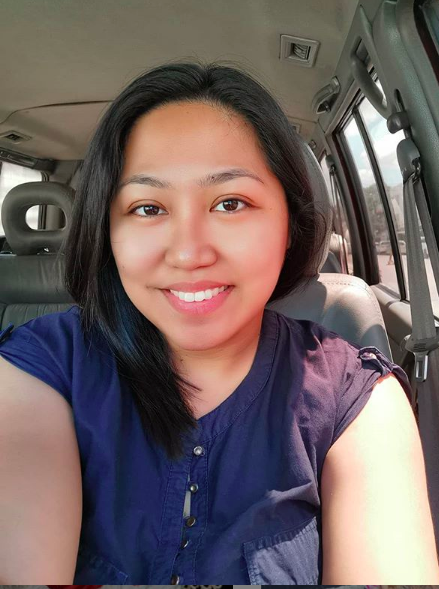 Ayi is a stay-at-home mom of two. When her kids are in their best state, she keeps up with chores, work, and ensuring that her sanity is intact. Join her as she navigates through this rollercoaster ride called motherhood.