One of the popular things to do when in Hanoi is to visit Ha Long Bay, which is a three-hour bus ride from the country's capital.
During our trip, Ha Long Bay was not really part of our itinerary since we went there for business reasons. I think the Vacation gods heard my plea and allowed us a free day to see this gem.
Since everything was last minute, my first choice for cruise provider could no longer accommodate us. Thankfully, Movenpick Hotel Hanoi has another cruise provider – Athena Luxury Cruise.
Here's our experience with them + why we recommend Athena for your daytrip in Ha Long Bay.
The Bus Ride
We were picked up in our hotel at around 8am, which is a big plus for us. Some tours require you to go to a meeting place somewhere in the Old Quarter, which is a turn-off for me. After all, Old Quarter is a busy place and if you're not familiar with it, then one could get lost easily.
We also opted for the luxury cruise because there are fewer people in the group (we were only 15 during our trip and 12 in the bus); hence less crowded in the bus and boat.
Anyway, we rode on a limousine bus, which was clean, spacious, and comfortable. The bus has cushioned seats and headrest, is equipped with WiFi, and has USB capabilities, which are useful for charging the phone.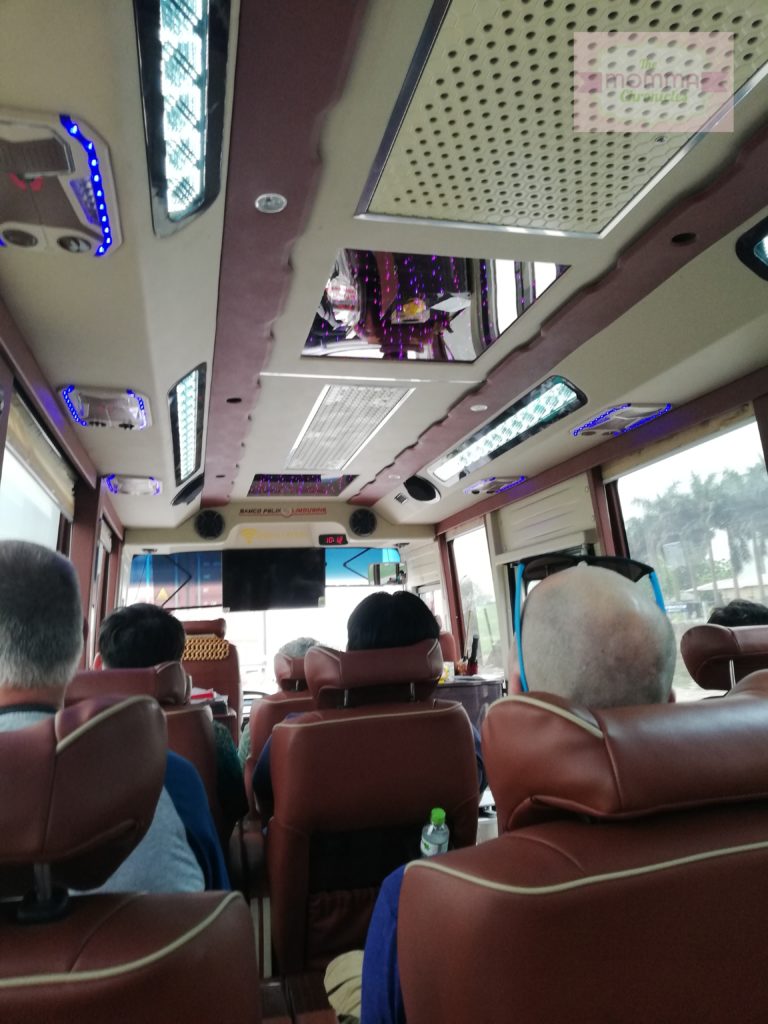 I'm not that tall so I have sufficient room to stretch my legs. Luckily for the husband (he's 5'8″), there's enough leg room for him as well.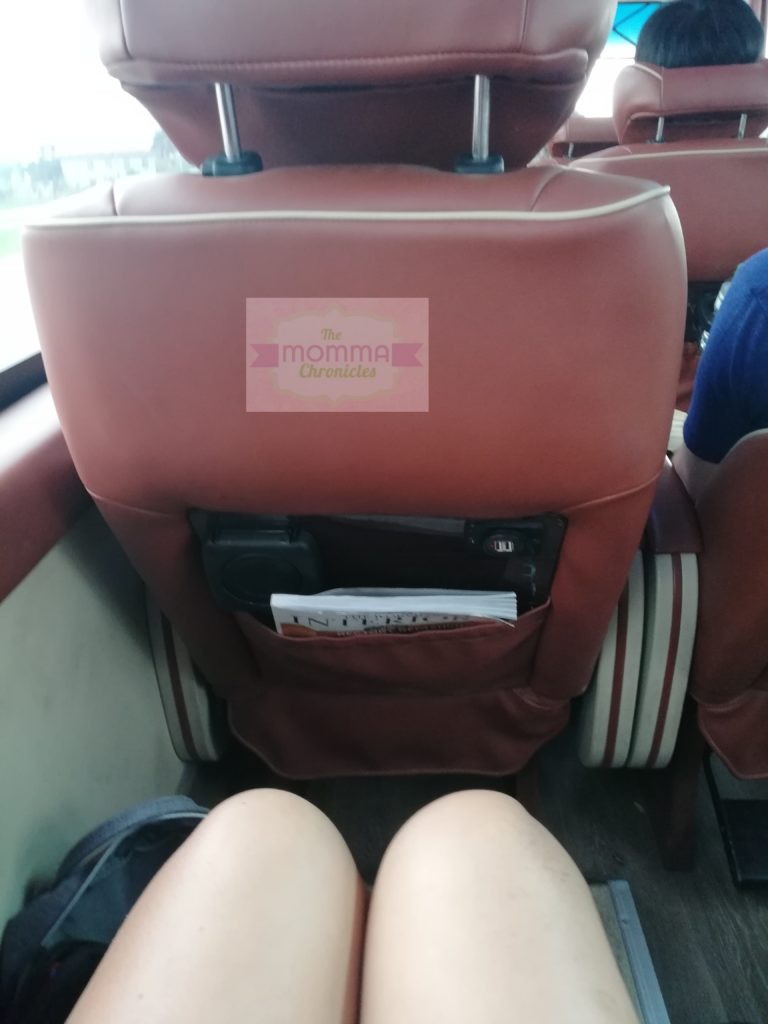 Food
Welcome tea were immediately served upon arrival.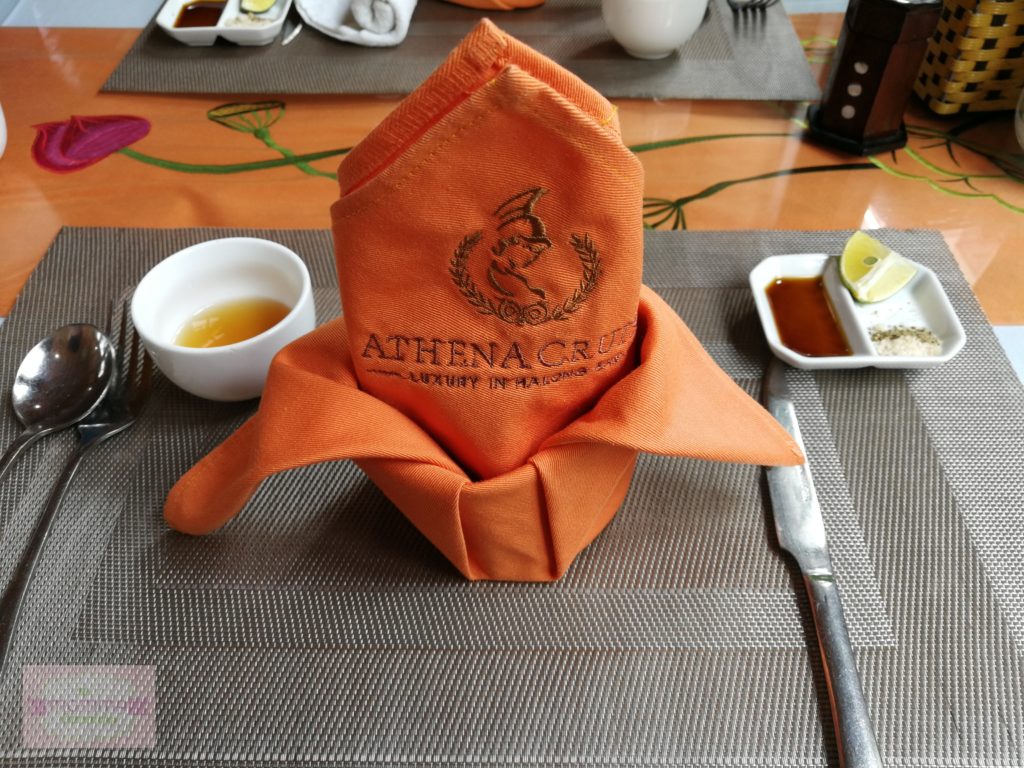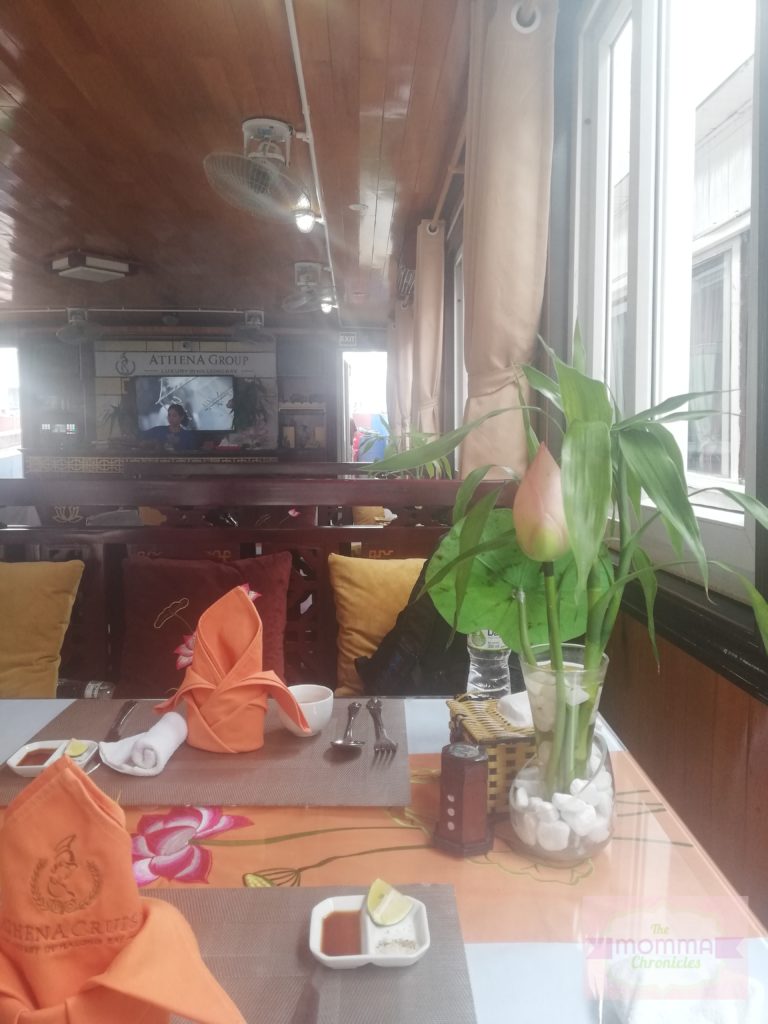 After that, the kitchen crew readily served our meals. We started with soup,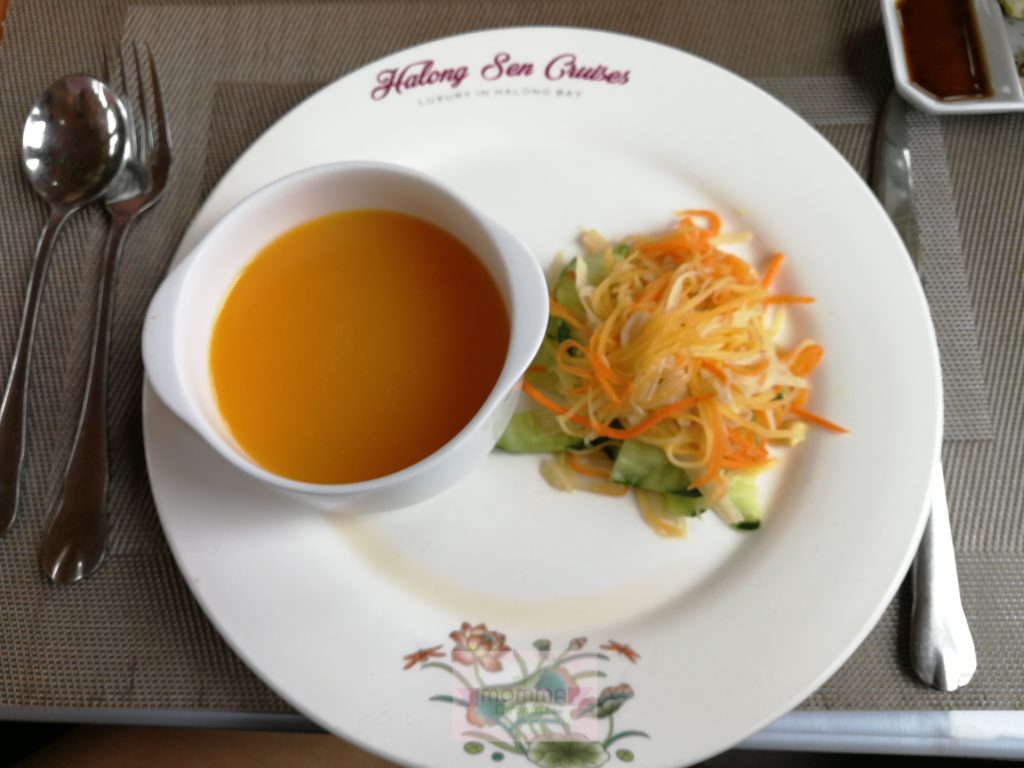 appetizer,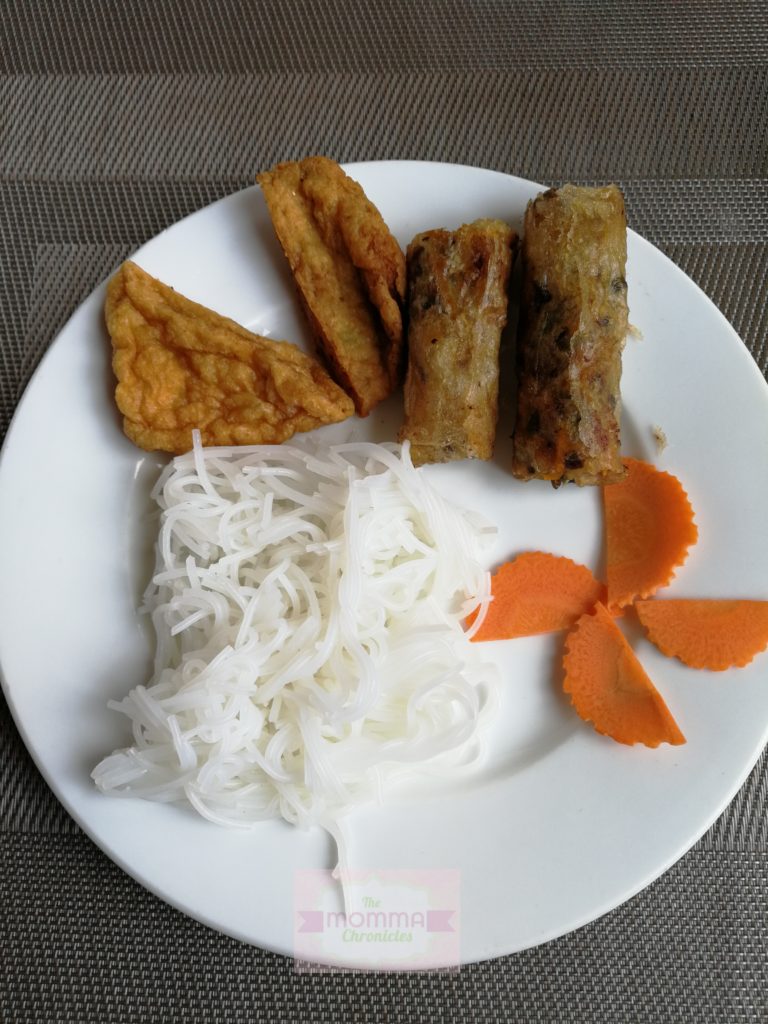 some oysters and shrimps, which sadly, I'm allergic at so the husband ate these all,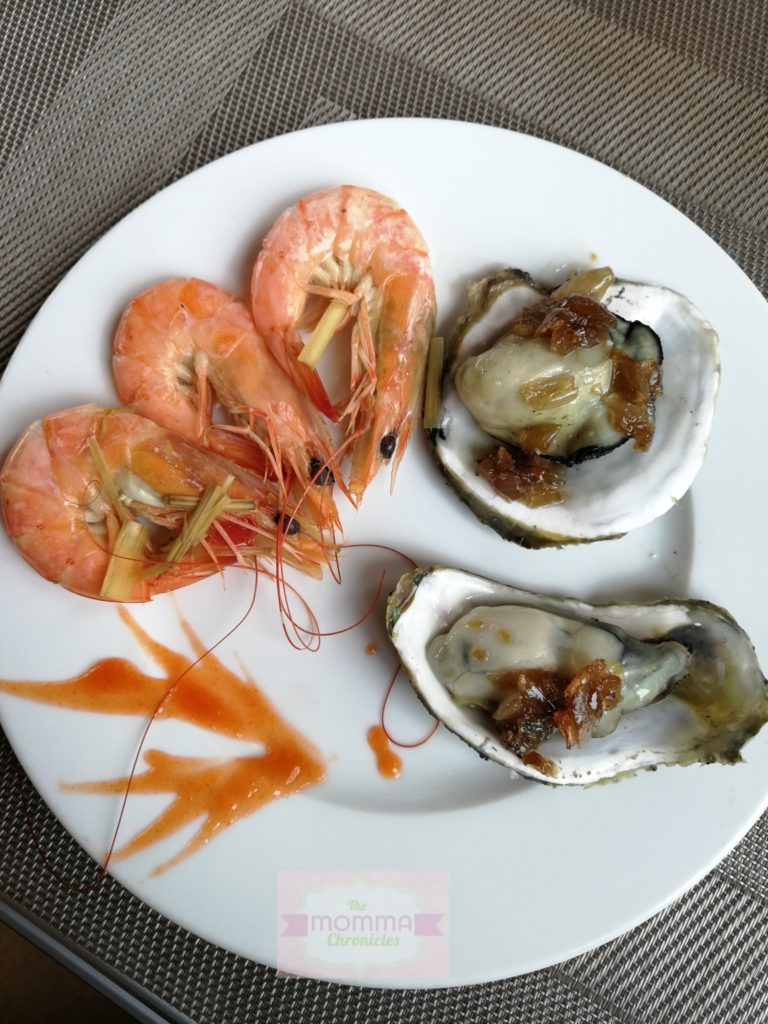 and of course, the main course.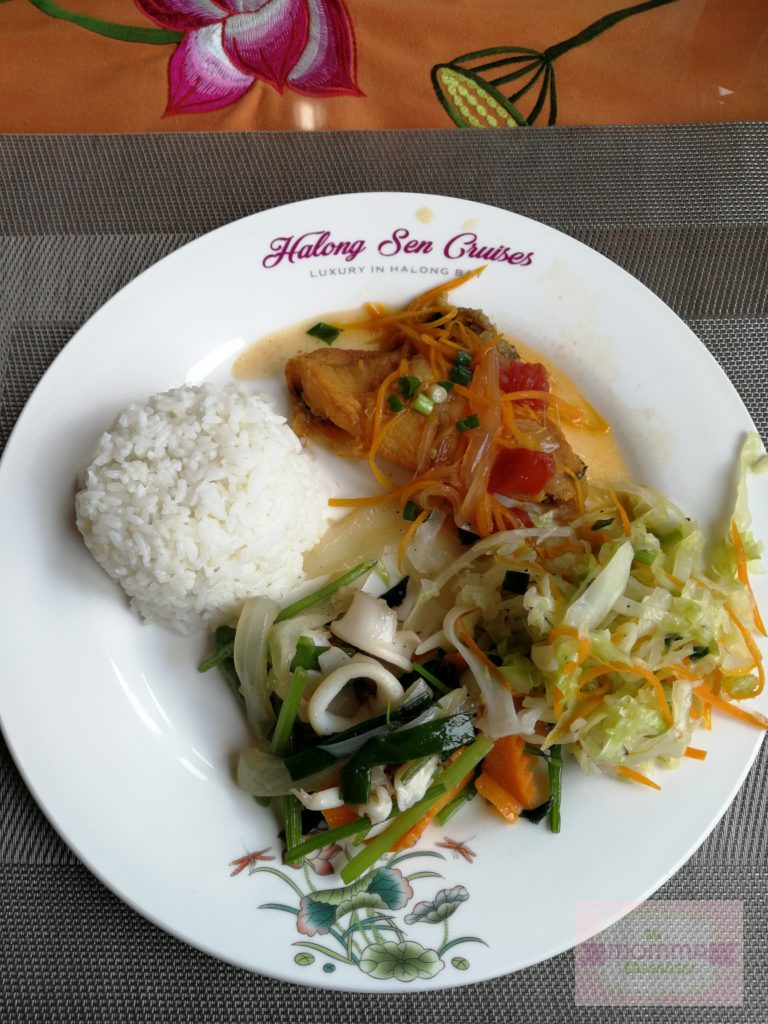 Vietnamese cuisine includes a lot of veggies and they take sotanghon seriously. To be fair, the food tastes good and it did fill our tummies without feeling bloated. I wish they served dessert though. Haha!
Some cruise providers let you choose between vegetarian or seafood meal. We didn't have that option in Athena, although they did ask the group if we are allergic to particular food.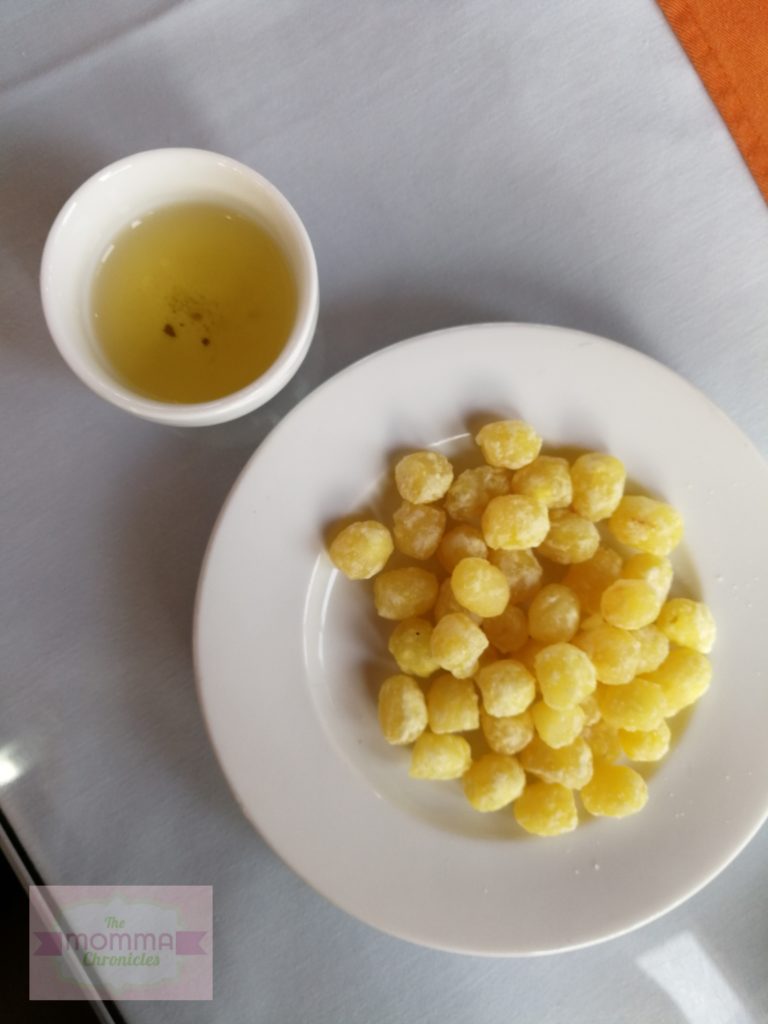 What's Included in the Day Trip Itinerary
Ours was only a day trip so here's the list of our activities:
Stopover in Hai Duong. Make sure you explore the souvenir shop and be amazed with the artistry of the Vietnamese.
Lunch while cruising Hoa Cuong area where the limestone island formations seem to be endless.
Kayaking / bamboo boat ride at Ba Hang
Visit to Thien Cung Cave, one of the most beautiful caves in Ha Long Bay
Cooking class. Overnight cruise usually have this activity but for day trips, only few, including Athena Luxury Cruise offer this. For other cruise providers, they offer afternoon refreshments.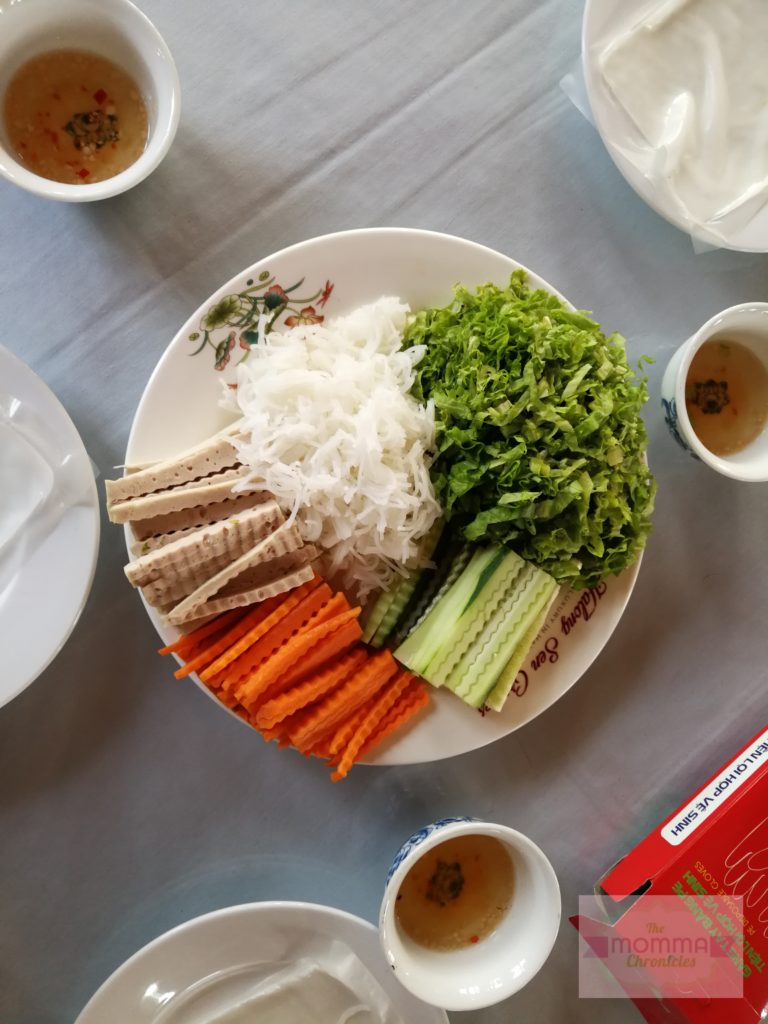 Cruising in Ha Long Bay + Service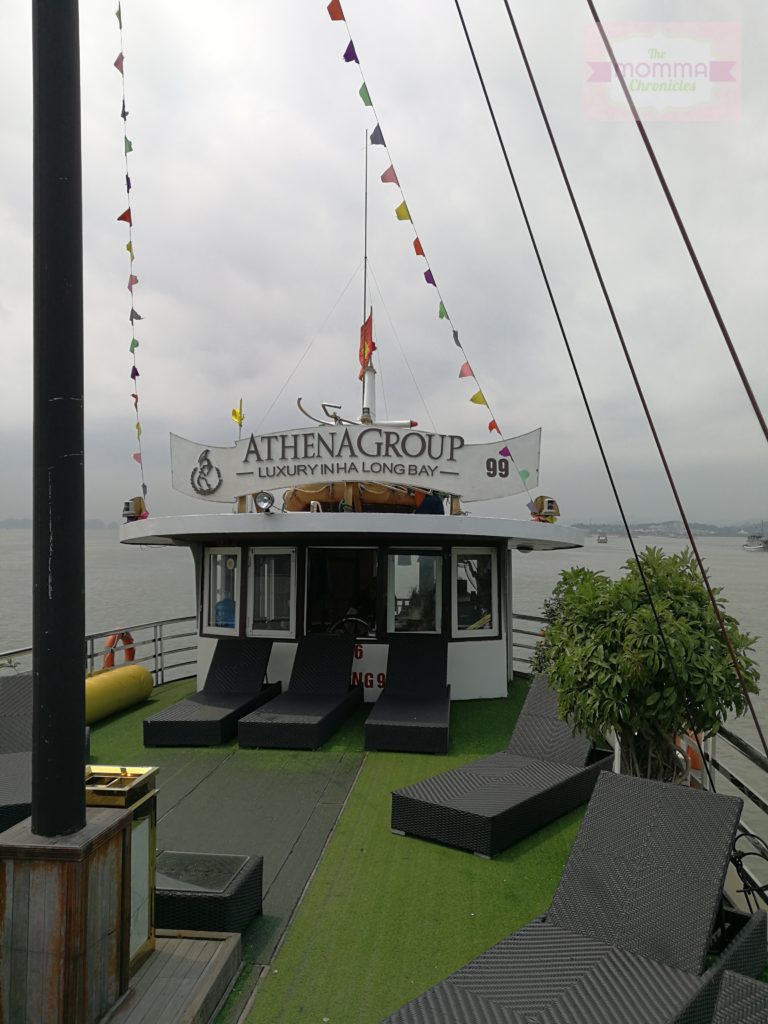 As soon as we're done eating, it's time to take pictures. The boat has a deck with deck chairs, in case you want to sunbathe, take pictures, or to simply enjoy the view.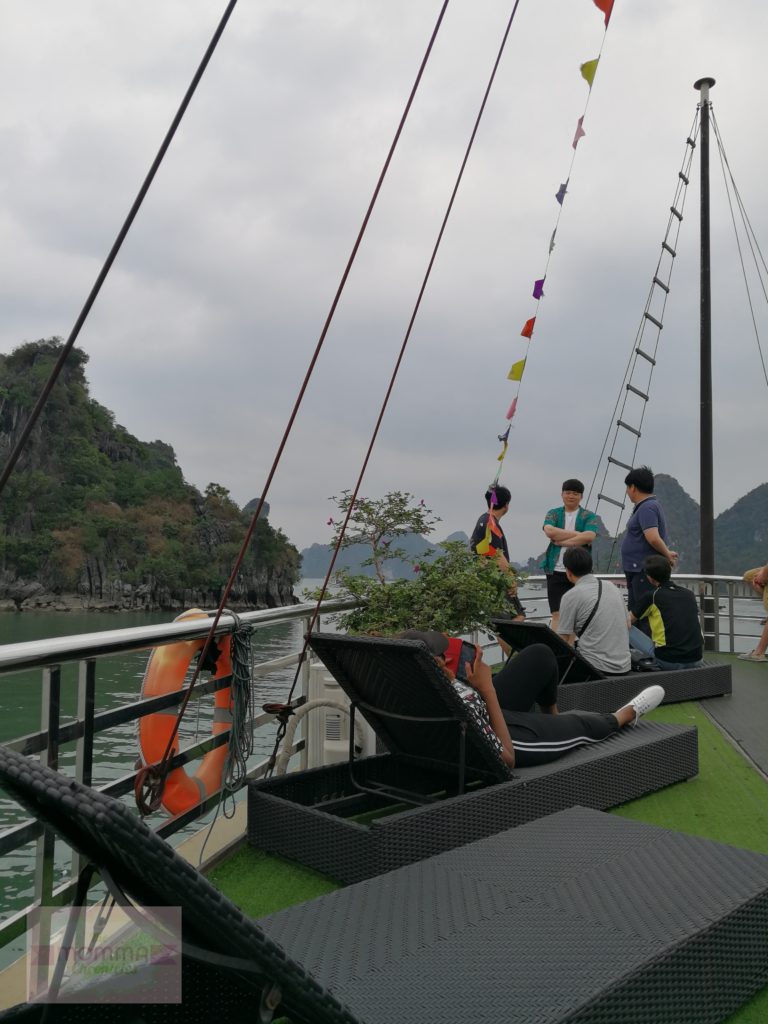 James, our tour guide, was also exceptional. He educated us about Vietnamese culture and willingly answered all of our questions. He was also so good in mingling with every one of us, considering the differences in our nationalities.
Kitchen staff and representatives from Athena Luxury Cruise were also respectful and accommodating. If ever we need anything, they willingly assist us with smiles on their faces. I noticed that Vietnamese people, at least those we interacted with, are generally nice and peaceful.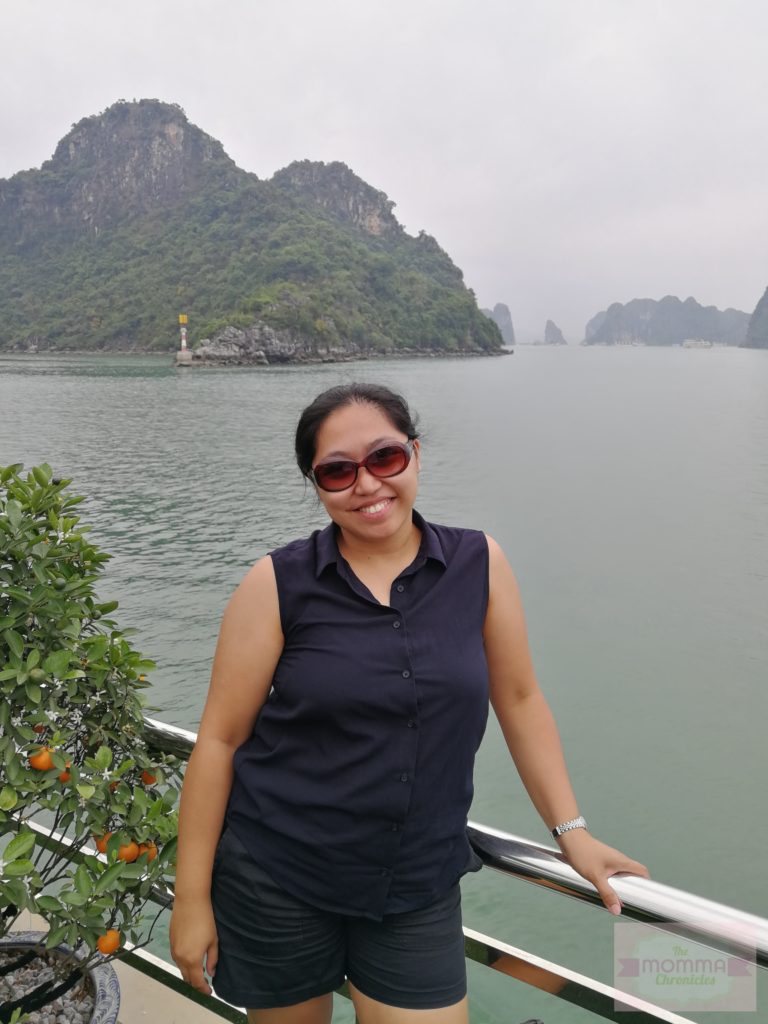 In all fairness, the cruise ship was clean, well-maintained, and spacious. It also has two bathrooms, which may not be five-star hotel standards but clean enough in case you want to freshen up.
Price
The cruise cost us USD 99 or VND 4.752Mn (P10,453.00) per person. It includes:
Transportation, including pickup and drop off in the hotel
English-speaking tour guide
Complimentary water
Lunch and cooking class
Entrance fees
Recreational fees for kayaking, sightseeing (some cruise providers does not include this, which means you have to pay there directly)
Insurance on-board
Yes, I know, it's a bit expensive compared to the usual tours you see on Klook. Then again, this is considered as their luxury cruise and comprised of less than 20 people; hence the price. Except for drinks, everything is provided for and included in the fee.
Nonetheless, it was a price I'm willing to pay given our circumstances. I didn't have much time to scout for other tours so we went for it. No regrets though. The bus ride was comfortable, the facilities were clean, the food was good, the people were nice, and it was generally a pleasant trip.
In case you're interested, Athena Luxury Cruise also offers overnight and 3D2N cruise in Ha Long Bay, which sadly, we weren't able to experience. If you have time to spare, I suggest that you consider getting an overnight cruise for the experience.
You can learn more about Athena Luxury Cruise by checking out their website.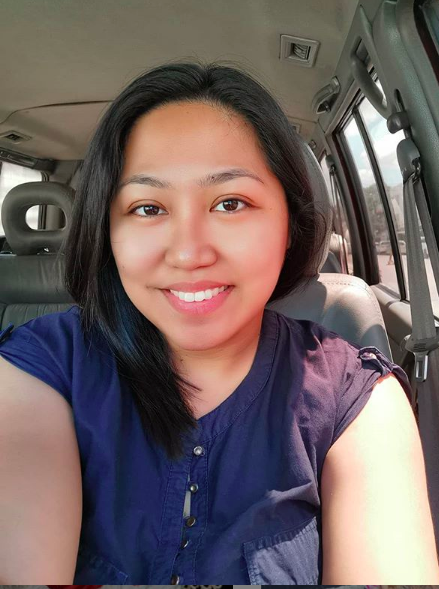 Ayi is a stay-at-home mom of two. When her kids are in their best state, she keeps up with chores, work, and ensuring that her sanity is intact. Join her as she navigates through this rollercoaster ride called motherhood.