Disclaimer: This is NOT a sponsored post.
Who's heading somewhere this coming Holy Week? Let's face it. Many families are heading somewhere, whether out of the country or out of town, during Holy Week for some rest and relaxation. In case you are on your way to the province or anywhere in the metro and planning to travel by land, here are car tips you need to remember to make the trip hassle-free.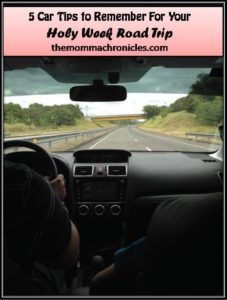 1. Check the car tires. You don't want to deal with busted or flat tire on your way to the province. Few days before the scheduled trip, check if there are any signs of puncture, aging, and uneven wear. If your car tires have been in service for five or so years, then consider getting a new set. Ensuring proper car tire pressure is also crucial to avoid flat tire or blow-ups during the trip (and especially in expressway!) and make the ride smoother. Speaking of car tires, don't forget to check the spare tire too and make sure that it is in good condition.
2. Inspect the car's fluid levels and conditions. The car needs various fluids to keep it going. Before heading out, make sure to check the following fluid levels and conditions:
Engine oil – It should be translucent gold in color. If the engine oil's color is black with visible clumps, then make sure to change it to avoid damaging your vehicle's engine. Don't forget to check the engine oil level too, since if it is too low, then make sure to fill it up with the same motor oil you are using.
Power steering fluid – It should also be translucent gold in color with NO visible clumps of deposits if your use automatic transmission fluid (ATF) or clear if you use hydraulic fluid.
Fluids for clutch and brakes – These are normally clear in color. If the fluids for clutch and brakes are yellow to brown in color, then make sure to replace them.
3. Check the car's battery. The car's battery is also crucial to make sure that your trip is safe and hassle-free. Every car size requires a specific type of battery. For small-sized cars, car battery often lasts 12 to 14 months while midsize cars and SUV may last up to three years. Make sure to keep the receipt from the store where you bought the car battery to help you keep track of your battery's life. In case your car needs a new one, make sure to change it before the trip.
4. Make sure your car tools are complete. Nobody wants any mishap on the road. Even if your car is in good running condition, this doesn't mean you should be complacent. In this case, make sure that the car tools are complete. A working jack and tire wrench is a MUST, so make sure these tools are tucked neatly in the compartment. Jumper and towing cables may come in handy too in case of car trouble. It also won't hurt if you have gallons of water to fill up your cooling system plus extra rags to help you clean up in case of car mishap.
5. Don't forget the cooling system. One of the secrets of making every travel comfortable and hassle-free is by having a reliable car cooling system. Yes, the aircon. Since summer season is here, you wouldn't want to spend the rest of the trip fanning to make sure that your little one won't feel hot. Make sure that before the trip, your vehicle's air conditioning unit will cooperate by checking the entire cooling system.
The bottom line is your car should be in tip-top shape before you go on a road trip. If there are parts that needs replacement or some tightening, then make the necessary adjustments. It would also help if you have a trusted, honest mechanic who can check your car's condition. After all, the last thing you need is your car breaking down on the way to celebrate the Holy Week.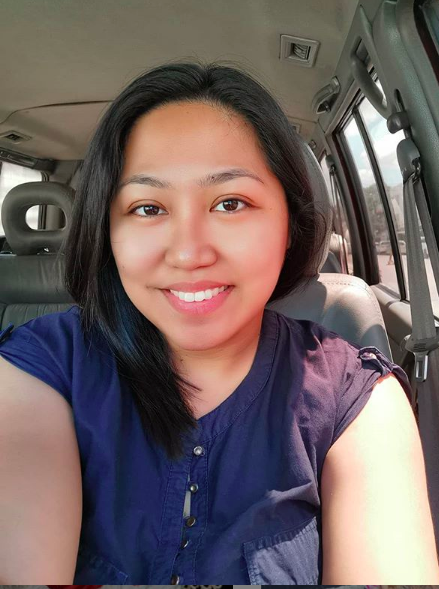 Ayi is a stay-at-home mom of two. When her kids are in their best state, she keeps up with chores, work, and ensuring that her sanity is intact. Join her as she navigates through this rollercoaster ride called motherhood.