Reading is highly encouraged in our household. Aside from English books, I always make it a point to add something in Filipino. First, we started with books about Filipino alphabet, numbers, and one-liner stories.
READ: 2019 Favorite Filipino Books
As the kids get older, we slowly transitioned to simple stories for early readers and bilingual books. We started to explore books that are recommended for grade school-age kids since the kids are getting better at reading.
READ: 2020 Favorite Filipino Books
Then, the kids are starting to get more curious about history and Filipino heroes. For this year's edition, I will share our favorite Filipino books starting with –
WHAT KIDS SHOULD KNOW ABOUT FILIPINO FOOD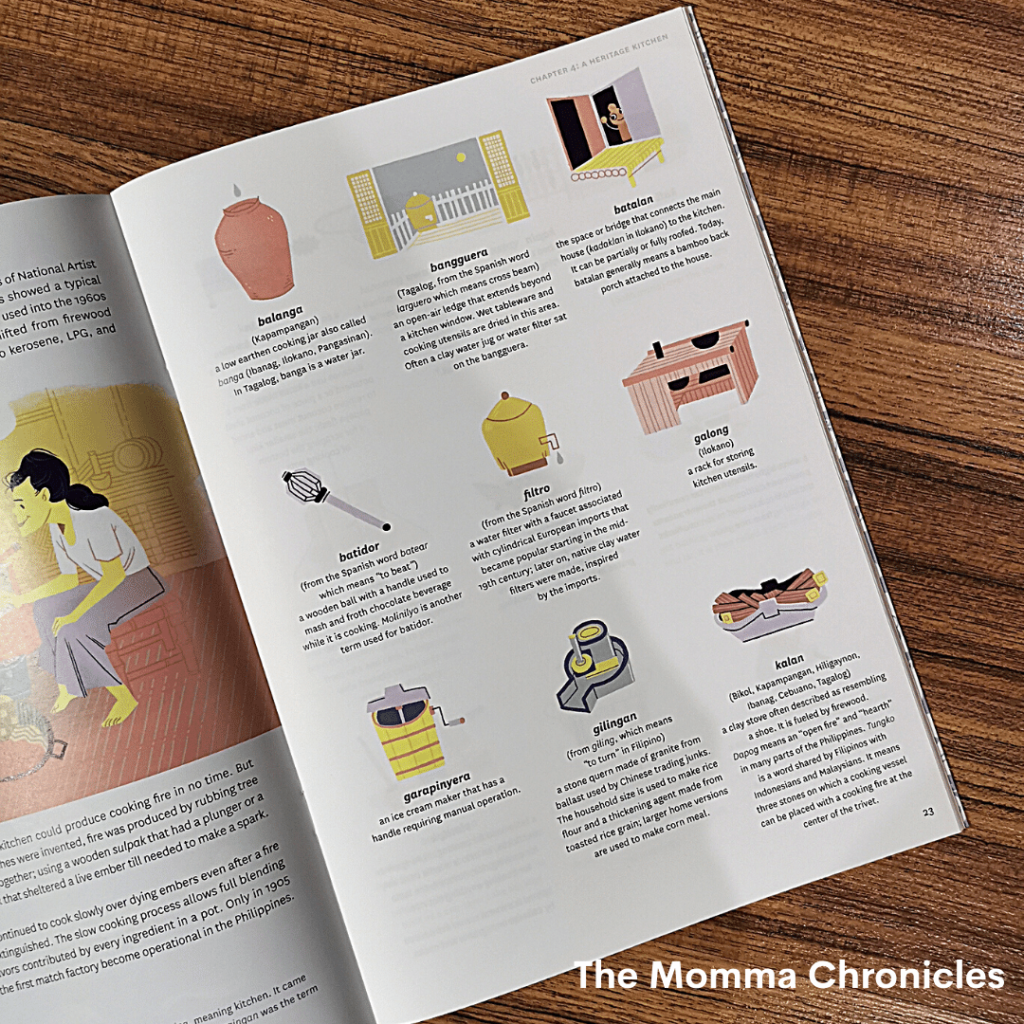 What: The book is not just about Filipino food. It also provided information on how Filipino food favorites evolved, the different dishes in every region, and how food became a part of our cultural heritage.
Where to buy: Adarna House website, P149.00
WHAT KIDS SHOULD KNOW ABOUT FILIPINO ARCHITECTURE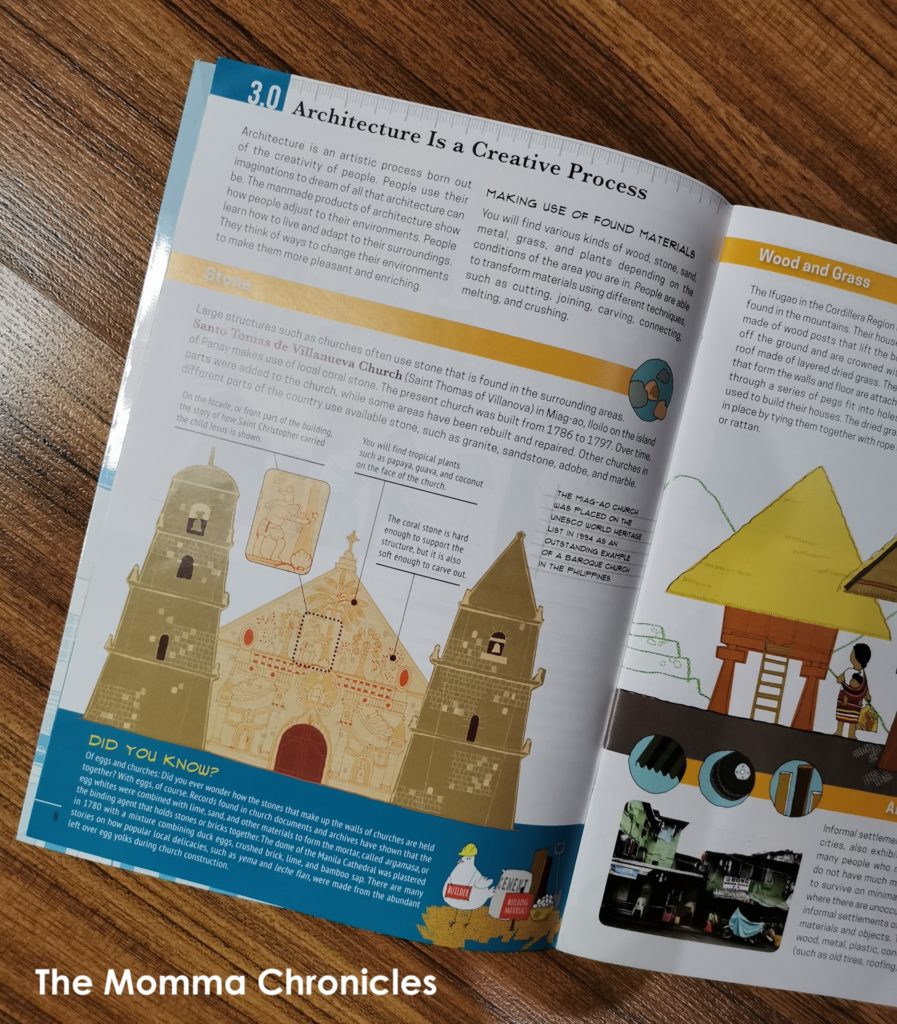 What: Every time we visit a new place or we go around Metro Manila, we always tell the girls to check out the different buildings and structures around. This book specifically focuses on Filipino architecture – from the legendary bahay kubo to bahay-na-bato to churches and mosques to how architecture changes over time. Plus, my eldest expressed her intention to become an architect so this book is perfect for her.
Where to buy: Adarna House website, P149.00
SINOBAYANI? JOSE RIZAL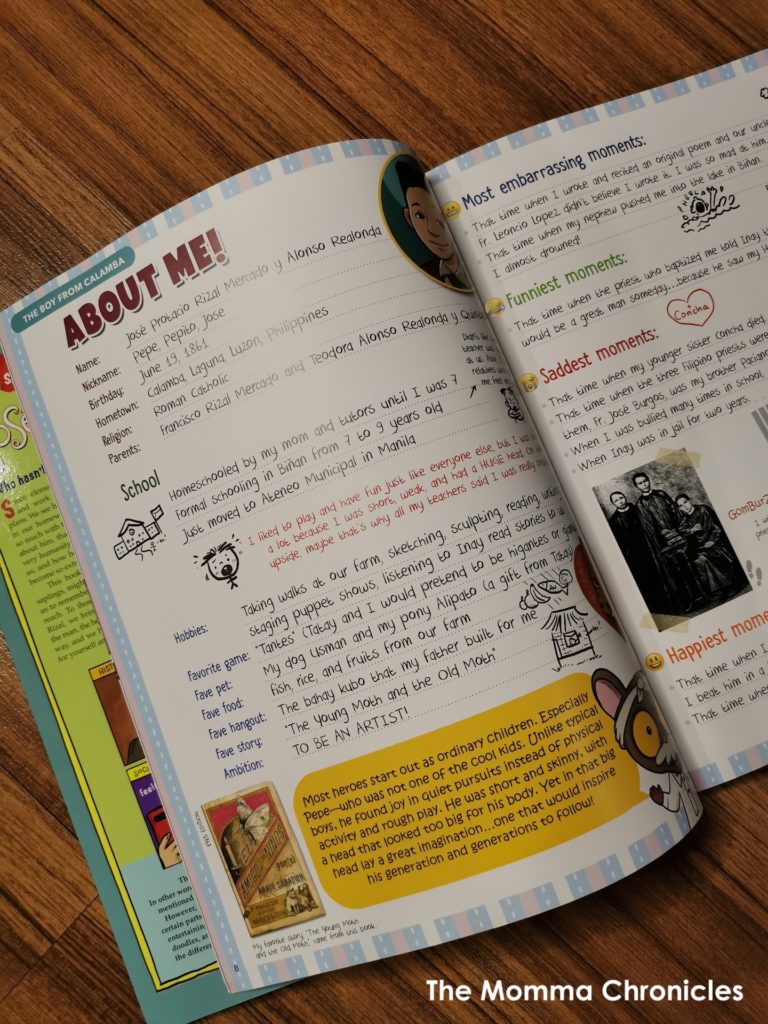 What: Jose Rizal is our pambansang bayani so it's proper that kids should be aware of who he is and what he did for our country. This book is a simplified version of Rizal's life – from his childhood to college years, to his life overseas, to romantic relationships, to his personal works. What I like most about this book is that it is told and illustrated graphically and in a manner that is easier for kids to understand.
Where to buy: Tahanan Books, P295.00
INDIO BRAVO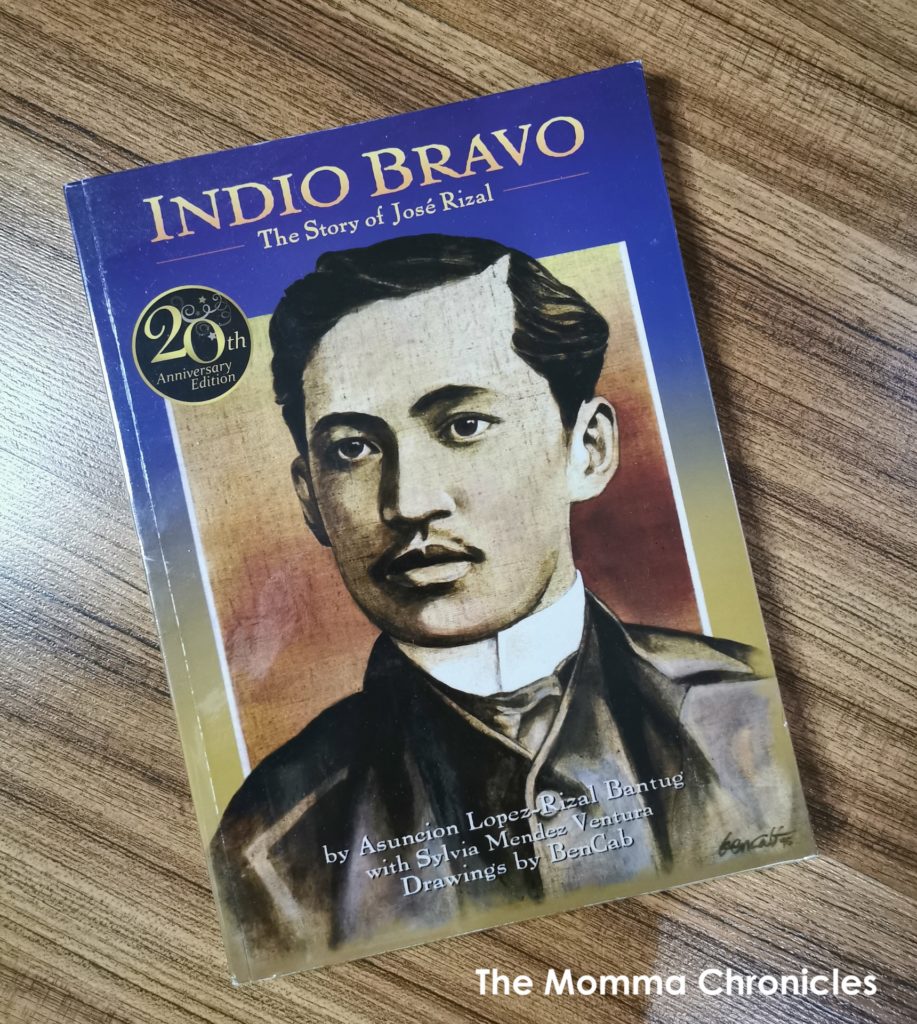 What: If we're in the mood for some serious reading about Jose Rizal and his life, then this book is the obvious choice. Unlike the SinoBayani version, Indio Bravo is text-heavy and with drawings made by BenCab. Nonetheless, it was written in a manner that is easy to understand.
What I like about this book is that it is written by the granddaughter of Jose Rizal's elder sister. When it comes to reliability, you can't question this, can you?
Where to buy: Tahanan Books, P395.00
ADARNA SCIENCE BOOKS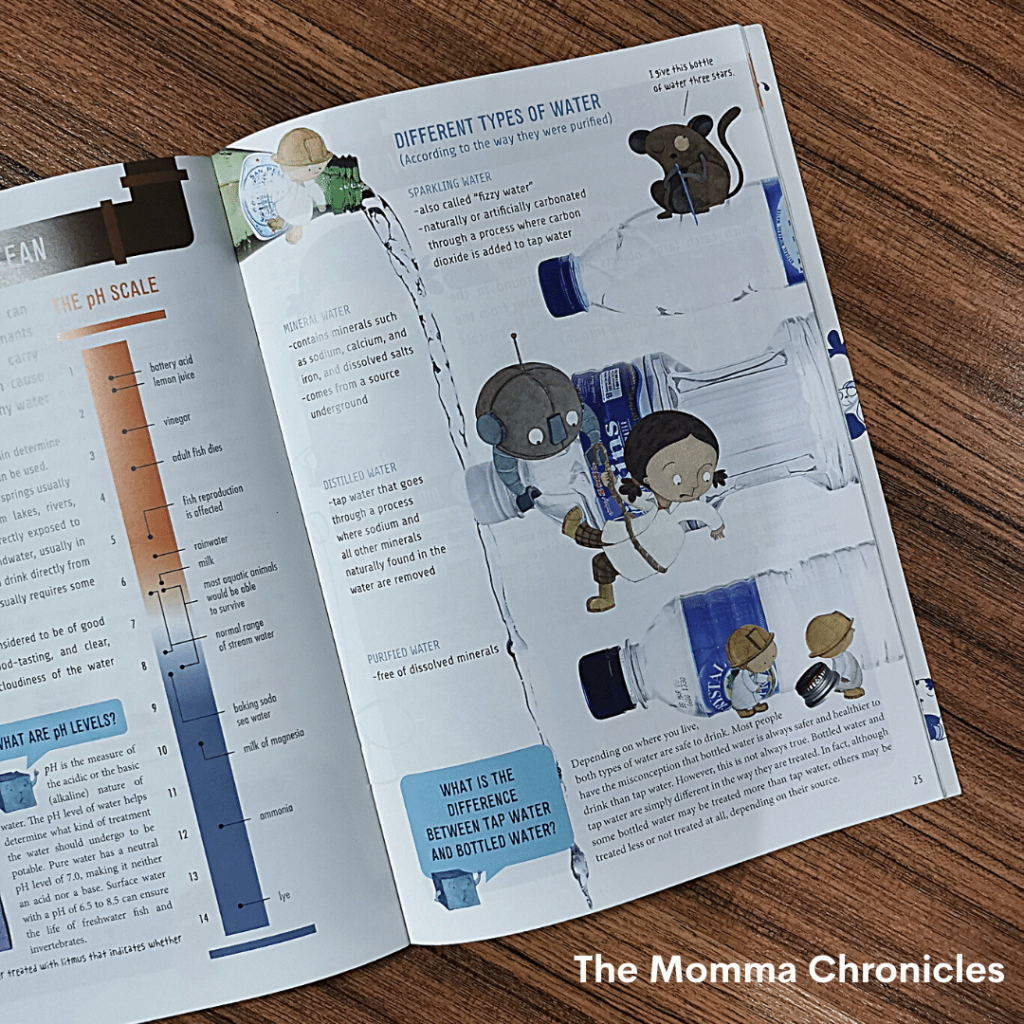 What: Reference books are a favorite. When I saw that Adarna House has Science-related books, I immediately added to cart. So far, we got books on climate change, space, and water, which are written in both English and Filipino. The illustrations were also well-executed.
Where to buy: Adarna House website, P149.00 each
SI JHUN-JHUN, NOONG BAGO IDEKLARA ANG BATAS MILITAR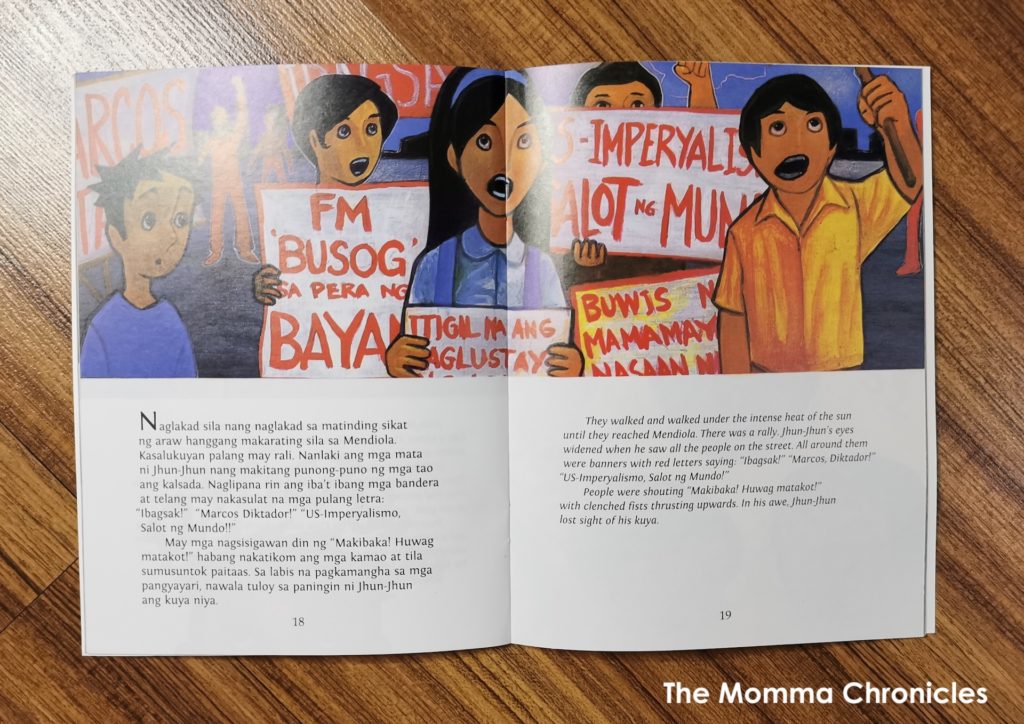 What: Aside from the kids' AP classes, I also include readings that tackles our history. One of our best finds is this book, which gives a glimpse of the life during Martial Law. This story is about Jhun-Jhun who became aware of the realities of Martial Law through his brother. Although he lost his brother during a rally in Mendiola, that didn't stop Jhun-Jhun from taking part in activities that are against the dictatorship.
Where to buy: Adarna House website, P99.00
THE GREAT LIVES SERIES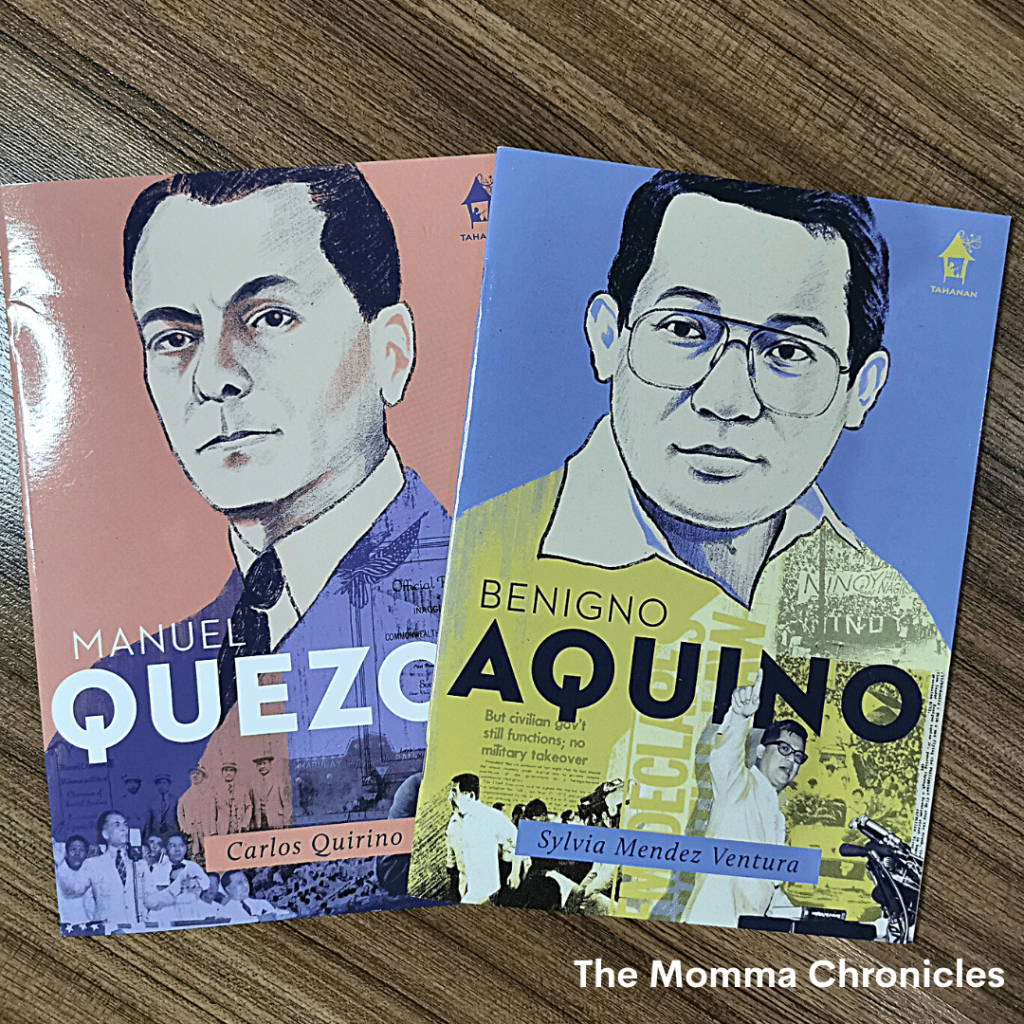 What: If you're looking for biography books about our heroes but are written in a manner and language that kids can easily understand, then this book is highly recommended. It is simple, easy to read, and comes with real photos of each respective hero.
We have yet to complete this and planning on getting the other titles soon.
Where to buy: Tahanan Books website, P120.00
Do you buy Filipino books, too? Let me know in the comments section what your favorites are.
DON'T FORGET TO SHARE: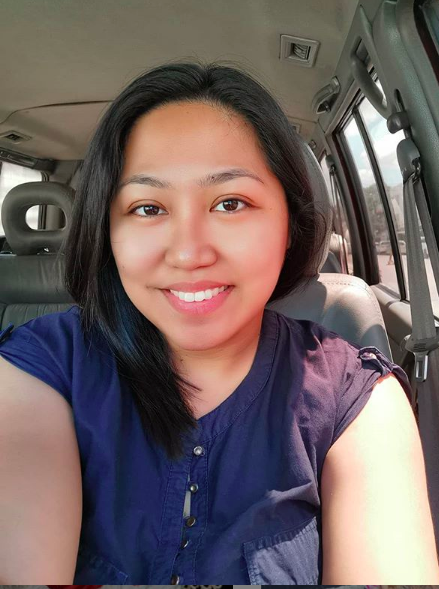 Ayi is a stay-at-home mom of two. When her kids are in their best state, she keeps up with chores, work, and ensuring that her sanity is intact. Join her as she navigates through this rollercoaster ride called motherhood.