Let's be real here: having a helper is a luxury these days. Even if we can afford to pay for one (or two!), finding a reliable, responsible, and trustworthy household help is almost next to impossible.
So, if you're a mom with a reliable helper that can help do chores for you, then congratulations. For the others who are struggling with kids, chores, and a job, I FEEL YOU. In fact, you are not alone. I've been helper-less for more than five years and although the tasks are overwhelming at times, we were able to manage as a family.
But let's face it – juggling a lot of things on our plate could take a toll in our sanity and mental state. There are moments when I just want to lie down and watch K-drama then I'll remember that the pans outside are waiting. Don't even get me started with the kids' study area because, well.
Compared to five years ago, I'm in a better mental state now. Little things like writings on the wall or accidental spills don't bother me that much. It's all because I CHOSE to take care of myself also. Aside from being a wife and a mother, I am also ME.
It's easier to say, "I'll get a haircut" or "I'll get myself a new pair of shoes." Since we're at a time of pandemic, here are my during pandemic self-care tips for all the mommas out there, especially those moms who are constantly challenged by dirty dishes and clothes:
THOSE PRECIOUS MINUTES IN THE MORNING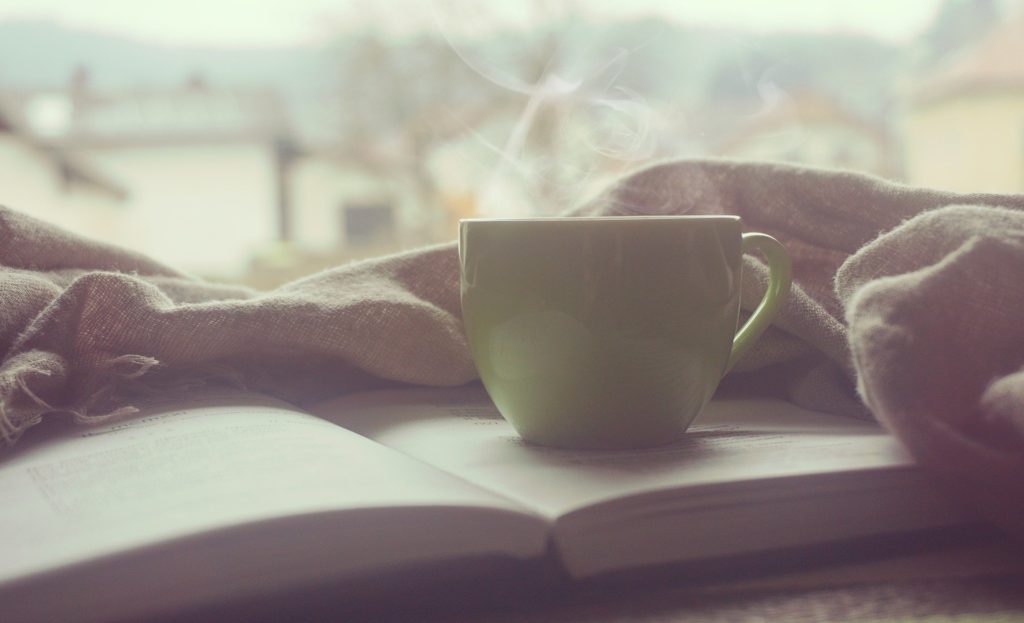 Ahh, the mornings. No matter how hard it is, I fight the urge to stay in bed just for those 10 minutes of quiet time. Waking up earlier and before the kids are awake will allow us moms to have some peace and quiet before the chaos begins. Take this time to make a list of things to do, read a few pages of the book you're reading, write on your journal, or catch up with K-drama. You might also want to review the items you added in your cart the night before.
At least, you get to enjoy your coffee while it's hot, too.
… OR THOSE STOLEN MOMENTS DURING THE DAY.
There are times when kids will wake up earlier than usual and it's okay. I still get to enjoy some quiet time when the kids are in their online classes or quietly inside their room. Those stolen moments so I could take a bath peacefully or eat lunch uninterrupted are helpful in keeping my sanity intact.
Find your own quiet time when your kids found theirs (i.e. during their afternoon naps) and take that opportunity to focus on yourself first.
DO SOMETHING YOU LOVE
Mommas, your everyday is not about finishing chores. Yes, you still need to get the laundry and dishes done but give yourself a break, too. In fact, take some time to do something you love.
Watch a movie or catch up with K-drama in Netflix, bake your favorite cookies, cook something yummy for yourself, or get those books that are sitting on the shelves for years. Discover a new skill or make time for your hobby like journaling or calligraphy.
The bottom line is to find time to remind you of who you are and not just as a mom and wife.
MAKE A LIST OF EVERYTHING
This is must. Oftentimes, us moms, get swamped and overwhelmed with the tasks to be done during the day. As cliche as it sounds and being a forgetful person compared to pre-mom life, keeping a list of things to do is helpful for me so I know what tasks to accomplish during the day. Every time I tick something off the list, I reward myself with say long baths or a power nap.
PUT THE KIDS IN BED EARLY
This is the ultimate secret. Haha! Once the kids are asleep, the party – at home, that is – starts.
Kidding aside, I always look forward to kids' bedtime. In fact, this is my dedicated ME TIME. It gives me an opportunity to clean the house and enjoy some quiet time after. I get to do tasks uninterrupted, too, which means I can finish quickly and have more time for K-drama. I also use this opportunity to catch up with the husband so we can talk about what happened to us during the day.
APPRECIATE THE LITTLE THINGS
Caring for yourself doesn't mean buying the most expensive things in the world. Also, it doesn't always mean you should go out and see the world (although that would be nice, don't you think?).
Self-care is also about embracing and appreciating those little things that bring us joy. We should learn to be satisfied even with the simplest things – food on the table, our kids' laughter, those tiny arms wrapped around our necks, five minutes of quiet time, and even those "i love you" from our little humans. Life is too short to dwell on the negative.
DON'T FEEL GUILTY
I used to feel guilty every time I go out and leave the kids for some me time. Then again, my mom always reminds me that it's okay to prioritize my needs first.
That's what I did. Although I can't go out and have regular spa sessions because of the pandemic, I still treat myself with things that I love. I buy myself some books, new clothes, and even stuff to keep my table organized. Can you imagine what my Shopee cart looks like now?
The point is don't feel guilty if you put yourself on top of the priority list. Don't feel bad for buying those skin care products or plants that make you happy. You deserve it, momma!
As moms, it's our job to make sure that our family is healthy, safe, and well taken cared of. Still, this doesn't mean we should compromise ours for their sake. It is a must that we take care of ourselves so that we are in a better state to attend to our family's needs, too.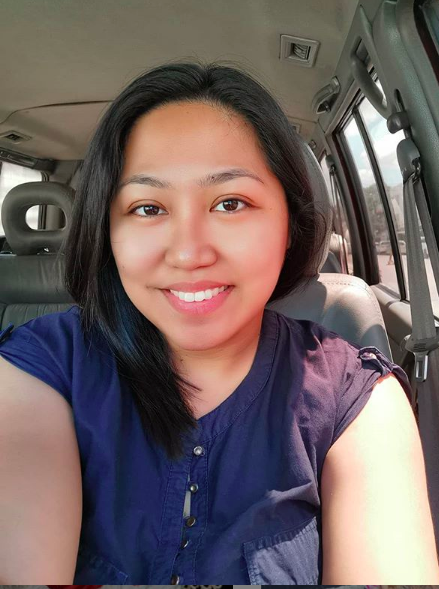 Ayi is a stay-at-home mom of two. When her kids are in their best state, she keeps up with chores, work, and ensuring that her sanity is intact. Join her as she navigates through this rollercoaster ride called motherhood.