I've been hearing a lot about Stacy's from friends and relatives since two years ago. Because of busy schedule, I wasn't able to find time and was only able to visit the place last Friday, October 4. My sisters, daughter and I decided to check out the place in Capitol Hills one afternoon.
When I got into the restaurant, I was so excited. I saw a lot of pictures on Facebook and immediately fell in love with the interior. It's like a little girl's dream bedroom – in a good way.
…. and they even have free popcorn!
And it's time to order. To be honest, I had a hard time choosing which food to get since everything on the menu looks so yum! Even if I asked for their bestsellers, the lady assisting us is also giving me a hard time to choose.
Nonetheless, I settled for Monkey Toasts for my big girl.
It's French Toast with peanut butter, strawberry jam and bananas which my daughter absolutely loved.
I got myself Breaded Chicken Parmesan. It's breaded chicken with cheese and tomatoes that is baked to perfection. Plus, I love the heart-shaped rice that comes with it.
I also tried the Raspberry Blush Iced Tea, also one of their best sellers.
A meal will never be complete without a dessert. I decided to order Choco Lava cake and I must say, it's one of the best lava cake I've tasted.
Before we leave, Butter Balls were also given as a complimentary.
I just can't believe it took me two years before I decide to give Stacy's a try. Stacy's Restaurant didn't fail me and it turns out to be everything I expected. I love everything about it – the food, ambiance, restaurant interiors and even the staff. I'm definitely going back to this place. And I do hope I can spend my little girl's birthday here.
Stacy's is located at Capitol Greenstreet, Capitol Hills in Quezon City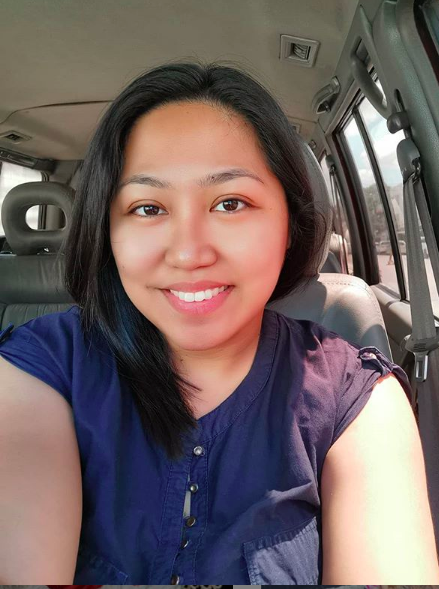 Ayi is a stay-at-home mom of two. When her kids are in their best state, she keeps up with chores, work, and ensuring that her sanity is intact. Join her as she navigates through this rollercoaster ride called motherhood.