Said my almost four-year old daughter.
I was in the middle of a writing task, which I need to submit ASAP, when my daughter incessantly calls my attention. She wants to play. She wants me to read her a story. She wants me to draw Peppa Pig or Bing Bong or whoever character she could think of.
I told her to wait. Mommy needs to finish work so I could submit it on time. As soon as I finish, I will play with her. It will only take a few more minutes then I'm done.
"Mommy, no. Let's play now. Sit down."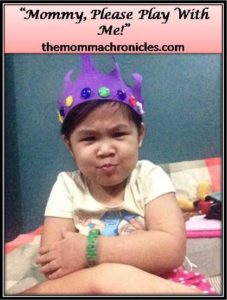 Yup, she won. I closed my laptop, sat beside her, and played. I'll worry about finishing work later.
This is a normal scenario at home. Every time I open my laptop, my girls will constantly bug me and ask me to play with them. Otherwise, it will be a crying fest because mommy doesn't want to play. On good days, they will understand and cooperate. They will wait until mommy finishes. They will stop asking me to play with them.
But it breaks my heart. I felt a pang of guilt for not giving them time and importance. I listened to my kids play and can't help but watch them. A few minutes, I'm joining them and forget about work. I can do it later once they're asleep.
So I start to wonder: Does it always have to be this way? Is it really hard to strike a balance between kids and work life? What do I have to do to make sure nothing and no one will suffer?
Then I decided to set a time limit and maintain a schedule, at least when it comes to kids and work.
"Mommy will play with you for 20 minutes, or at least until Peppa is asleep." "Okay, mommy," she said. And somehow, it worked. So far, these tricks helped me a lot.
Do as much as you can early in the morning.
I wake up extra early before my kids does. I can't do so much if one of them wakes up before I do. As soon as my husband leaves, I sleep for another extra hour and get up before the alarm wakes my kids up (since we all sleep in the same room). This gives me a good buffer to start with work or finish whatever is left from last night. It's hard to fight back with our bed, but that's how it's supposed to be. It's this or kids constantly asking you to play with them until you give in.
Set a time limit in the afternoon.
I bring my daughter to school and wait for her since it's just a 2.5 hour class. While waiting, I make sure to do as much as I can since my afternoon could be chaos.
As soon as we get home and after I put my youngest to sleep, I try to finish as much work as I can, especially if my eldest allows me to. Most of the time, it's me and her until she fell asleep (if I'm lucky). I usually set a time, say 20 minutes to play with her and when the time is up, mommy has to go back to work or finish whatever chore I need to do. This makes her feel that I value her and she is also important.
Make use of the evening.
I put my kids as early as I can because 1) my eldest has school, and 2) I could use extra time to pick up where I left, and 3) it's the husband and I's time too. I'll just figure out which goes first in my To-Do list.
Take advantage of downtime.
Most of the time, my eldest doesn't want to sleep in the afternoon. If I'm lucky, she'll doze off few minutes after my youngest. I take advantage of downtime to do what I have to do. And yes, "forcing" my eldest to sleep is always part of the routine.
Spend time wisely.
Above all this, whether my kids are awake or sleeping soundly, or either I play with them or just let them do whatever they want, spending time wisely is a must. No social media, no side trips, no excuses, just pure focus. I tried reaching for my phone or type a word on my laptop and ended up being scolded by my eldest.
Lesson learned: use time wisely. Bugging and craving for attention could be their love language. No matter how annoying they can be, spending time with my children is one of the best things I could give while they are still young.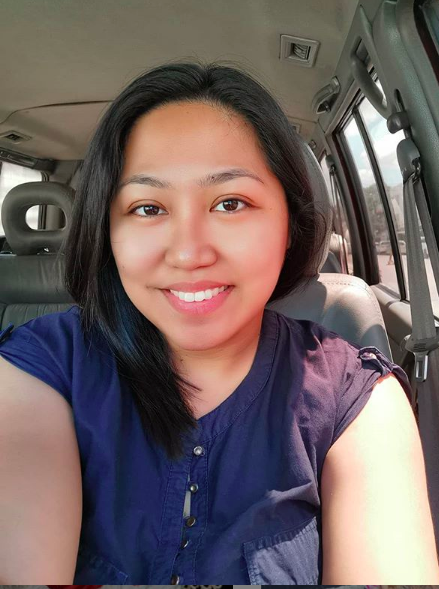 Ayi is a stay-at-home mom of two. When her kids are in their best state, she keeps up with chores, work, and ensuring that her sanity is intact. Join her as she navigates through this rollercoaster ride called motherhood.