I can't wait for that day when I have to enroll my kids, buy them supplies and bags for school, bring them to school and teach them. Finally, it's here. Indeed, time flies really fast when you have a child!
Choosing a school was not an easy task for me. We have to hop from one school to another, check out the facilities and tuition fee(!!!) and assess whether the school is appropriate for my child or not. We found a school, thankfully, but there are a lot of things to consider such as –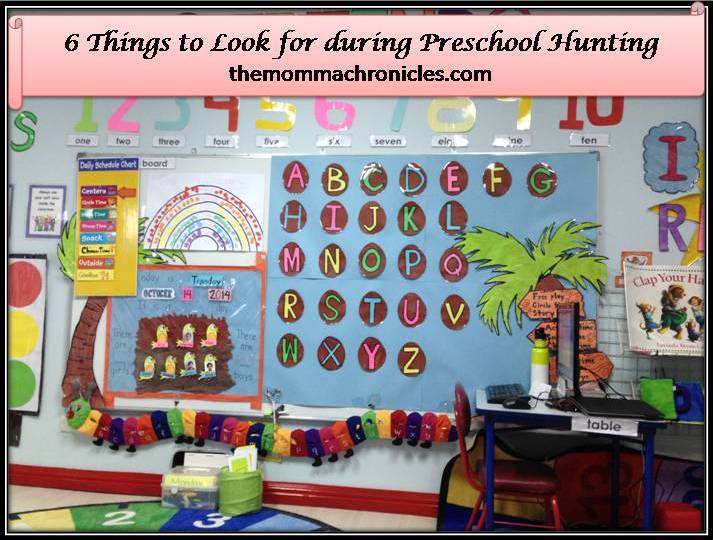 1. Location.
This is the first factor I looked into in choosing a preschool for my daughter. I heard a lot of good schools somewhere but the problem is the location is too far from where we live. This makes it inaccessible and hassle. I have to settle with the ones near our area so my daughter won't have to wake up too early for school.
I suggest you look around for schools near your area when choosing a preschool for your child. For sure, there are lots of good ones around.
2. Teachers and teacher aids.
I've always wanted to be a preschool teacher. Then I realized I'm not a patient person so I have to let go of that career.
For me, teachers plays an important role because they also help us in terms of developing our child (though that is still our primary role). As much as possible, I need to see and feel that the teachers and teacher aids genuinely love what they are doing. In one of the schools my daughter and I attended, one of the students slipped and it was the teacher aid who got the child. I was also observing the other classes and I saw how a certain teacher treats her students. Obviously, I did not enroll my daughter there.
During preview classes, it is important to observe how the teacher handles the class and the students individually. I also make it a point to talk to them, ask them questions and assess their passion for teaching. I tend to be paranoid on this because I want to make sure that my kids are safe and surrounded by concerned people.
3. Curriculum and mode of teaching.
There are three types of school setting: Traditional, Progressive and Montessori (read more about it here). I decided to go for progressive mode of learning because it fits my eldest daughter's personality. She is very active and moves around a lot and a sit-down setting simply won't work for her. After attending preview classes and observed how she reacted on different school settings, I realized the progressive style is the best choice for her.
Your chosen school's mode of teaching should fit your child's personality. At the same time, take time to check the learning tools and teaching materials used by the school. The manipulatives also should promote learning and encourage stimulation and proper development. I've been to one school where each classroom has a desktop computer inside.
Ask yourself. Does the school have enough supplies to teach the concepts a child needs to learn? What are the materials used inside the classroom? Are you comfortable with what they are using?
4. Facilities.
This is an important factor for me. My house may not be the most organized one but I make sure it is clean and child-friendly. Hence, my daughters' school should at least resemble the kind of cleanliness and orderliness I try to maintain at home.
Therefore, a child's school must be clean, well-maintained and organized. I also look into the facilities outside the classroom, whether it is the reading nook outside the classroom or the swing and slide in the waiting area, and check if it is properly maintained and child-friendly.
5. Security.
I can't be with my kids all the time, especially when they are in school. That is why I appreciate it when preschools have their own security, both in and out of the school premises. I want to make sure that my kids are safe even if I am not around.
Ask about the fetching policies of the school. Will you be given a fetcher's pass? What is their policy in case you can't personally pick up your child? How will the school notify you in case someone fetched your child? These are only some of the questions you need to ask about security.
6. Tuition fee.
Here comes the tricky part. I checked with different schools before enrolling A. I have to admit, I am shocked with how much tuition fee for preschools are these days. Seriously, 90,000++? They say quality education has its price and we should never compromise our kids' education just because we want to save. True.
However, in choosing a preschool, we should also consider if we can afford it. Otherwise, there are other cheaper alternatives that don't require breaking the piggy bank. Expensive doesn't always mean it's the best, right?
This is why it is important that the preschool you are eyeing for offers preview classes. It gives you an idea how things are run around in that particular school and whether that particular school setting is effective for your child. It also gives you an opportunity to ask around, talk to teachers, check the facilities and assess if the school suits your child well.
Happy preschool hunting mommas!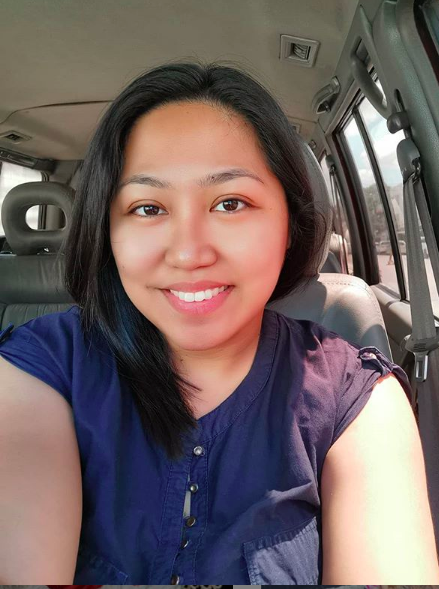 Ayi is a stay-at-home mom of two. When her kids are in their best state, she keeps up with chores, work, and ensuring that her sanity is intact. Join her as she navigates through this rollercoaster ride called motherhood.