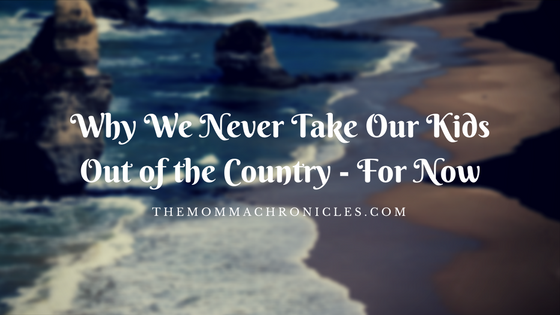 With all the seat sales and affordable travel packages, a lot of our friends are asking – "Why don't you go out of the country with the kids?' I have friends who bring their kids below six in countries like Japan, Hong Kong, US and even Maldives! Yes, I envy them but on second thought, is it really worth it? Should I pressure myself and my husband to go on a trip outside the country just because our friends are doing it?
It's not that we can't afford it or we don't have money for it or we are simply being kuripot. The truth is we can BUT we don't feel our girls deserve it – yet.
As of this writing, my kids are one and three years old. See, they're pretty young, although my eldest acts like she's a little miss already and my youngest is, well, she's still busy trying to learn the world of ABC and 123. Yes, we go on road trips and vacations once in a while but as a parent, I don't feel the need to apply for their passport, visa and all – at least for now.
I'm not saying I'm being kuripot and I won't even bring them to Disneyland when the right time comes. The truth is we are delaying it until they are much older.
So, why don't we take our kids on a trip outside the country? Well, here's why.
1. They're too young. Again, they're just one and three. They still have tantrums, scheduled nap time, limitations when walking around and visiting places, and basically, anything toddler-related boo-boos. Yes, they appreciate what they see and my kids also get enchanted when they saw the giant ferris wheel in Sky Ranch at night. However, they are babies and well, you know how babies are when they are taken somewhere unfamiliar.
2. They won't even remember it, anyway. My kids, or perhaps any other kids have superb memories. They will always remember everything I taught them, even if it's last week or three months ago. Still, that memory does not yet include the travel memories. In our most recent trip in Tagaytay, I never even heard my three-year old talked about how happy she was when ate in Bag of Beans or how she can't get enough of the giant ferris wheel. She just said "wow" and "Mommy, look, it's so nice" but that's it. As soon as we left, she didn't even bother to ramble about it.
For me, travelling is also about creating memories. I don't want my kids to go visit Disneyland or any other places in the world and not even remember it. For sure they will have fun but I want to hear their thoughts and what's going through their mind too. I want them to experience something, which they can remember and look back at five or ten years after.
3. Too much carry-ons. Admit it, travelling with toddlers means having a baby bag, a stroller, some toys to keep them busy and entertained and anything baby paraphernalia. I even have a separate luggage for my girls. There was even a time when we went to Fontana and my baby A was only 4 months old, I practically bought the whole house! I have a sterilizer, stroller, and even a crib. So you can just imagine how our car looks like every time we go on a road trip. What more when we go out of the country? Plus, there will always be a chasing scene somewhere in the trip and having too much carry-ons while in a different country is not exactly my idea of a "trip to remember."
4. My kids have short attention span. Yes, unfortunately. They get fascinated over one thing and after 10 seconds, their attention is shifted to glasses, spoons and even the flowers sitting at the center of the table. I brought my eldest one time in Manila Ocean Park and she was only interested with the seals for 5 minutes. The rest of the show, we were running around since she's no longer interested in watching.
5. Travelling with toddlers can be too much to handle. We don't bring a yaya every time we go on a road trip. As much as possible, we want to enjoy the trip as a family, without having to worry about a plus one who we have to take care of. It is challenging, difficult and stressful especially with two young girls – and that's just here. We also have to forego certain activities in the itinerary and adjust everything for the kids (although I'm not complaining, okay?) What more when we're in a different time zone?
6. Travelling in the Philippines is different from going out of the country. Yes, Hong Kong and Singapore are only minutes away from the Philippines but we're talking about a different country with a different spoken language and different culture. My husband had an accident several years ago in China and got so stressed in the hospital, he demanded that he wants to go back to Manila the following day (not to mention the language barrier). Apparently, he was asked whether he wants to be in the "Western" wing where he will be treated with medicines and all, or on the "Traditional" side, which means herbs and rituals.
What I'm saying is that in case something happens, it would not be very easy to ask for help. Plus, it's a different environment. There will always be a "barrier" among different countries, which may not be conducive for the kids.
I am not against mommies who travel with their tots. That's totally fine and I respect your decision. It's just me, mommies and this is only my take every time I'm asked why I don't even bring kids to HK. Mahirap din kasi. It's not that I don't want them to explore and see the world. There is the right time for that. For now, I'll just let them explore Philippines first before they see what the world has to offer. It's more fun in the Philippines, right?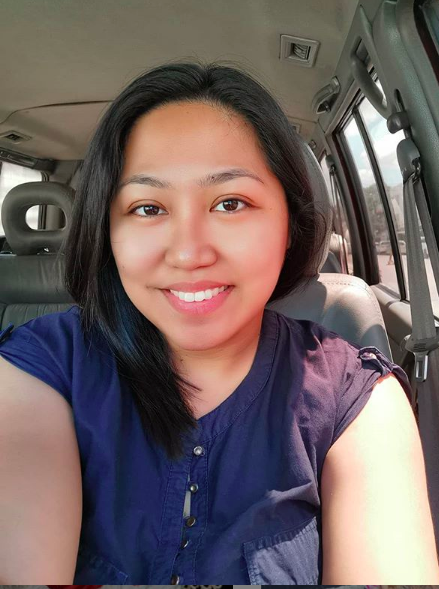 Ayi is a stay-at-home mom of two. When her kids are in their best state, she keeps up with chores, work, and ensuring that her sanity is intact. Join her as she navigates through this rollercoaster ride called motherhood.