Okay, don't get me wrong here. I love my husband, I really do. Despite all our misunderstandings and arguments about issues I can't remember anymore, I will always appreciate the things he do for me and the girls. And yes, he really is a loving, supportive one so kudos to him.
Of course, there are moments when I wish he does this and that instead of this. There are also instances when I don't feel like doing this – and I don't mean to hurt his feelings. The problem is there are moments when I don't feel like talking and just give him a cold treatment (oops, I'm such a bad wife). Yes, sometimes – or even most of the time – I would just bottle up my feelings to avoid confrontation or arguments. Sadly, this has been part of my system way before we even met and I still have difficulty getting rid of it.
Call me crazy or selfish or selfish or even a bad wife but I do know how important communication is in marriage. I'm currently working on my "opening up and talking" attitude so it's really taking me some time.
So babe, if you can read this, please don't get mad at me.
1. It won't hurt if you help me with the kids – or chores. My husband is a busy one. He wakes up early, leaves the house early although he tries to go home early as much as he can. No ladies, he's not cheating. It's just that he has a lot of things on his shoulders that he needs to handle.
When he gets home, all he wanted to do is to relax and work out, which is kind of annoying for me since I've been itching to do that too. Our current situation means having one all-around yaya who's in charge of the chores but I don't trust her enough to let her take care of the kids too. Hence, I need his help when it comes to kids, especially in changing diapers. Or even in cleaning his clutter. I want him to be in charge once a while too.
2. When I say I'm tired, I really mean it. Here's my typical day: I wake up early to do some chores, take care of the kids and their needs, and work as soon as time permits. If I'm lucky, I bake and prepare a sumptuous dinner, complete from appetizer to dessert. It may not seem a lot but trust me, taking care of two hyper little girls can be exhausting, especially when the two have topak. Lol!
At the end of the day, all I want is a nice, warm bath, a cup of milk and just lie down as soon as the kids are asleep. It's not that I'm no longer attracted that's why I refuse to be intimate or choose sleep over that three-letter word. Trust me, when I say I'm tired, I genuinely do.
3. I need a break too. Oh cmon. I'm only 26. I don't intend to look like 50 at this stage. So yes, I need a break and I need it at least once every month to help me feel good about myself. And when I take a break, please stop asking me what time I'll get home. All I'm asking is two hours of me time once a month. Give me a break. Allow me to take care of my needs too.
4. Date me. Okay, at least this one is resolved already. Prior to our Saturday night, date night, my husband and I didn't go out that much and spend time together. When he asked me what's wrong, I bluntly told him, "nagsasawa ako sa house. It won't hurt if we go out once in a while." After much bargaining, here we are now, making sure to block at least few hours of our day for date nights. Yes, it's a must. And it's no-negotiable.
5. Sometimes, I need to hear you say "thank you." I'm not really asking for too much, except for monthly dates. Lol! Kidding aside, I really love my role as a mom and housewife. Still, I need to know if I'm doing alright or there are some things I need to work on. I need to know if my efforts are appreciated – and it's not through material things. I need to hear that and yes, a simple thank you will do.
I'm currently working on my issues and believe me, nabawasan na ang list na yan. I'm still trying to adjust and get rid of this annoying habit of mine since I know how it can take a toll in marriage and relationship as a whole. I do open up and tell him everything but when it comes to my personal issues, I just tend to brush it aside. Please don't judge me here 🙂
How about you mommies? Is there something you wish your husband knew? Do you want to tell him something but you just can't?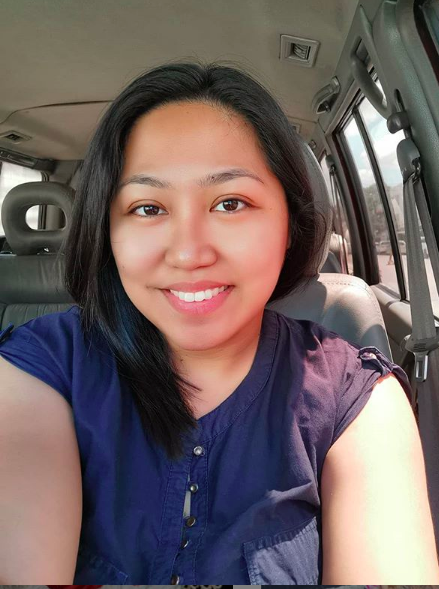 Ayi is a stay-at-home mom of two. When her kids are in their best state, she keeps up with chores, work, and ensuring that her sanity is intact. Join her as she navigates through this rollercoaster ride called motherhood.