I remember this episode from Keeping Up With The Kardashians when Kim and Kris Humphries were arguing about the use of name. Obviously, Kim K wanted to keep her Kardashian name while Kris wants her to carry his name.
This wasn't an issue between me and my husband when we got married. In fact, all my bank accounts and IDs bear my maiden name. He never imposed that I should use his name since, well, it's just a name. We're still legally married and not carrying his name won't change that fact.
I do understand that not everyone are into this "arrangement." I had several instances when people from the bank question my relationship with my husband since I use a different surname. They even asked me why I chose to retain my maiden name.
When we went to Bacolod last November 2018, the ground staff also questioned my relationship since I use my maiden name and not my husband's. Good thing I was prepared and showed her a photocopy of our marriage contract.
There were also few instances when people from the hotel Front Desk gave me quizzical looks when I say that I am the wife since, again, I have a different surname. I often tell them that carrying the husband's name is NOT mandatory, which adds to their already puzzled face.
So, what really happens to a woman's name after marriage?
According to Article 370 of the Civil Code of the Philippines, a married woman may use:
Her maiden first name and surname and add her husband's surname; or
Her maiden first name and her husband's surname; or
Her husband's full name, but prefixing a word indicating that she is his wife, such as "Mrs."
Take note that the operative word is may.
In Statutory Construction, "may" is"generally permissive" and "operates to confer discretion." This means it is not automatic, mandatory, or obligatory, thereby giving women options on how to go about their name after marriage.
According to the case of Remo vs. Secretary of Foreign Affairs, a married woman has an option, not a duty, to use her husband's surname. She is also allowed to use her maiden name even after marriage and in fact, is not prohibited to do so. This is because upon marriage, the woman only changes her civil status and not her name.
For instance, maiden name is Juana Dela Cruz, who eventually got married to a Juan Bautista. Juana may use Juana Dela Cruz – Bautista, Juana Bautista, or Mrs. Juan Bautista as per the Civil Code. Juana Dela Cruz may also keep her name as is based on the Supreme Court ruling.
Here's my mistake:
When I renewed my passport, I decided to carry the husband's surname so that I'll have an ID with the similar last name. Apparently, I didn't change my bank accounts and other IDs. When we applied for Japan visa, the agency did not accept my bank certifications because there is a "discrepancy" in the name.
To avoid confusion and purposes of consistency, I (finally) decided to carry the husband's name and changed my surname in my government IDs and bank accounts. I'm just tired of explaining to people that it is not mandatory, with some even rubbing to my face that I should drop my maiden name and use the husband's.
The key here is consistency. If a married woman decides to either keep her maiden name or use her husband's surname, then stick to one. Switching from one name to another will add to the confusion so it is best to decide on what name to use and stick to it – forever.
Again, using the husband's surname is NOT mandatory. Married women should not be obligated to use it since there are options available.
DON'T FORGET TO SHARE: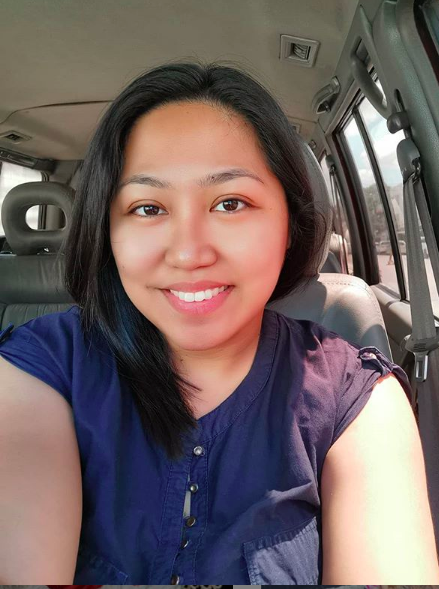 Ayi is a stay-at-home mom of two. When her kids are in their best state, she keeps up with chores, work, and ensuring that her sanity is intact. Join her as she navigates through this rollercoaster ride called motherhood.