I always see House of Wagyu every time we go to Cardinal Santos for the girls' checkup. At the same time, I saw some friends who ate in the said restaurant and gave good reviews about it. Since it's our anniversary and my husband and I are both into steaks, we decided to give it a try.
…. and we're so happy that we did.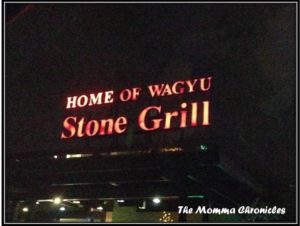 I made reservations just to be sure since it's our first time. The restaurant opens at 6:00 PM for dinner and being the excited couple that we are every time we try new restaurants, we arrived in Greenhills a bit early.
Anyway, as soon as we opened the door, the place can be intimidating. You can easily tell that the place is an expensive one. A receptionist will greet you and lead you to your table. Then a waiter will attend to your needs, take your orders and just wait until the food arrives.
So, here's what I have to say about out dining experience in House of Wagyu.
Food
We started off with Potato Soup. My husband and I are even discussing how it was made since it tastes like real potato but you can't see any hints of it in the soup. Lol!
Then we ordered Mediterranean Salad. If you're not into mayonnaise and prefer balsamic vinegar on salads, then this salad is highly recommended. It is also one of their best sellers, and it's no wonder why.
And here comes the steak. Initially, we ordered Grade 10 Tenderloin (I didn't even know there's such thing!) then changed it to Ultra Premium Tenderloin then Premium Tenderloin since the Ultra one wasn't available. It was our first time so we wanted to go for the best. Oh, and all steak orders comes with soup of the day, mashed potato and mixed vegetables. In all honesty, this is by far the best steak I've ever tasted.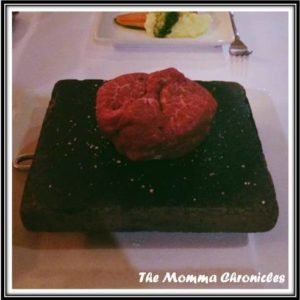 At first, we were wondering why the waiter didn't even ask how we want our steak to be cooked. Yun pala, we will be cooking it right then and there. Good thing we didn't ask.
The Premium Tenderloin is placed on a hot stone grill. The waiter instructed us to cut the steak in bite-size so it will be easier for the meat to get cooked. As soon as we take the first bite, hmmm, it's so worth it. I have never eaten a steak that soft, juicy and very easy to chew. No exaggeration but as if you're eating fish or tuna and just melts in your mouth. It turns out that stories about wagyu beef and how soft and chewy it is are true. And there is no need for gravy since the wagyu steak itself tastes really good. I tried dipping the steak on the gravy but it just messes up the flavor. If you plan to try out their steak, I suggest you eat it as it is.
Ambiance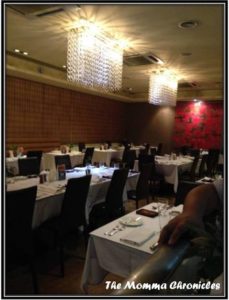 According to my husband, House of Wagyu is a perfect place for date night. From the time you opened the door, the chairs, lights and overall ambiance, you can't help but fall in love with the place. The lighting is even perfect if you want to have some quality, intimate moments with your man.
Staff
I always commend service-centered businesses with respectful and professional staff. Thankfully, House of Wagyu did not fail on this one. From the time we opened the door until we left, we were greeted by their cheerful staff and easily attending to our needs. Two thumbs up.
Price
And here comes the tricky part. You always hear people say all good things come with a price and House of Wagyu is a living proof of that.
The price of their food is really something, which is why I personally recommend this resto only on special occasions. But of course, you are offered the best wagyu steak you will ever taste so expect a higher price. Appetizers range from P245.00 – P400.00 while the salads are below p300 mark, unless you ordered for the Foie Grass salad.
As for the steaks, the price depends on the grade, cut and how big it is. Price starts at P1,000 mark and can go as high as P5,000 ++. Really pricey. Oh, prices are VAT inclusive plus service charge. There are cheaper steaks on the menu. Its just that my husband wanted to try the best so we opted for the premium one 🙂
Overall, if you are looking for the ultimate fine dining experience or a place to celebrate your anniversary or simply to have a quiet time with your man over sumptuous dinner, then I highly recommend House of Wagyu. Their wagyu steak is really to die for. If you're wondering if I'm going back. Definitely! There are still a lot of mouthwatering dishes I want to try, although it may take a while because of the price.
If you're planning to give this a try, I suggest you check the prices first to see if it is within budget.
House of Wagyu is located at McKinley Arcade, 105 Club Filipino Ave. cor. Ortigas, Greenhills, San Juan. For reservations, you can call at 725-2811. In case of parking spaces, you can park at Parking 3 (along the LSGH side) of the Greenhills Shopping Center.
Note: House of Wagyu and Melo's are related, so you can also try their wagyu steak there. I'm just not sure if the presentation is the same.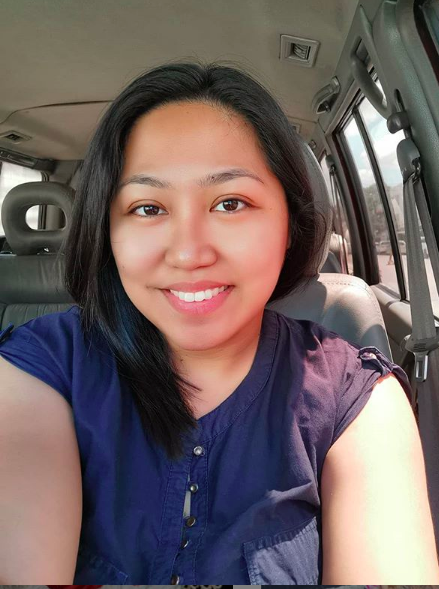 Ayi is a stay-at-home mom of two. When her kids are in their best state, she keeps up with chores, work, and ensuring that her sanity is intact. Join her as she navigates through this rollercoaster ride called motherhood.