During my short stint in the corporate world, I was lucky to get assigned in Tomas Morato area. Everything is walking distance and most of the time, my colleagues and I's problem is "Saan tayo kakain?" Aside from the strip in the Tomas Morato itself, we love exploring the insides of the Scout areas and discover restaurants that are well within the budget but oh-so-yummy food.
So for our March Date Night, the husband and I decided to explore Tomas Morato area and look for restos we haven't tried yet. We have no idea where to go so my husband just made a quick right in Scout Limbaga and found this restaurant.
According to the waiter I talked to, Relish has been around for two years already. Obviously, I've been living under the shell that I had no idea restos like this exist near my place. Lol!
Genuinely, it was one of the most elegant restaurants I've been to but not too heavy on the pocket. Here's what I have to say about Relish.
FOOD
Relish's food may be the typical food you see in most restaurants – but with their own twist. For starters, we ordered Relish Chef Salad, one of its bestsellers in the salad department. It is mixture of salad greens, egg, cheese balls with nuts, chicken and honey dijon dressing. I wasn't able to angle the picture well but it's a big serving. Good for 2-3 persons.
For the main course, I ordered Slow Roasted Lamb Shoulder just because I like lamb (yes I know, not everyone is fond of it). It comes with pita bread, aioli dip, jelly (for the lamb) and a choice of either couscous or other side dish.
Then the husband ordered Slow Roasted Beef Belly with Au Jus. It was really a great-tasting dish and super lambot because the beef was slow roasted for four hours. It comes with corn and a choice of side dish.
I also ordered their lemonade with mint (I forgot what it's called). If you're into mint just like me, then you'll appreciate this drink.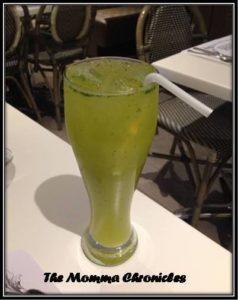 Our date night won't be complete without dessert and coffee. Since the place looks so inviting, we decided to just stay in Relish for dessert and ordered Nutella Cheesecake, also one of their best sellers. Really yummy, if you ask me.
AMBIANCE
I am drawn to restaurants with great-looking interiors and home-y feel – and Relish was able to provide that. From its receiving area outside –
up to its interiors, it makes you feel that you're inside your own home – but more organized.
There are not so much fancy decorations inside but the vibe is very inviting. Definitely an ideal date night restaurant. It's good for family dinners and affairs with friends and colleagues too.
PRICE
Good things come with a price, so they say. Thankfully, Relish's food prices are not that expensive. Sure, there are more affordable restaurants out there but considering the place, food, interiors and the ambiance, I think the price speaks for itself already and paying for something deserving. For me, it is affordable given all these factors, although the cakes are a bit expensive when sold per slice.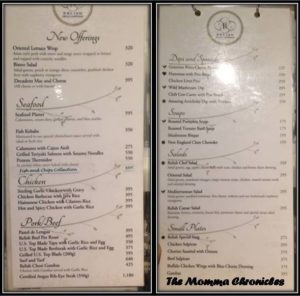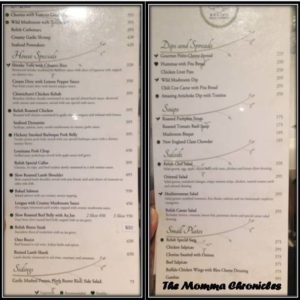 OTHERS
Staff are well-accommodating and very respectful. From the time you open the door up until they take the orders and serve the food, someone is instantly there to offer assistance. Aside from the staff, the parking is highly commendable. One of my major issues in eating in Tomas Morato is the lack of parking space. The good news is Relish has enough parking space – with a parking attendant – so you don't have to worry about parking your car anywhere.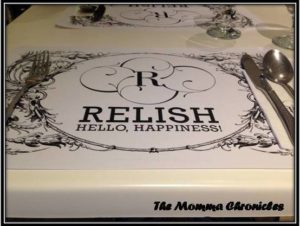 Overall, Relish is a restaurant I would want to go back to when I am craving for good food, nice ambiance and some quiet time with my man. Definitely recommended.
Relish Hello Happiness is located at 74 Sct. Limbaga St. Brgy. Laging Handa, Tomas Morato, Quezon City. Check out their Facebook page for more info.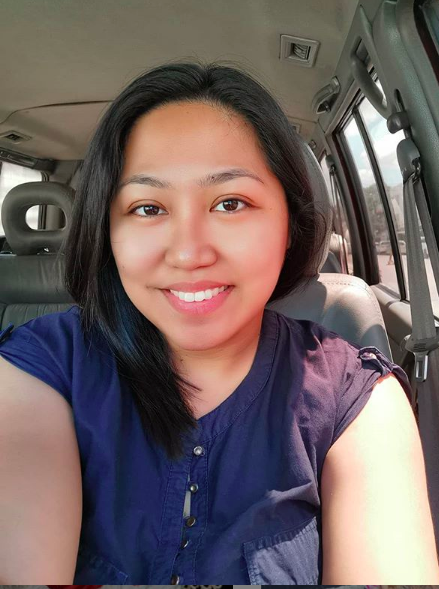 Ayi is a stay-at-home mom of two. When her kids are in their best state, she keeps up with chores, work, and ensuring that her sanity is intact. Join her as she navigates through this rollercoaster ride called motherhood.